Content from the Brookings Institution India Center is now archived. After seven years of an impactful partnership, as of September 11, 2020, Brookings India is now the Centre for Social and Economic Progress, an independent public policy institution based in India.
The declining share of manufacturing jobs in overall employment has been a concern for policymakers and the broader public alike in both advanced economies and some developing economies. This concern stems from the widely-held belief that manufacturing plays a unique role as a catalyst for productivity growth and income convergence and a source of well-paid jobs for less-skilled workers.
Against this backdrop, Bertrand Gruss of the International Monetary Fund will present a chapter from the IMF's World Economic Outlook report aiming to provide new evidence on the role of manufacturing in the dynamics of output per worker and in the level and distribution of labour earnings.
Gruss is an economist in the Research Department of the International Monetary Fund (IMF) where he works on the World Economic Outlook. Prior to that, he worked in the Fiscal Affairs, European, and the Western Hemisphere Departments of the IMF, and at the Central Bank of Uruguay. He holds a Ph.D. in Economics from the European University Institute. His research interests include macrofinancial linkages, monetary policy, commodity prices and the effects of sudden stops in capital flows.
Bibek Debroy, Chairman, Prime Minister's Economic Advisory Council; Montek Singh Ahluwalia, Former Deputy Chairman, Planning Commission; and Ajit Ranade, President & Group Economist, Aditya Birla Group, were the discussants.
Moderated by Shamika Ravi, Research Director, Brookings India.
The event received extensive media coverage in Times of India, Economic Times, India Today, Financial Express, Business Standard, and several others.
Development Seminars Series @ Brookings India
The Development Seminars Series @ Brookings India is a platform for global scholars to present their work to a curated audience of senior government officials, politicians, journalists, academics and policy enthusiasts. The format of the seminars includes a senior researcher as a lead presenter and a government/industry expert to discuss the results and relevance within the Indian context. The fundamental focus of the seminar series is to draw research-based insights to shape and influence policy dialogues in India, through purposeful and pointed discussions.
Previous Development Seminar Series Photographs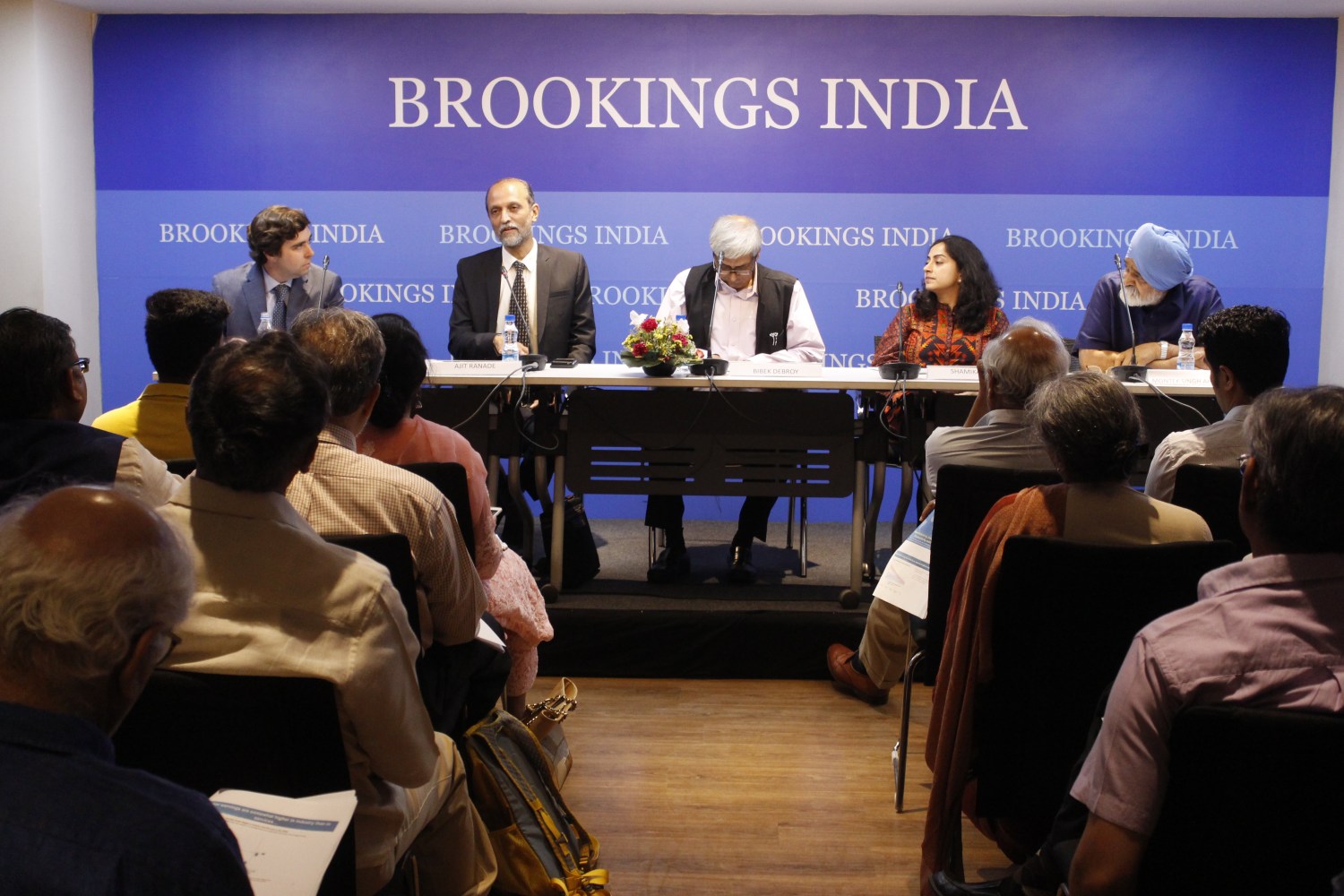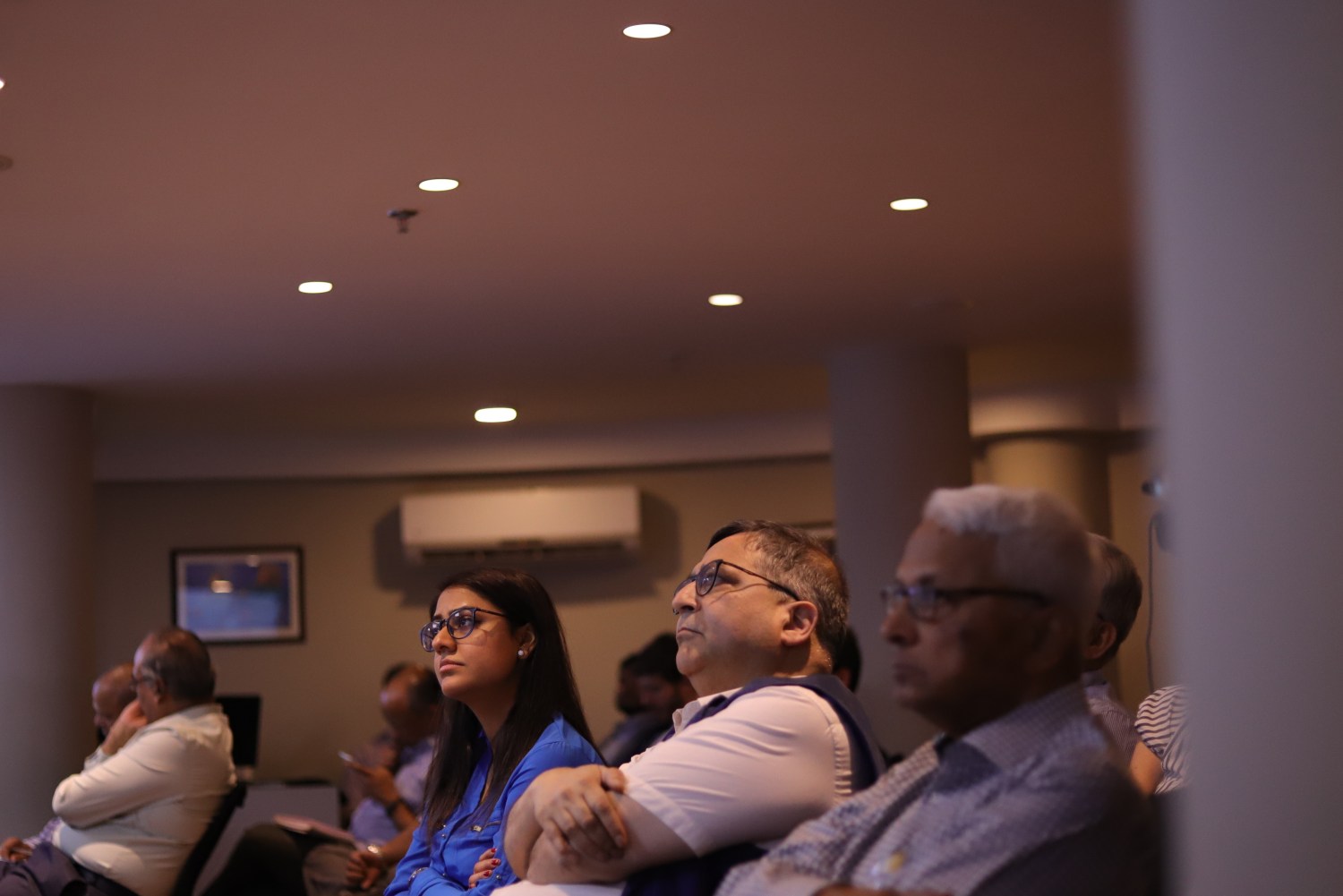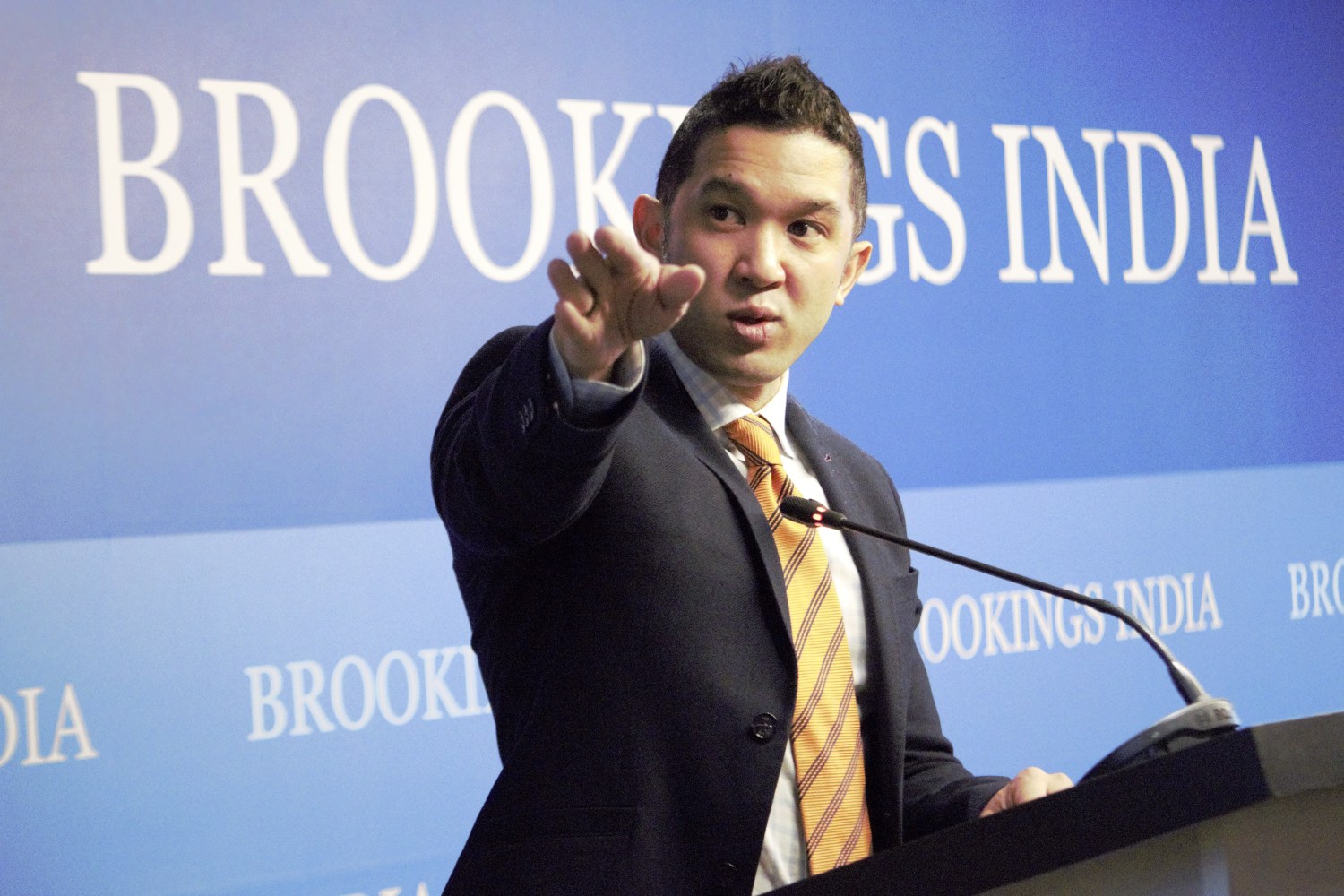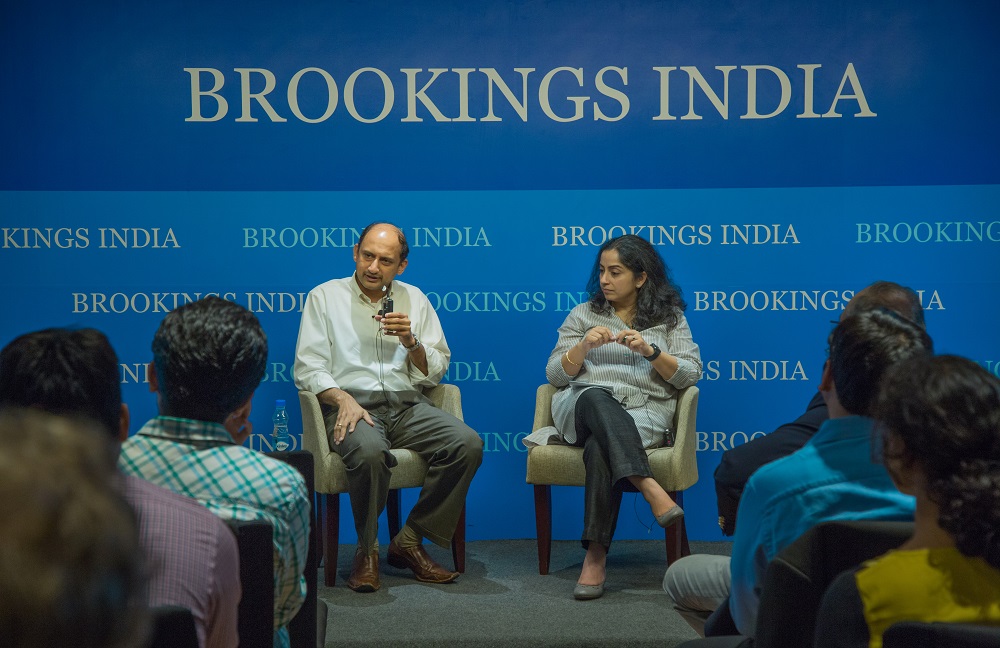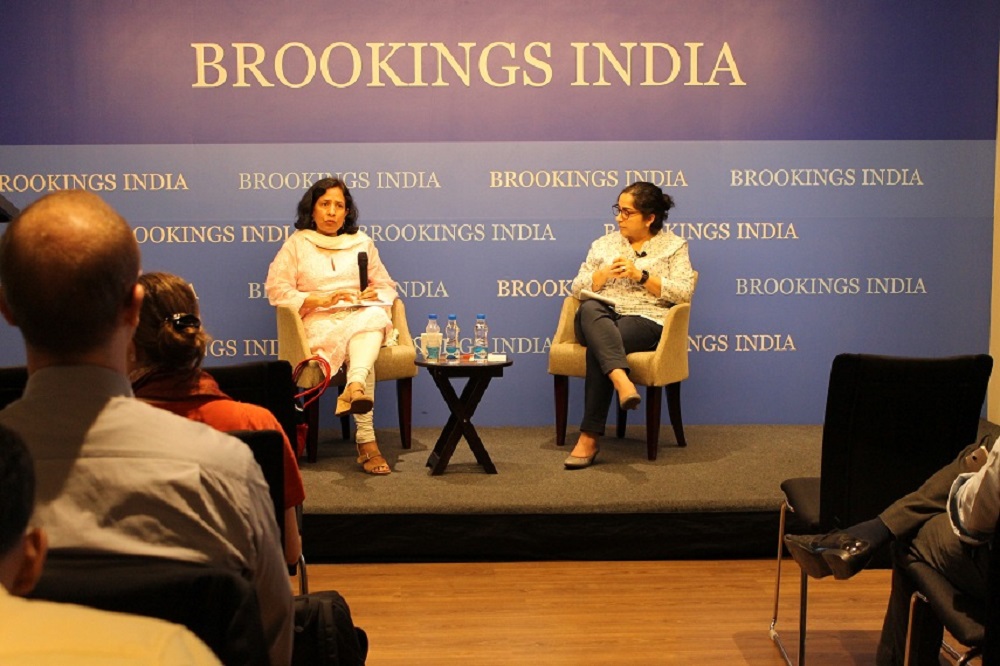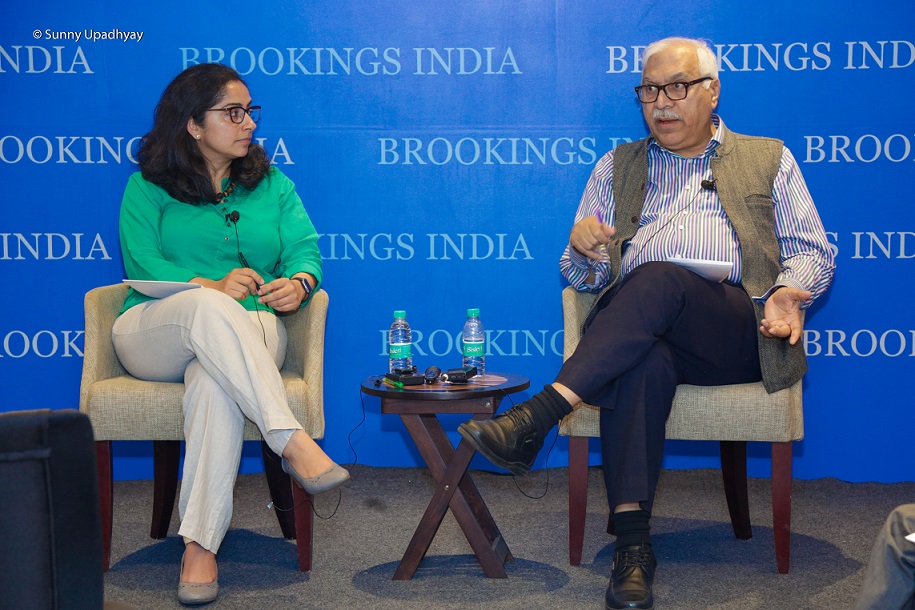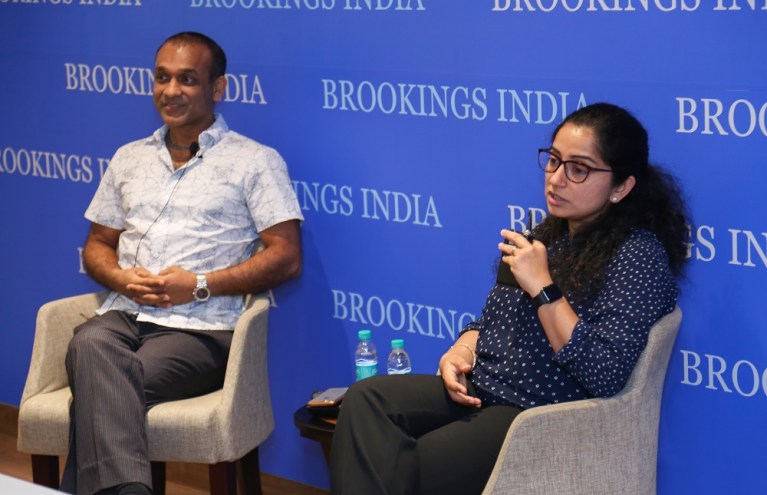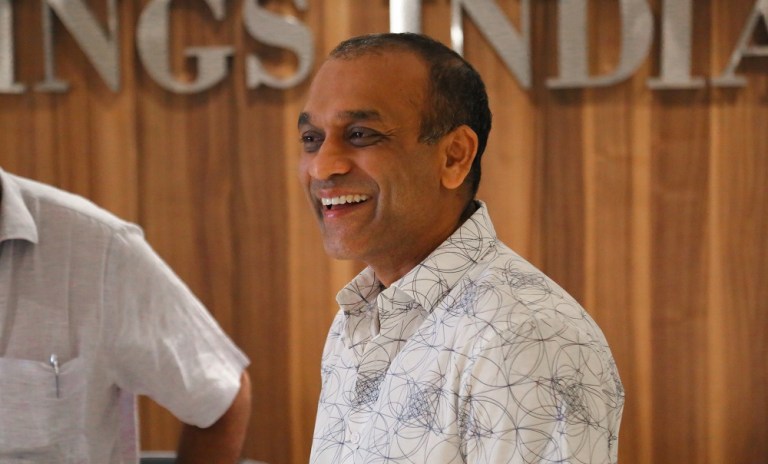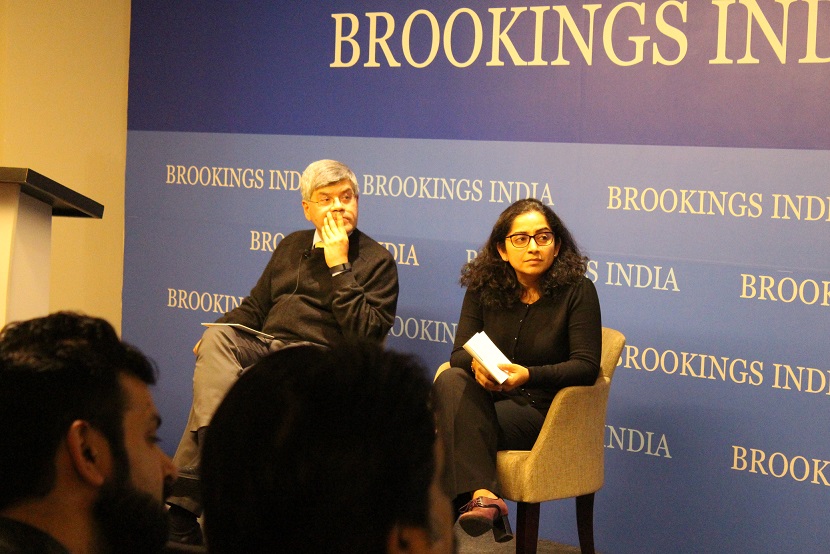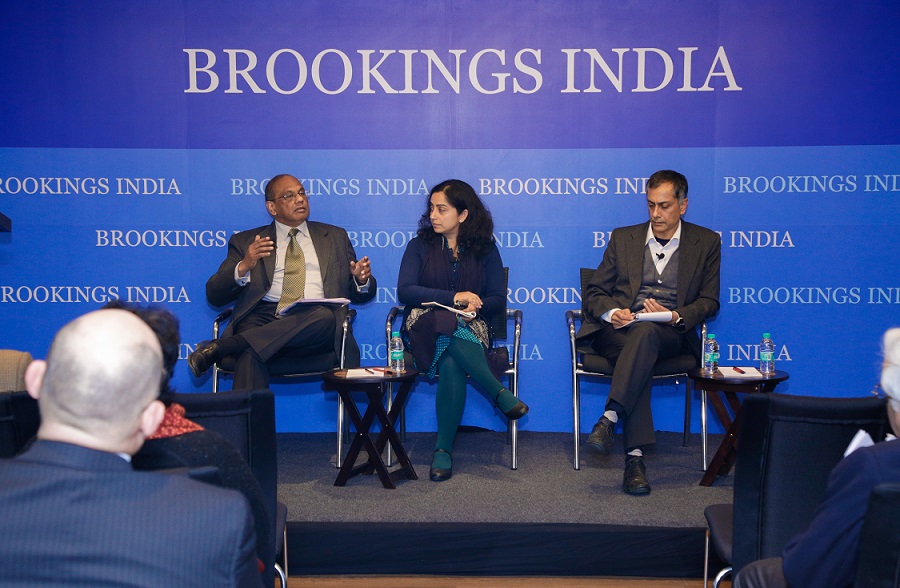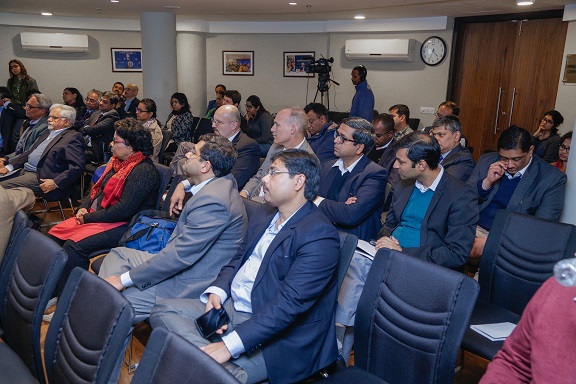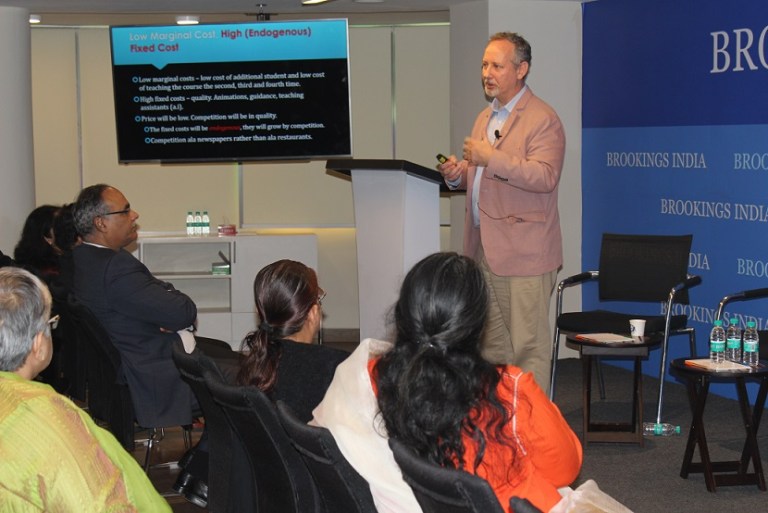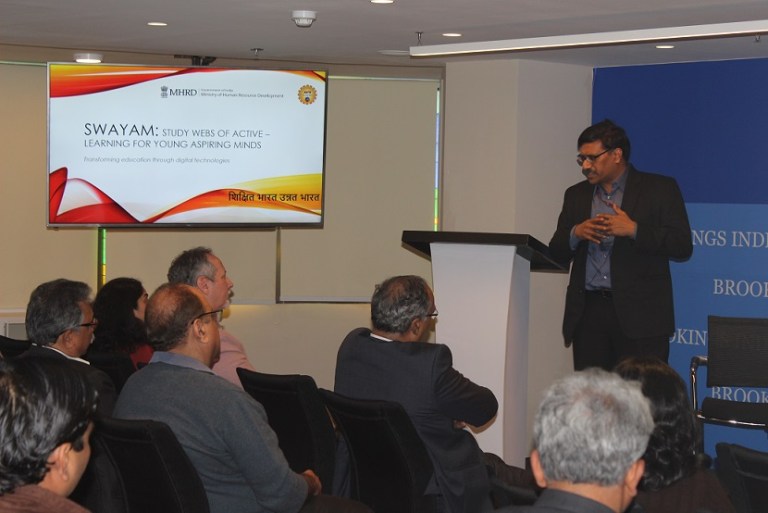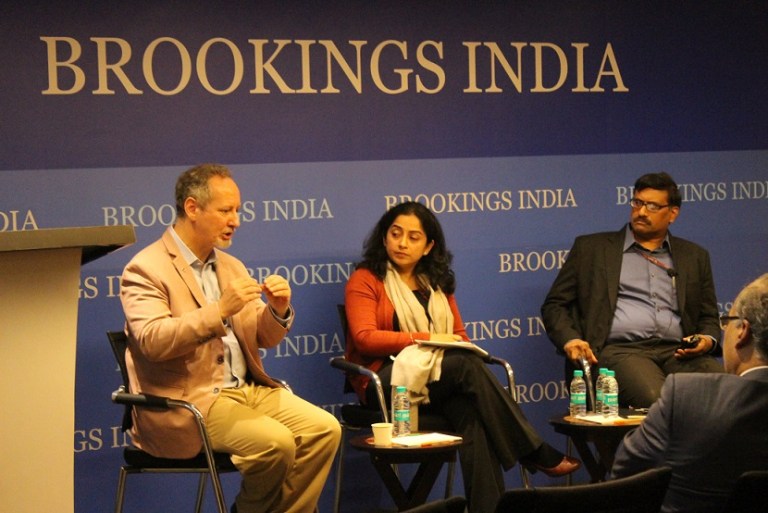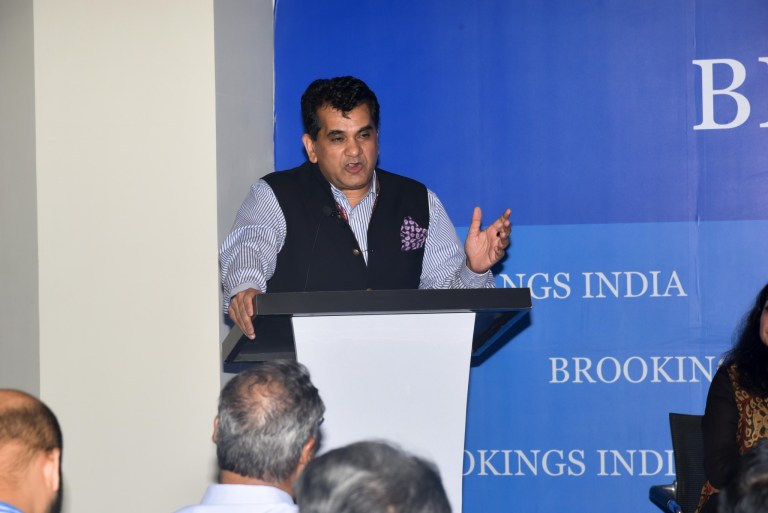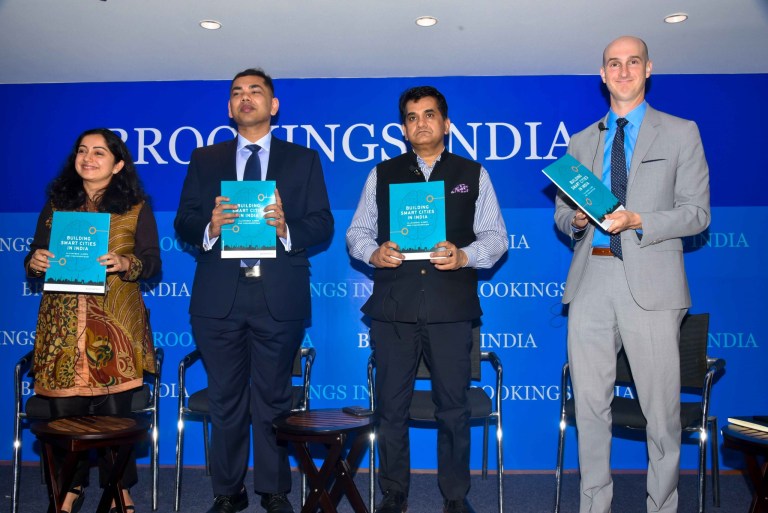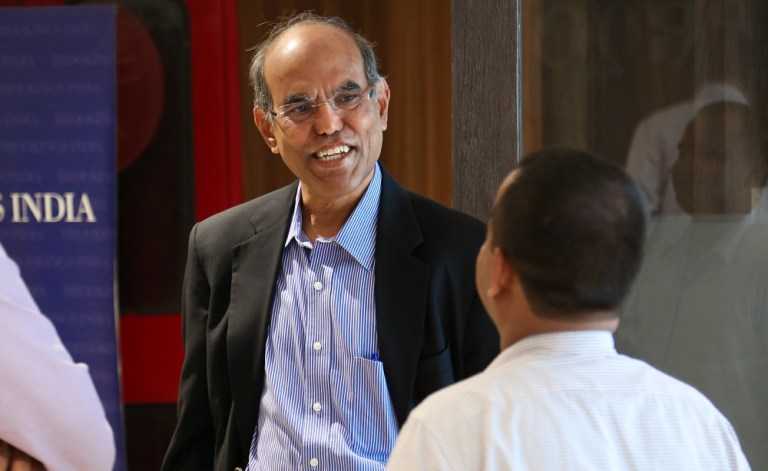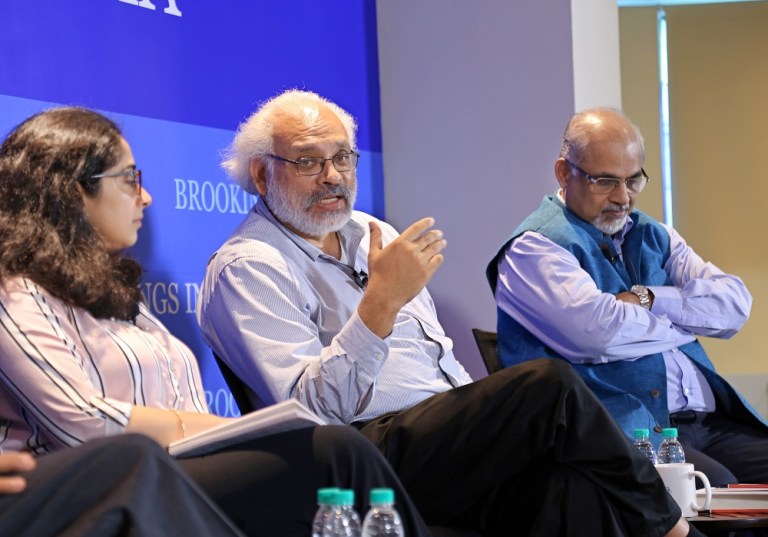 Bibek Debroy, Chairman, PMEAC
Montek Singh Ahluwalia, economist
Agenda
April 24

Moderator

Shamika Ravi

Former Brookings Expert,

Economic Advisory Council Member to the Prime Minister and Secretary

- Government of India