Past Event
Development Seminar @ Brookings India: Immigration and its Discontents
Past Event
Full video of the seminar
Content from the Brookings Institution India Center is now archived. After seven years of an impactful partnership, as of September 11, 2020, Brookings India is now the Centre for Social and Economic Progress, an independent public policy institution based in India.
This Development Seminar @ Brookings India is on the topic, "Immigration and its Discontents: International Migration after Brexit, Brussels, and Trump" with speaker Dr. Neeraj Kaushal (Professor of Social Policy, Columbia University).
Abstract: Immigration has become a hot button issue. From Austria, Belgium, Denmark, France, and Germany to Singapore, Thailand, the United Kingdom, and the United States, it is churning electoral politics. A hundred years ago, similar discontents resulted in severe restrictions on immigration. Will history repeat itself? Neeraj Kaushal will discuss the primary drivers of these discontents, whether and how these discontents are related to immigration, and how they would shape the future of international migration.
Speaker Profile: Dr. Neeraj Kaushal is Professor of Social Policy at Columbia University. She is a health and labor economist and specializes in immigration and refugee issues. Dr. Kaushal is a Research Associate of the National Bureau of Economic Research and Research Fellow of the IZA-Institute of Labor. She is also the co-director of the Immigration and Migration Program Research Group of the Columbia Population Research Center (CPRC) and co-director of CPRC Development Core.  She has studied impacts of social policies on the lives of low-income families in many countries including Canada, India, Turkey, and the United States. She has been conducting cross-national research on immigrants in Canada and the US and on refugees in Jordan, Turkey and the US.
Please RSVP sgupta@brookingsindia.org
Development Seminar Series Photographs
About Development Seminars Series @ Brookings India
The Development Seminars Series @ Brookings India is a platform for global scholars to present their work to a curated audience of senior government officials, politicians, journalists, academics and policy enthusiasts. The format of the seminars includes a senior researcher as a lead presenter and a government/industry expert to discuss the results and relevance within the Indian context. The fundamental focus of the seminar series is to draw research-based insights to shape and influence policy dialogues in India, through purposeful and pointed discussions.
Other Development Seminars
Agenda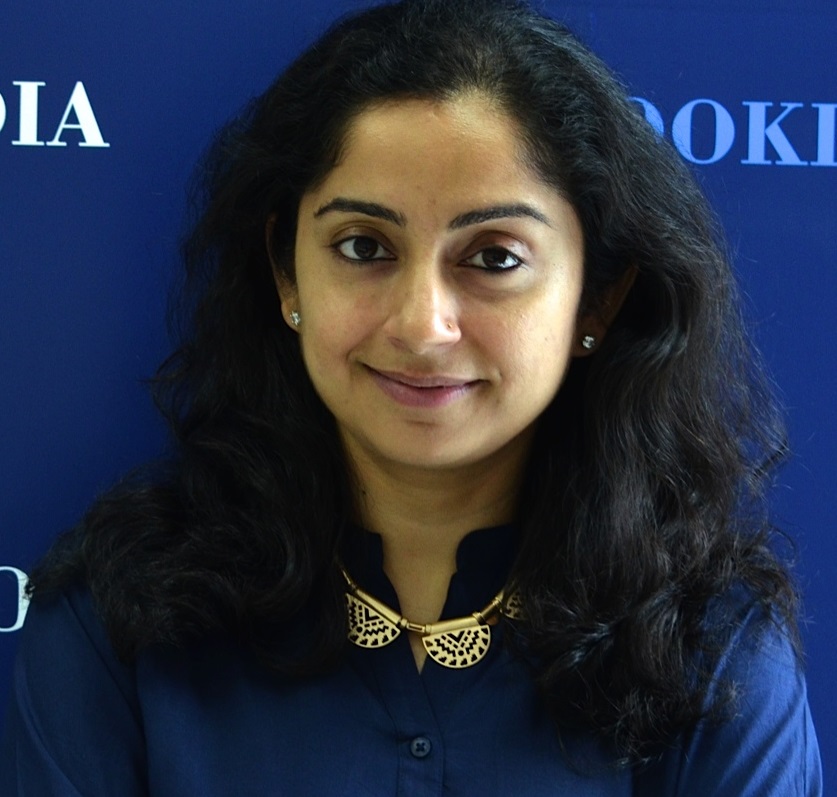 Professor -
Social Policy, Columbia University
Session Materials
More Information
Contact
Brookings India
+91 11 2415 7600
To subscribe or manage your subscriptions to our top event topic lists, please visit our event topics page.
President López Obrador's extension of the term of Supreme Court chief Arturo Zaldívar is part of his strong effort to recentralize power in the Mexican presidency and hollow out the independence and power of other Mexican institutions. His other moves to bend the justice system to his will include a reform that lowered the salary of judges but did not improve the quality of prosecutors and his unwillingness to allow an independent selection of the attorney general, with López Obrador himself retaining the power of appointment. His latest move with the two-year extension of Zaldívar's term is especially worrisome. Zaldívar is also the president of the powerful Federal Judiciary Council. The council appoints and dismisses judges, sets career advancement rules and disciplines judges. Zaldívar will be setting the council's and, thus, the whole judiciary's, agenda and priorities for two years. This allows López Obrador to influence how courts will rule in cases regarding the executive branch, what cases they take up and the legality of new policies. These moves are taking place when the effectiveness of the judiciary in Mexico remains limited and deeply concerning. The attorney general's office has proven weak, unwilling to take up key cases such as against the suspects in the brazen attack on Mexico City's security minister, Omar García Harfuch—an event that symbolized the impunity with which Mexican criminal groups operate. Mexico's justice system showed itself equally meek and disappointing in inadequately investigating the alleged complicity of former Mexican Defense Minister Salvador Cienfuegos and dismissing the case, potentially the most significant case of corruption and criminal collusion charges against a high-ranking Mexican official in two decades. A decade and a half after Mexico initiated its justice system reforms, 95 percent of federal cases still go unpunished. President López Obrador has scored some points, but the already precariously weak rule of law in Mexico, and thus the Mexican people, will suffer.