The Brookings Institution is a nonprofit organization whose mission is to conduct in-depth, nonpartisan research to improve policy and governance at local, national, and global levels.
At the core of our mission is the quality, independence, and impact of our research. We are dedicated to finding bold, pragmatic solutions for societal challenges through open-minded inquiry, diverse perspectives, and holding ourselves to the highest standards of scholastic rigor. Because of this, Brookings has been at the forefront of public policy for more than a century.
Leadership & Board of Trustees
Learn more about Brookings Interim President Amy Liu, our Board of Trustees and co-chairs Glenn Hutchins and Suzanne Nora Johnson, and our leadership team.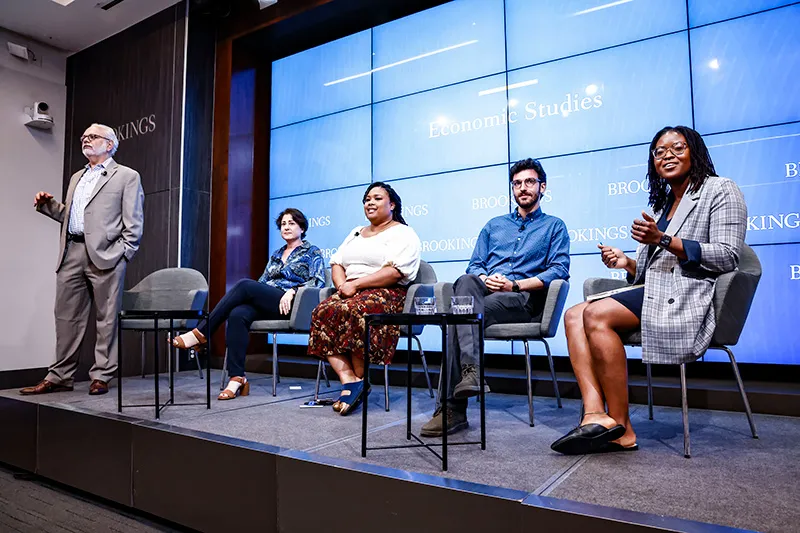 Experts
We convene experts in research, government, and academia to deliver rigorous analysis and evidence-based recommendations on a wide range of public policy issues.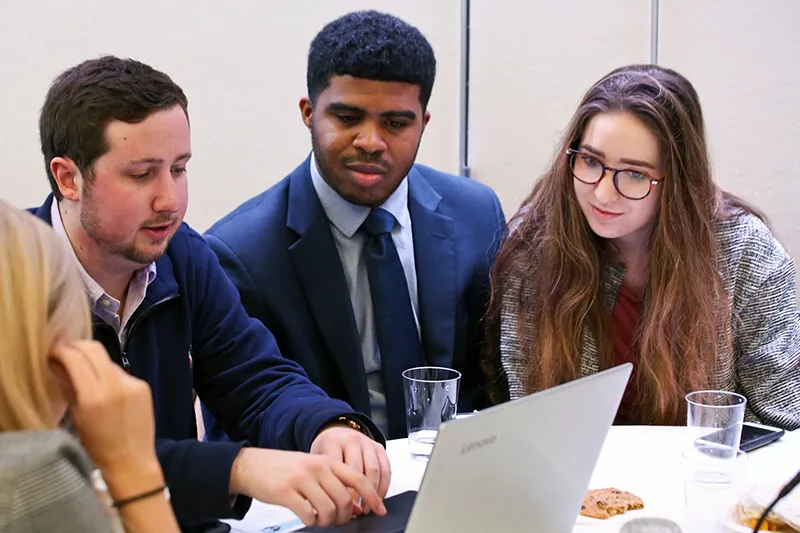 Staff & Culture
Our staff is integral to everything we do at Brookings—shaping our culture, upholding our reputation for excellence, and ensuring success in our mission.
Research
Brookings' research is rigorous, evidence-based, and driven by a commitment to inclusivity and open-mindedness. We aim to generate new insights to address pressing policy issues.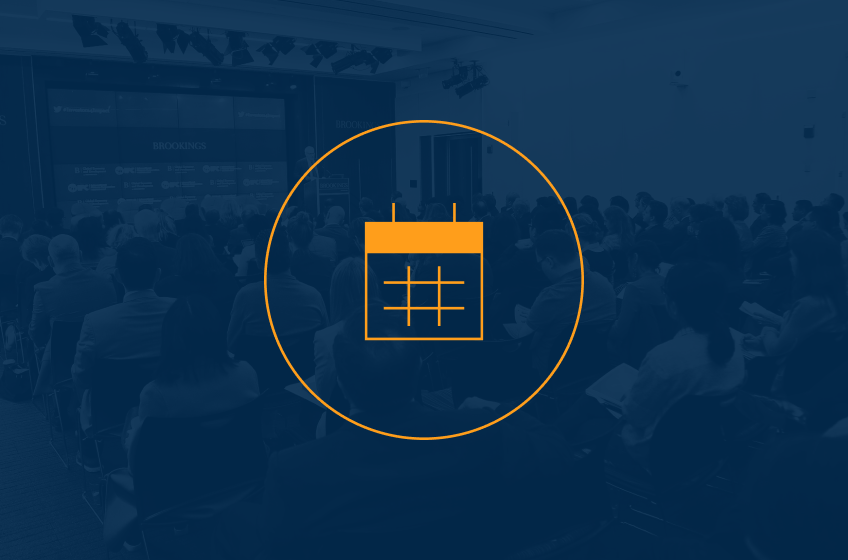 Events
Engage with leaders, experts, and policy-wonks from around the globe in-person or online at our thought-provoking panel discussions, book talks, film screenings, and more.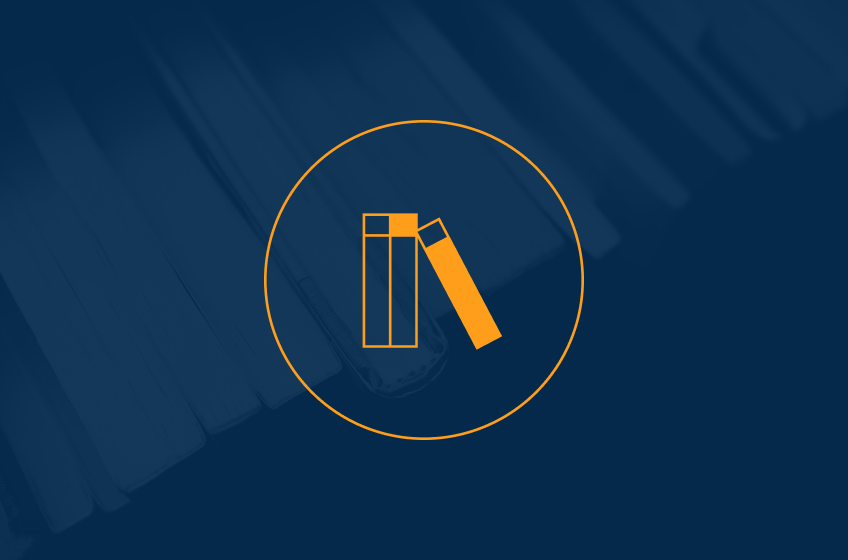 Books
Books published by Brookings experts provide in-depth explorations of the issues that matter most to policymakers and the public alike.
Podcasts
From amplifying the voices of rural Americans to providing in-depth explanations about climate change, Brookings' podcasts offer insightful perspectives on important topics.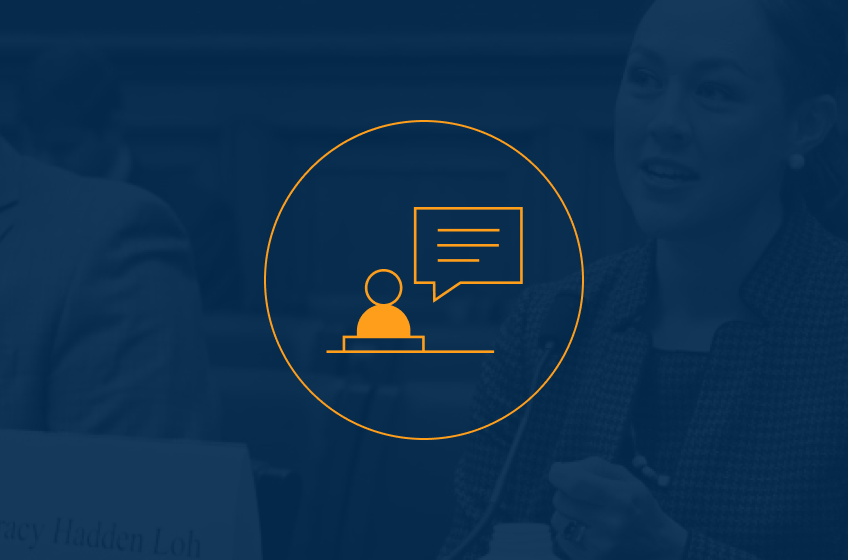 Testimony
Brookings experts testify before Congress and engage with government officials in the U.S. and abroad, always striving to set an example of nonpartisanship and civil discourse.
Media
As leaders in their fields, our experts regularly engage with top journalists and media organizations. Brookings is the most cited think tank by news outlets worldwide.

Independence & Integrity
Brookings maintains robust standards and policies to safeguard scholar independence and ensure our research is of the highest quality.

Diversity, Equity, & Inclusion
We believe that workforce diversity enhances the relevance, substance, and impact of our work and we are committed to championing equity and inclusion across the Institution.
Invest in solutions. Drive impact.
High-quality, independent research is critical to addressing pressing challenges in the U.S., with American engagement in the world, and across the global economy. Your contribution helps strengthen our ability to build a diverse body of research, generate innovative and practical solutions, and ensure our research and events remain free and accessible to all.
Join the Brookings Community
View our Finances and Funding Policies
---
Annual Reports
Brookings' annual reports highlight our collective work and impact, embody our commitment to transparency, and give us an opportunity to thank the donors whose financial support makes our work possible.