Content from the Brookings Doha Center is now archived. In September 2021, after 14 years of impactful partnership, Brookings and the Brookings Doha Center announced that they were ending their affiliation. The Brookings Doha Center is now the Middle East Council on Global Affairs, a separate public policy institution based in Qatar.
As the research director for the Brookings Foreign Policy program (working under the leadership of Vice President Bruce Jones), I had the privilege of reading a great deal of my colleagues' work over the course of 2015—from blog posts to policy papers to book manuscripts. As the new year begins, I want to share some highlights of the past year. Below, I give a very small sampling of the program's impressive publication reel from 2015. We all hope it's of interest!
Best wishes for 2016,
Mike O'Hanlon
---
Sultan Barakat argued that higher education, properly supported, is able to act as a catalyst for the recovery of war-torn countries in the Arab world. It can do so not only by supplying the skills and knowledge needed to reconstruct shattered economic and physical infrastructure, but also by supporting the restoration of collapsed governance systems and fostering social cohesion.
Tim Boersma wrote on carbon capture and sequestration technology, very important subjects in light of the recent Paris climate summit.
Richard Bush wrote on Hong Kong's upcoming election—scheduled for 2017—and explained what it could mean for China and the United States. 


Electoral officers empty a ballot box at a polling station in Hong Kong, China November 22, 2015. Credit: Reuters/Tyrone Siu.

Dan Byman argued that U.S. policy in the Middle East focuses on too narrow a concept of counterterrorism. This, in his view, hinders America's ability to secure its interests in the region. 
Steve Cohen, in his chapter "India and the Region" in "The Oxford Handbook of Indian Foreign Policy," argued that the "Raj" had its policy and structural antecedents in the Mughal empire. He added that the division of India wrecked the strategic unity of South Asia—perhaps permanently, due to Pakistan's uncertain viability and doubtful willingness of both India and Pakistan to accommodate each other. 
David Dollar, with coauthors Wenjie Chen and Heiwai Tang, debunked a number of myths about China's investment in Africa. They noted that China is still a small investor in Africa and that in many ways, its investment is similar to Western investment on the continent.
In his August 2015 essay, which several U.S. senators cited as influencing their position on the Iran nuclear deal, Bob Einhorn outlined the "battleground issues" that dominated the Congressional and public debate on the deal.
Vanda Felbab-Brown's fieldwork in 2015 included research trips to Somalia and Afghanistan, which resulted in two influential reports: one on Somalia for the United Nations Peacekeeping Office, and another on political and security processes in Afghanistan.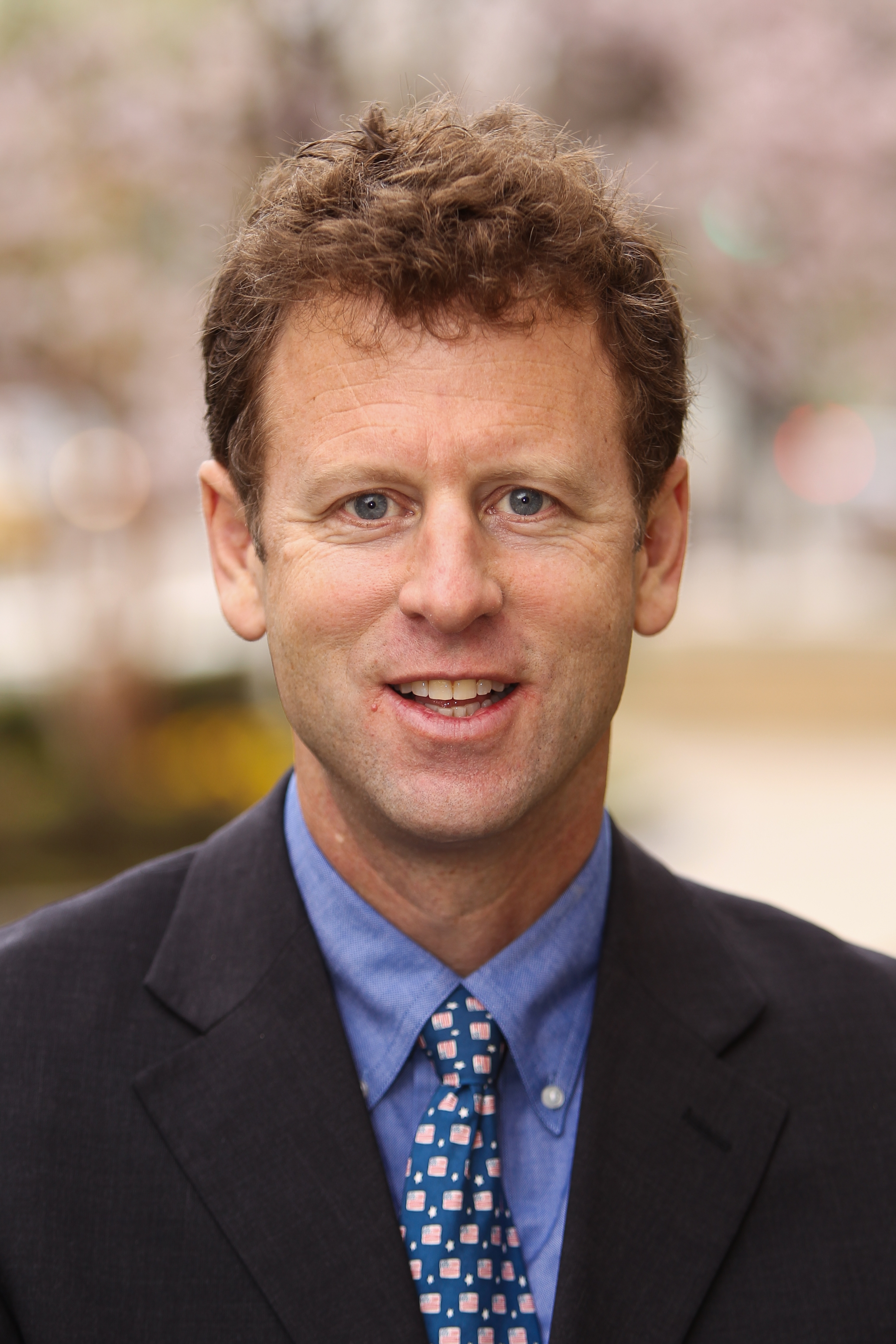 The Sydney Stein, Jr. Chair
Philip H. Knight Chair in Defense and Strategy
Felbab-Brown and Harold Trinkunas released the results of their global project on reducing the costs produced by drugs and drug policy. They discussed it with leaders in Bogotá, London, New York, Vienna, Beijing, Zhejiang, and Washington, D.C. 
Ibrahim Fraihat argued that Syrian and other refugees need solutions that come with dignity. They want to earn their living, not survive on handouts, he wrote. 
Cliff Gaddy and Fiona Hill produced the revised, updated and expanded version of their widely acclaimed book, "Mr. Putin, Operative in the Kremlin." 
Shadi Hamid wrote an essay in the wake of the Charlie Hebdo attacks in which he offered a pessimistic take on a "clash of cultures" (rather than a clash of civilizations) between French Muslims and the broader French population. He asked whether liberal societies can or should come to terms with religious illiberalism, arguing that France should broaden, not further narrow, its conception of national identity. 
In a September 2015 report, Kemal Kirisci and Elizabeth Ferris discussed the challenges resulting from the Syrian displacement crisis, including the deepening social, economic and political repercussions.


Syrian refugees walk to the Akcakale border gate to return their homes in the northern Syrian town of Tel Abyad, in Sanliurfa province, Turkey. Photo credit: Reuters/Umit Bektas.

Philippe LeCorre wrote about Xi Jinping's state visit to the United Kingdom, arguing that it was "a visit that reflected both David Cameron's pragmatism—some said constant accommodation—and China's rising European interest." 
Suzanne Maloney published a new book, "The Political Economy of Iran Since the Revolution," which argued that political competition and the regime's reliance on populism have transformed Iran's Islamic Republic, cultivating popular expectations for accountable government and undercutting the theocratic basis of the revolutionary state.
Will McCants worked hard to provide additional clarity on the Islamic State, publishing "The ISIS Apocalypse" as well as an extremely popular Brookings essay on ISIS and its leader, Abu Bakr al-Baghdadi.
Kathy Moon analyzed the political implications of South Korea's rapid demographic shifts—dramatically low birth rates with the fastest rate of aging and new immigration trends that challenge Koreans' mono-ethnic nationalist identity.
Ted Piccone stepped back from the swirl of news surrounding rapprochement between Cuba and the United States to unpack the remaining cultural obstacles to normalized relations between the two countries. 
Steve Pifer's happiest day in 2015 was when Stanford approached the top of the college football rankings for a stretch, but among his most memorable writings from the year was an essay in which he explained how Russians, Republicans and the U.S. administration's own reluctance undermined President Obama's bold Prague vision for reducing nuclear threats.
Bruce Riedel wrote, as usual, on a range of subjects, but his Brookings Essay—"The prince of counterterrorism: The story of Washington's favorite Saudi, Muhammad bin Nayef"—was perhaps the most special of all. 
Constanze Stelzenmüller explored the current state of the transatlantic relationship, arguing that while the United States and Europe still need to cooperate on a range of issues, Washington should not overstep. 
Finally, I enjoyed the chance to write with my good friend David Petraeus about an issue we both care deeply about, the case for sustaining the U.S./NATO commitment to Afghanistan.