The leaders' G-20 was born at a time of crisis and panic.  In early October 2008, when the United States issued the invitation to the G-20 heads of state or government to assemble in Washington, D.C., on November 15, the world was facing the danger of a total collapse of the financial sector in the United States. With global trade and financial links having grown over the decades, particularly after the fall of the Berlin Wall in 1989, a financial collapse in the largest economy—and the financial center—of the world would have brought down the entire world economy. Although one cannot measure the impact of the first G-20 meetings on resolving the global financial crisis, most observers agree that decisive action by the US Fed and Treasury, along with G-20 leaders' commitment did make a critical contribution to turning around expectations and arresting what was threatening to become a global economic free-fall.
Five years after the inception of the Leaders level G-20, it is anticipated that 2014 will be a year of overall  global recovery. What next for the G-20 Summit? Will these  summits add ongoing value to global economic governance, or will they will become purely ceremonial gatherings, which continue to take place because of the inertia in such processes?
Editors Kemal Derviş (Brookings Institution) and Peter Drysdale (Australian National University) assembled this book with the expectation that the leaders will indeed see 2014 as an opportunity to address longer term challenges and to transform the G-20 from a "crisis committee" into a "steering committee" for the world economy, making it part of a lasting and useful feature of global economic governance.
Related Books
Getting to Scale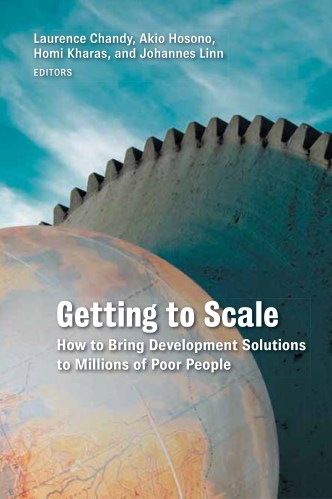 Democracies Divided
Asia and Policymaking for the Global Economy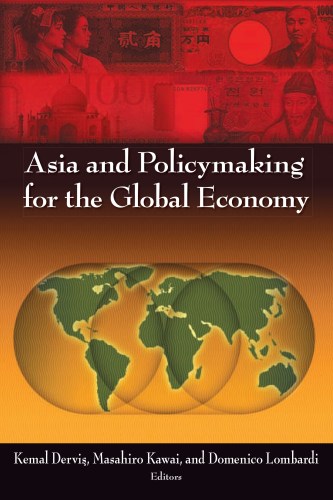 Multilateral Development Organizations
Asia and Policymaking for the Global Economy
Kemal Derviş, Masahiro Kawai, Domenico Lombardi Haruhiko Kuroda
April 14, 2011
Authors
Peter Drysdale
Director of Research
- East Asian Bureau of Economic Research and East Asia Forum,
Crawford School of Public Policy
- Australian National University
Kemal Dervis is vice president and director for Global Economy and Development at Brookings. He is the coeditor of Europe's Crisis, Europe's Future (Brookings, 2014) and coauthor of Inequality in America: Facts, Trends, and International Perspectives (Brookings, 2012).
Peter Drysdale is emeritus professor of economics at the Crawford School of Public Policy, Australian National University, head of the East Asian Bureau of Economic Research, and coeditor of East Asia Forum.