Content from the Brookings-Tsinghua Public Policy Center is now archived. Since October 1, 2020, Brookings has maintained a limited partnership with Tsinghua University School of Public Policy and Management that is intended to facilitate jointly organized dialogues, meetings, and/or events.
The United Nations Framework Convention on Climate Change (UNFCCC) signed in Rio in 1992 was a milestone achievement in confronting climate change. It opened a new era of global climate governance, led by developed nations and characterized by multilateral collaboration. The adoption of the Paris Agreement in 2015 saw a truly global response to the global challenge of climate change. However, the United States' decision to withdraw from the Paris Agreement and frustration with the multilateral process cast a shadow on the future of the U.N.-led approach to the climate change crisis. Global climate governance has reached a critical juncture.
How can the Paris Agreement stay on track and achieve its goal? Is it time to reshape climate governance and if so, how? Are there alternative approaches that can unite the efforts of governments, corporations, NGOs, citizens, and the society at large to mitigate climate change?
On August 30, the Brookings-Tsinghua Center hosted a panel discussion to assess the implementation of the Paris Agreement, reflect on how to ensure the current mechanism is effective, and explore new approaches.
Jo Tyndall delivering keynote speech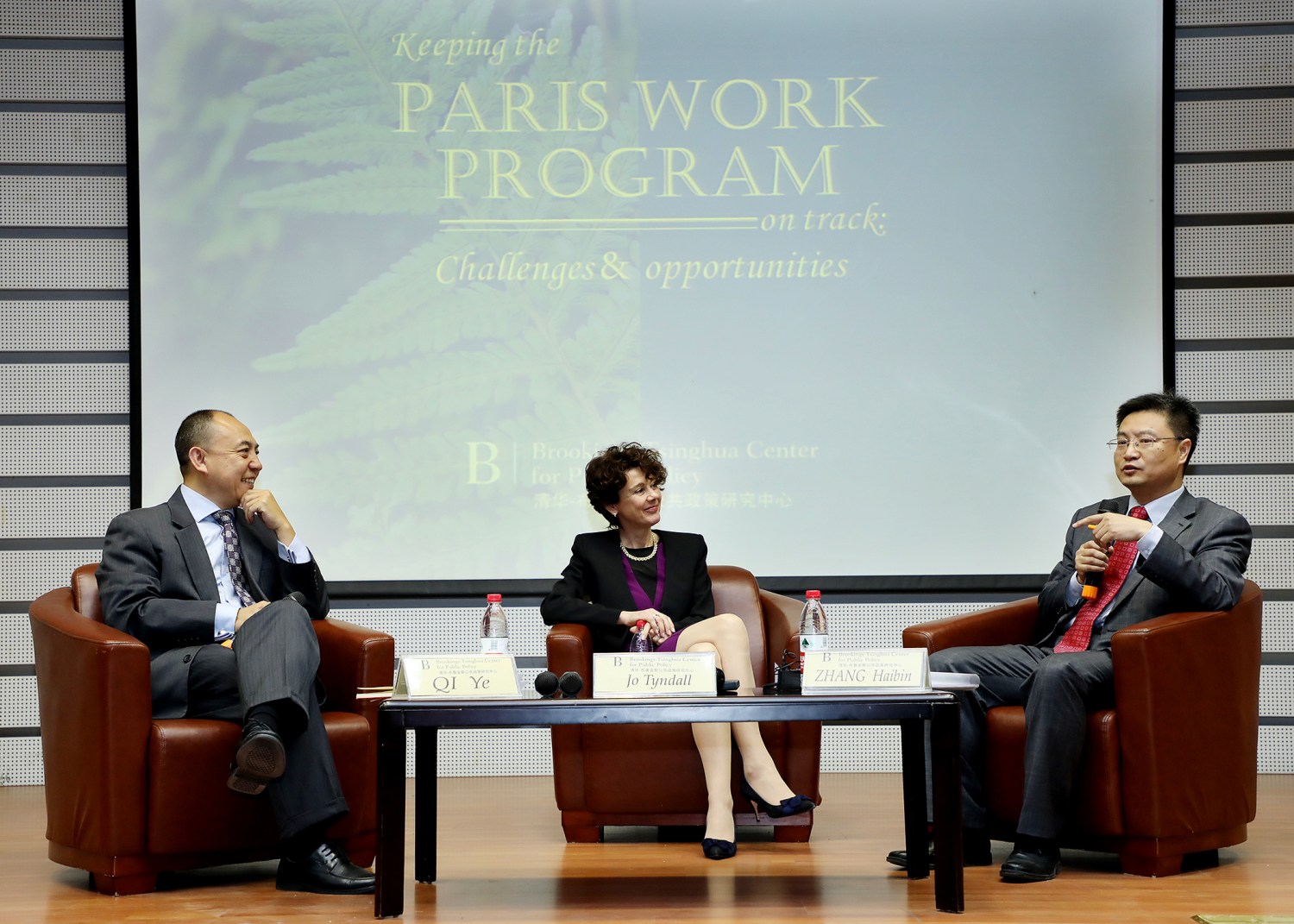 Above: QI Ye, Jo Tyndall, ZHANG haibin
Related Content
What Brookings experts have said on Trump's Paris climate accord decision
Climate Change
What Brookings experts have said on Trump's Paris climate accord decision
China's perspective on the US withdrawal from the Paris Agreement
Climate Change
China's perspective on the US withdrawal from the Paris Agreement
Ye QI
June 29, 2017
After the Paris climate accord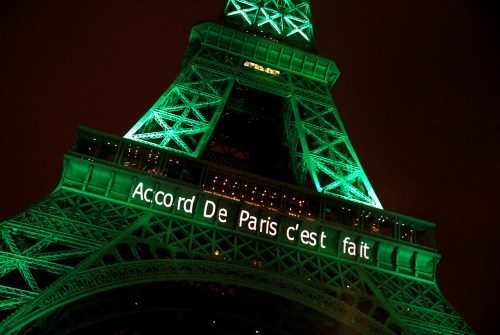 Climate Change
After the Paris climate accord
Nathan Hultman, Fred Dews
July 7, 2017