Past Event
Exploring 'Diversity Explosion: How New Racial Demographics are Remaking America'
Past Event
Exploring 'Diversity Explosion: How New Racial Demographics are Remaking America'
At its optimistic best, America has embraced its identity as the world's melting pot. Today it is on the cusp of becoming a country with no racial majority, and new minorities—especially Hispanics, Asians and multiracial Americans—are poised to greatly influence U.S. society and its economy and politics. William H. Frey's new book, Diversity Explosion, shares the good news about diversity in the coming decades, and the more globalized, multiracial country that the United States is becoming.
On December 15, the Brookings Institution's Metropolitan Policy Program hosted a discussion of the book and its main findings. These include how the population of the United States is diversifying from the bottom up, where minorities are moving, the rise of racial integration, and the political impact of a diversifying electorate.
Follow the discussion on Twitter with the hashtag #DiversityExplosion.
Presentation
Pictures
Amy Liu, Ronald Brownstein, William H. Frey, and Bruce Katz

William H. Frey presents

Amy Liu, William H. Frey, and Ronald Brownstein

William H. Frey and Ronald Brownstein
Agenda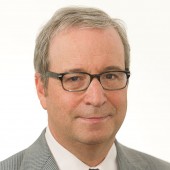 Editorial Director -
Atlantic Media
More Information
Contact
Brookings Office Of Communications
202.797.6105
To subscribe or manage your subscriptions to our top event topic lists, please visit our event topics page.