Past Event
China's engagement in Africa: From natural resources to human resources
Past Event
China's engagement in Africa: From natural resources to human resources
Join the conversation on Twitter using

#ChinaAfrica
Throughout the 2000s, Chinese demand for primary goods like oil, iron, copper, and zinc helped Africa reduce poverty more than it had in decades. Even so, China's total investment in the continent's natural resources has been smaller than many imagine, and, with growth shifting away from manufacturing and toward consumption, China's appetite for raw materials will continue to diminish. China's shifting economic growth model aligns with sub-Saharan Africa's imminent labor force boom, presenting a significant opportunity for both sides. Maximizing mutual gain will depend on China and Africa cooperating to address a host of challenges: Can African countries limit the flow of Chinese migrants and foster domestic industries? Will Chinese investors adopt global norms of social and environmental responsibility? Where does the West fit in?
On July 13, 2016, the John L. Thornton China Center and the Africa Growth Initiative (AGI) at Brookings launched Senior Fellow David Dollar's new report, "China's Engagement in Africa: From Natural Resources to Human Resources." Dollar presented key findings from the study, and AGI Director Amadou Sy moderated a discussion with Dollar, Ambassador Oliver Wonekha of Uganda, and Wenjie Chen of the International Monetary Fund on the larger issues of China's trade and investment in Africa, how it has benefited the continent, what could make it more effective, and lessons for the next phase of engagement.
Join the conversation on Twitter using #ChinaAfrica
Agenda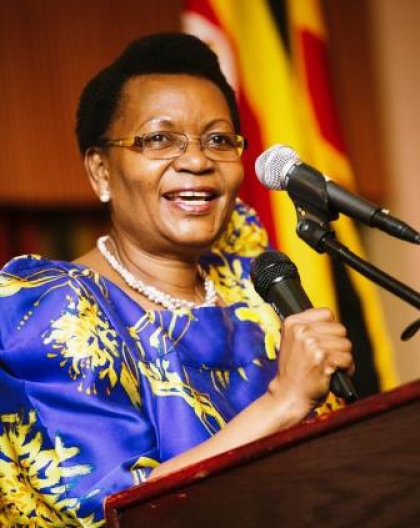 Ambassador to the United States -
Republic of Uganda
Economist at African Department -
International Monetary Fund
More Information
Contact
Hosted By
Twitter
To subscribe or manage your subscriptions to our top event topic lists, please visit our event topics page.