Upcoming Event
21st Century Security Forum: The National Defense Strategy and its global impact
In the National Defense Strategy (NDS) released earlier this year, Secretary of Defense Jim Mattis states "America's military has no preordained right to victory on the battlefield." The NDS not only argues for urgency in planning, but it marks a significant change in the focus of our forces. Notably, the document marks a shift from anti-terrorism operations to great power competition, including a new commitment to countering the actions of China and Russia. This shift has immediate consequences for policymakers around the world, and it will continue to require additional examination and discussion as it goes fully operational in the time ahead.
On April 26, Foreign Policy at Brookings will host a forum on the near term, global impacts of the recently released NDS. Panelists include military fellows from Brookings and other think tanks as well as a number of national security professionals with backgrounds in government and academia. General Robert Neller, commandant of the U.S. Marine Corps, will headline the event, with a discussion on resetting the Department of Defense under the 2018 NDS. Brookings President John R. Allen will join General Neller for the discussion.
Following each panel and the keynote discussion, panelists will take audience questions.
Agenda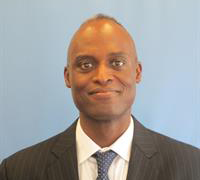 Federal Executive Fellow -
The Brookings Institution
Colonel -
U.S. Marine Corps
How the National Defense Strategy may impact service priorities
The return of great power competition
A discussion with General Robert Neller
Commandant -
U.S. Marine Corps

President, The Brookings Institution
More Information
Contact
Brookings Office Of Communications
202.797.6105
To subscribe or manage your subscriptions to our top event topic lists, please visit our event topics page.
Among those in the current US administration, President Macron is perceived to be a solid partner. Not only do Macron and President Trump have personal chemistry, which was seen by all during Trump's trip to France last summer, but Macron's decision to team with the US and UK in striking Syrian chemical weapons facilities recently demonstrated solidarity on a key security priority… Getting the United States to stick with the Iran nuclear accord will be Macron's top priority during his visit to Washington but the prospects for a major breakthrough are unclear… It's helpful that Macron and President Trump have personal rapport. It's uncertain, however, if this will be enough to overcome the hardline posture Trump has taken towards Iran.