Whoops. 
Last week, two Associated Press reporters described their visit to the site of two coal plants in Indonesia funded by Japan.  This visit would not in itself be news, except that Japan claimed that its government loans to Japanese companies to build these plants was "climate finance," designed to help stop climate change.
The global network of campaigning groups at the big annual U.N. climate change negotiations going on in Lima, Peru promptly gave Japan one of its "Fossil of the Day" awards—an honor they allot "to the countries who perform the worst during the past day's negotiations at U.N. climate change conferences." After laying out the many problems environmentalists have with such claims by developed countries using loans for coal plants to meet promises made back in Copenhagen in 2009 for $30 billion in climate aid, activists sang their daily song for the Fossil awards: "All the blame! All the shame! … Fossil of the Day!"
Japan responded with an unpublished "non-paper" fact sheet entitled, "Japan's Perspective for Discussing the Coal Matter." The country has taken an unapologetic stance in its response, arguing that more efficient coal plants are better than the less efficient coal plants that would be financed by private companies. Japanese Foreign Ministry spokeswoman Takako Ito justified the investment, claiming, "There are countries that cannot afford to have other methods than coal."
Japan's approach avoids the urgency of initiating transformative change without delay. Coal plants built now represent steady emissions for at least the next two decades, so an investment now impedes future change for years to come. Edi Wibowo, the senior environmental engineer of one of the plants visited, the Cirebon plant, claims that its emissions range from 856-875 grams of CO2 per kilowatt-hour, 20 percent lower than an old coal plant. Still, this is more than twice the emissions of a natural gas plant (400 grams/KWH) and far dirtier than renewables such as solar and wind power. The U.N.'s top climate official—United Nations Framework Convention on Climate Change (UNFCCC) Secretary Christina Figueres—came out against coal financing, stating, "unabated coal has no room in the future energy system."
The AP finding is not a one-off: A nine-author report released last year led by Smita Nakhooda of the Overseas Development Institute found that these types of projects accounted for about $1.2 billion of Japan's total portfolio of projects given during the "Fast Start" period of 2010-2012, which totaled about $15 billion. But not all countries are following Japan's poor example: The report also sums up how more funds and nations are rejecting this kind of spending. The U.S., Denmark, Finland, Iceland, Norway, Sweden, the World Bank and the European Investment Bank have all ruled out funding the kind of plants Japan did. Taryn Franzen of the World Resources Institute, one of the authors of the report, argued last week that projects should only count as "climate finance" if they are "transformational," moving us off fossil fuels, not locking us into fossil extraction and combustion for decades to come. 
Of significance is that, technically, Japan's investment has not broken any laws or treaties, as climate finance was never formally defined in Copenhagen or elsewhere.
Thus, regardless of how one feels about the wisdom of counting efficiency improvements on fossil fuel burning power plants as "climate finance," this episode shows one thing very clearly: We are still living in an era of the Wild West of climate finance. There are no laws: Contributor countries can call anything they want "climate finance." This lawlessness was untenable in 2009 when the promises were made in Copenhagen, and it is unacceptable in late 2014. 
This is important because climate finance to developing countries has been critical in gaining their cooperation and helping them both adapt to climate impacts and avoid building high-polluting energy sources. As we wrote in late 2011:
But here we are, two years later and with just one year left in the Fast Start period, and we don't know if the gold is being delivered.  That is, it's still the Wild West.  We have no agreed standard of how to count whether funding offered is truly "new and additional."  We don't even have a system to decide what counts as climate aid.  Even less—we have no official registry that could track this aid, nor even a standardized reporting format. The renegades rule the land, to their mutual benefit—they each get to write their own laws, to do as they please. 
On ways forward, we concluded:
Frontiers need laws and functioning systems of justice.  Probably the first tasks of a frontier governance system is to regularize property ownership—deeds needed to be regularized in what they claim and promise, what information they report and how it is reported, and how they are verified.  Starting a climate finance registry in which countries report how they are meeting their Copenhagen promises would be like a land title system on a frontier.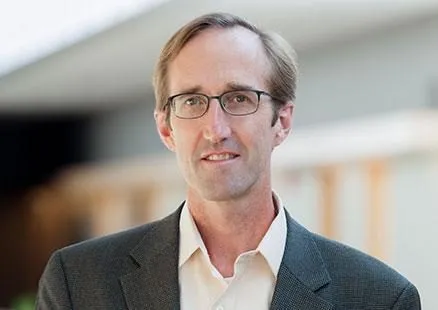 Researcher, Climate and Development Lab, Brown University
This, unfortunately, is what has not happened. We argued that such a registry and tracking of finance could be created quickly and cheaply. In addition, it should be under the authority of the UNFCCC and able to set reporting standards and "criteria for what counts as climate-relevant funding." We also pushed for the adoption of tools from tracking foreign assistance in other sectors, ones that could provide timely, complete information in a way people can understand. For example, "crowdsourcing" information on project progress can harness the energy of civil society to assure accountability and effectiveness of climate finance.
Billions of euros, dollars and yen can be spent in climate aid, but, in the end, all the effort to raise, plan, deliver and use that funding productively will be undermined by revelations such as the Japan coal plants last week. At minimum, collective decisions need to be agreed upon about what should count, and what should not, as climate finance. One Fossil can spoil efforts to bring laws and credibility to this frontier, but we'll need to get beyond inaction on setting standards.
The findings, interpretations and conclusions posted on Brookings.edu are solely those of the authors and not of The Brookings Institution, its officers, staff, board, funders, or organizations with which they may have a relationship.