The 50th anniversary of the 1967 War brings renewed attention to one of the war's most lasting and consequential legacies. While Israelis celebrate 50 years since the "reunification" of Jerusalem and the assertion of Jewish control over the biblical lands of "Judea and Samaria" (or the West Bank), Palestinians will mark half a century of life under the world's longest-running military occupation. Helping to consolidate Israel's hold on the area are roughly 600,000 Israeli settlers who currently live beyond the 1967 lines in the West Bank and East Jerusalem. The specter of permanent occupation, in which the lives of some 4 million people continue to be controlled by a government for which they are not entitled to vote, raises difficult questions for Israelis, the Trump administration, and the international community.
Author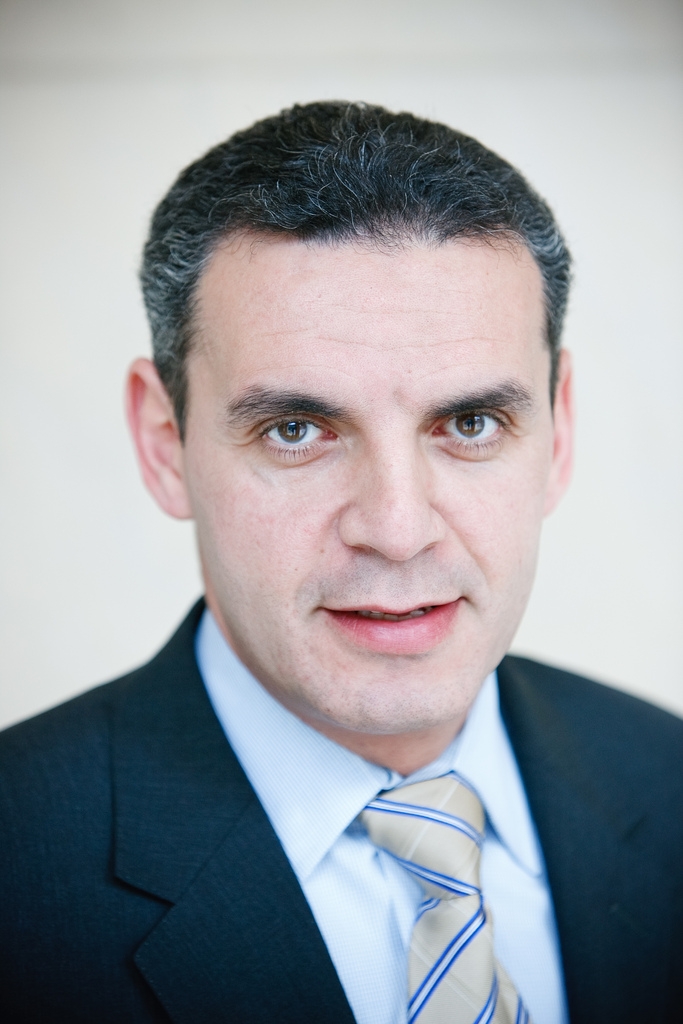 International law treats military occupation as an inherently temporary condition, allowing the occupying army to administer the territory it occupies and its civilian population pending its withdrawal or until a permanent political settlement is reached by the parties to the conflict. This applies to the territories conquered by Israel in 1967, including the West Bank and Gaza Strip. (While Israel maintains that its 2005 disengagement from Gaza ended its occupation of the Strip, the U.N. and others have held that Israel still exercises effective control over the territory which therefore remains occupied.) U.N. Security Council Resolution 242 reaffirmed the well-established legal principle regarding the "inadmissibility of the acquisition of territory by war" and called for "withdrawal of Israeli forces from territories occupied" in 1967 in return for peace and normalization with Arab states.
While the question of whether UNSCR 242 required Israel to withdraw from all of the territories it occupied in 1967 or merely most of them remained a matter of debate, there was never a question in American diplomatic and international legal circles as to the status of these areas under international law. Since 2000, the United States and the rest of the international community have understood the implementation of UNSCR 242 in the context of the creation of a Palestinian state in the West Bank and Gaza Strip alongside Israel, although attempts to negotiate such an outcome over the past two decades have repeatedly come up empty.
How, then, are we to understand an occupation that has endured for half a century, in which the legal and political status of 4 million stateless Palestinians in the West Bank and Gaza Strip remains unresolved? One response from the Palestinians and their allies, many of whom are advocates of boycott, divestment, and sanctions (BDS) against Israel, has been to argue that Israel's insistence on maintaining indefinite control over Palestinians while denying them citizenship and other basic rights amounts to a form of "apartheid." Indeed, former Secretary of State John Kerry, along with various Israeli politicians, have warned that without a two-state solution Israel risked becoming "an apartheid state."
Others, including many right-wing Israeli politicians and conservative Republicans, have responded to the dilemma by simply denying the existence of the occupation altogether. Leading Republicans routinely derided the Obama administration for calling for an end to Israel's occupation, which one U.S. senator characterized as "adopting [the] language of Hamas and other radical terrorist organizations"—even though Obama was merely reiterating language used by his predecessor, George W. Bush. Consequently, the Republican National Committee has since officially dropped references to a two-state solution from the party's 2016 platform, while declaring that it "reject[ed] the false notion that Israel is an occupier." Such statements, not incidentally, do not address the question of Palestinian rights or the threat of creeping apartheid.
American public opinion however seems to be more in line with the views of Kerry than with conservative politicians in the United States and Israel. A recent poll by the Brookings Institution's Shibley Telhami found that, in the event a two-state solution was no longer achievable, nearly two-thirds of Americans would favor a democratic Israel, in which Jews and Arabs enjoyed equal citizenship rights, over one that was Jewish but not democratic.
The Trump administration has thus far managed to avoid the issue. Unlike his immediate predecessors, Trump has not called for ending the Israeli occupation and has yet to speak publicly of Palestinian statehood. Despite repeatedly expressing his strong desire to broker peace between Israelis and Palestinians, Trump has studiously avoided addressing the substance of the conflict and has given no indication of what such a peace might look like. During his recent visit to the Middle East, Trump continued to speak in broad, aspirational terms, expressing confidence in Israeli and Palestinian leaders as well as his determination to "achieve a more peaceful future for this region and for people of all faiths and all beliefs and, frankly, all over the world."
The president may not be able to fudge the issue indefinitely, however. Whether it is a barrage of rockets from Gaza, renewed unrest in Jerusalem, or attacks by extremist Jewish settlers, it is only a matter of time before the next crisis forces the occupation back onto the agenda. Moreover, if Trump genuinely seeks to broker "the ultimate deal" between Israelis and Palestinians, he will need to go beyond platitudes and generalities and tackle the core issues of the conflict head on, including the matter of if, when, and how to end Israel's 50-year occupation and its replacement with an independent Palestinian state. Until then, Israelis and Americans alike will most likely have to contend with an increasingly polarized and highly contentious debate over the future of an occupation that is looking more and more permanent.
Rather than serving as a unifying diplomatic exercise to highlight Iran's troubling regional activities, the [Warsaw] summit primarily highlighted America's diplomatic isolation from its European allies.