Report
Intellectual Property Rights: An Eminent Domain Approach for India and the U.S.
Editor's Note:
In this India-U.S. Policy Memo, Subir Gokarn notes that intellectual property rights are a significant point of contention between India and the United States. He outlines how the principle of eminent domain could offer a solution.
Intellectual property rights (IPR) are a significant point of contention between India and the United States. India is on the Office of the U.S. Trade Representative's (USTR) IPR priority watch list, indicated in the Special 301 Report for 2014, which signals heightened scrutiny and, from India's perspective, the threat of sanctions. The USTR has announced an Out-of-Cycle Review of India's IPR regime in the fall of 2014; this could be a prelude to specific actions.
The Special 301 Report lists a number of areas in which the U.S. is concerned about either the absence of explicit legal protections for IPR or inadequate enforcement of such provisions. Five domains are specified: copyright and piracy, patents and regulatory data protection, trademarks and counterfeit, trade secrets, and localization trends. Concerns are articulated in all of them, but efforts by India, either in the form of existing mechanisms or new initiatives, are recognized.
Consider two of these issues from India's perspective. In the first category, copyright and piracy, interests of domestic and foreign entities may well be closely aligned. The Indian entertainment industry has been vocal in its complaints about piracy, but effective countermeasures are evidently yet to be found if one is to go by the ease with which, for instance, new movies can be downloaded from the internet. The Report refers to the "camcorder" phenomenon, which may now be dated, given that digital recording devices are even easier to sneak into movie theatres. Of course, the U.S. itself was not immune to the problem (recall Seinfeld, Season 8, Episode 4, October 1996, in which Jerry is persuaded to bootleg the film Death Blow with a camcorder and eventually begins to take pride in the quality of his work!). The essential point, however, is that tighter and more effectively enforced laws here are to everybody's benefit.
The issue of patents and regulatory data protection is undoubtedly the most contentious. India's objectives, particularly when it comes to pharmaceuticals, are clearly driven by an unexceptionable welfare motivation: if knowledge that might save people's lives exists, it must be brought to bear; to the extent that such knowledge is in the private domain, the power of the state to make it public, at least in a limited way, must be used. This situation seems to resemble the ones in which the "eminent domain" power is used in the U.S. That power is based on the premise that the public good sometimes outweighs the private interest. Using it in the context of IPR clearly brings a cross-border dimension to an otherwise largely domestic issue, but the principle is valid and could provide the basis for a middle-ground solution.
The other sector about which the U.S. is concerned is clean energy. Unquestionably, the incentives to develop these critical solutions are diluted by unremunerated use. Legal action across borders is complex and unreliable. On the other hand, though, the global responsibility for climate change mitigation and adaptation does imply that at least some of the costs of implementing new technologies in countries like India should be supported by subsidies and/or transfers.
To sum up, both countries may benefit from seeking the kind of middle ground solution provided by the principle of eminent domain. This means an agreement on the very specific conditions in which instruments like compulsory licensing will be used and what kind of subsidies and/or transfers might be used to offset the disincentives.
Author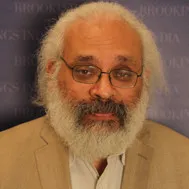 Former Brookings Expert -
Brookings India
Executive Director -
IMF
More
[The resignation of assistant secretary of state for European and Eurasian affairs Wess Mitchell] is surprising news, which seems to have caught everyone off guard. He doesn't appear to have shared this news with his ambassadors, who were in Washington last week for a global chiefs of mission conference. His deputy is also slated to retire soon, which raises question of near term leadership on European policy at a time of challenges there.
[Wess] Mitchell was a strong supporter of NATO, particularly in Eastern Europe where he will be sorely missed. His departure comes follows the resignation of senior Pentagon officials – Robert Karem and Tom Goffus – working on NATO along with Secretary Mattis. Without this pro-alliance caucus, NATO is now more vulnerable than at any time since the beginning of the Trump administration.