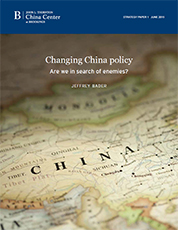 East Asia has avoided major military conflicts since the 1970s. After the United States fought three wars in the preceding four decades originating in East Asia, with a quarter of a million lost American lives, this is no small achievement. It is owing to the maturity and good sense of most of the states of the region, their emphasis on economic growth over settling scores, and the American alliances and security presence that have deterred military action and provided comfort to most peoples and states. But above all else, it is due to the reconciliation of the Asia-Pacific's major powers, the United States, and China, initiated by Richard Nixon and Henry Kissinger and nurtured by every American administration and Chinese leadership since.
In the inaugural Brookings China Strategy Paper, Jeff Bader evaluates the recent rhetoric towards China, and argues that the United States and China should work out their differences in a way that promotes continued economic dynamism and lowers tensions in the region.
Author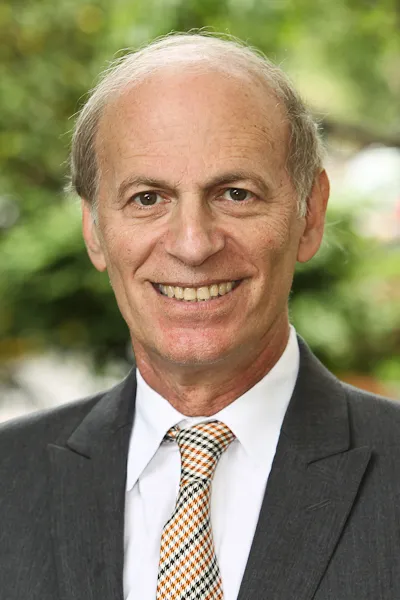 More
Past Event
Falling apart? The politics of New START and strategic modernization
-
Washington, DC
Sentiment inside the Beltway has turned sharply against China. There are many issues where the two parties sound more or less the same. Trump and others in the administration seem heavily invested in a 'get very tough with China' stance. It's possible that some Democrats might argue that a decoupling strategy borders on lunacy. But if Trump believes this will play well with his core constituencies as his reelection campaign moves into high gear, he will probably decide to stick with it, if the costs and the collateral damage seem manageable. But that's a very big if, especially if the downsides of a protracted trade war for both American consumers and for American firms become increasingly apparent.
Over the arc of his presidency, Trump has shed himself of cabinet secretaries he doesn't trust and surrounded himself with loyalists. That will continue and escalate. But the big problem is, he doesn't know where he's going.