Editor's Note: In an interview with Ouest France, Justin Vaïsse comments on Obama's foreign policy during his first four years in office. Obama's big idea, he says, was a focus on emerging powers, but the Arab Spring kept the US engaged in the Middle East. Overall, the priorities of his Administration confirmed the idea that the US is only interested in other regions when they cause problems or offer solutions. Read an excerpt below.
Ouest France: Quelle empreinte Obama a-t-il donné à la politique étrangère américaine?
Justin Vaïsse: Quand Obama arrive au pouvoir, il trouve une situation de crise sur plusieurs fronts. Crise financière, l'économie américaine est en chute libre. Crise de l'image des Etats-Unis après deux mandats de Bush, la guerre en Irak, la torture, Guantanamo. Crise de sur-extension militaire, avec deux guerres en cours. Sa grande idée est sur le long terme. Son propos, c'est de faire en sorte que l'Amérique se tourne vers ce qui compte vraiment. Pendant huit ans, elle a été complètement focalisée sur le contre terrorisme et les questions de sécurité. Or, un monde nouveau a émergé, avec la montée en puissance de la Chine et des autres pays émergents : l'Inde, le Brésil, etc. Ce monde-là, Obama estime que Bush l'a ignoré. Donc, sa grande idée, c'est celle du pivot. Ce sont ses termes, il faut faire pivoter le leadership américain vers les problèmes diplomatiques globaux, des puissances anciennes vers les puissances émergentes. Plus généralement du Moyen Orient vers l'Asie.
Ouest France: Mais n'est-ce pas un habile maquillage pour masquer une perte de puissance?
Vaïsse: Pas seulement. C'est aussi un redéploiement. Il faut d'une part sortir d'une mauvaise situation, se retirer des guerres au sol en cours, et en même temps il manifeste sa volonté de s'investir plus vers l'Asie Pacifique.
Read the full interview in French at ouest-france.fr »
Author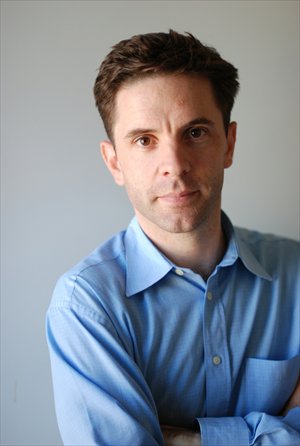 More
[Trump has] given Iran the moral high ground and that is an exceptionally difficult thing to do given the history and reality of Iran's misdeeds at home and in the region. It's just malpractice on the part of an American president.
The way the Trump administration is moving forward [with its Iran policy] is just so hostile to all aspects of Iran that it's unlikely to produce any traction with the Iranian people or to encourage divisions within the system.
The intent of [any U.S. action] to do with the IRGC is basically to cast a very broad shadow over sectors of the Iranian economy and exacerbate the compliance nightmare for foreign businesses that may be considering trade and investment with Iran.