Past Event
The book of secrets: The history of the President's Daily Brief
Past Event
The book of secrets: The history of the President's Daily Brief
Every day, the president receives a daily briefing report from the intelligence community presenting sensitive information and analysis about world events. Called the "President's Daily Brief," this highly classified report, which covers a range of subjects from  the plans of antagonistic states to imminent security threats, is written solely for the president and his closest aides, and has influenced pivotal foreign policy decisions for the last 60 years. The story of the President's Daily Brief reveals the personality of each president, the inner dynamics of his administration, and how intelligence helped formulate his policies.
In a new book, "The President's Book of Secrets," former intelligence officer David Priess presents the first detailed account of the role the President's Daily Brief (PDB) has played in major U.S. national security decisions since John F. Kennedy's time in office. Priess provides information and analysis on the PDB's successful predictions as well as its failures, drawing from interviews with more than 100 individuals, including Presidents George W. Bush, Bill Clinton, George H. W. Bush, and Jimmy Carter, as well as a number of other primary sources, including oral histories, memoirs, declassified intelligence reports, analytic assessments, and White House memos from the past 60 years.
On March 17, the Brookings Intelligence Project will host author David Priess for a discussion of his new book and the future of the relationship between U.S. intelligence, the PDB, and U.S. national security and foreign policy. Brookings Senior Fellow Bruce Riedel, director of The Intelligence Project, will provide introductory remarks and moderate the discussion. Following their remarks, Riedel and Priess will take questions from the audience.  
Agenda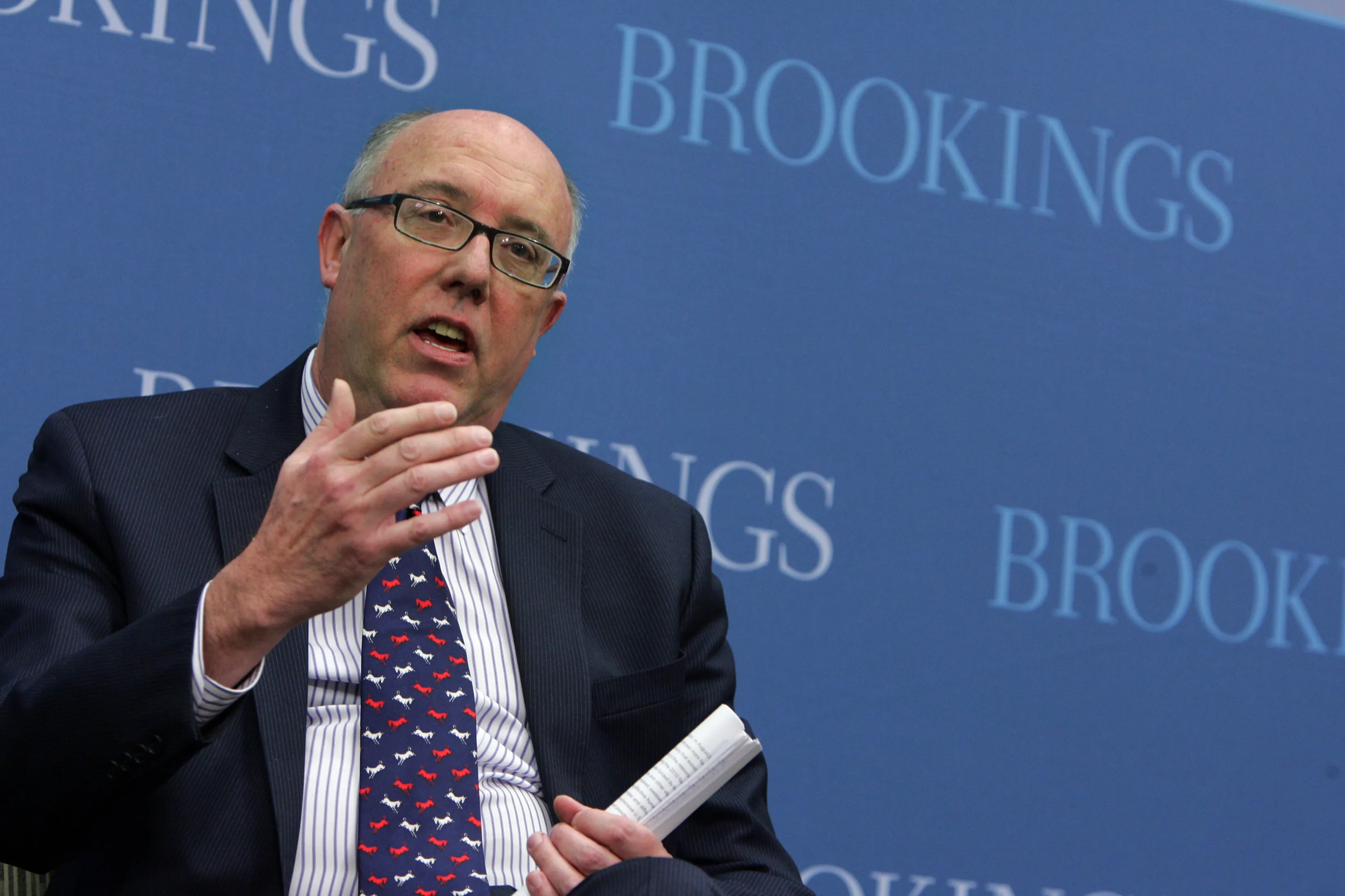 More Information
To subscribe or manage your subscriptions to our top event topic lists, please visit our event topics page.
More
[On the U.S.-Chinese relationship in the U.N. climate negotiations at COP 24] There was a capacity to be a convener, each of us.That's not available right now.
[On the U.S.-Chinese relationship in the U.N. climate negotiations at COP 24 and the Paris Agreement "Rulebook"] [There's] a lot of push this year from a number of developing countries to basically re-bifurcate these things. It's a big fight.
[On making progress on climate change] We're in a stage where no one really knows what to do. And it's easier to try out things in small groups and figure out what works. The problem is that the climate scientists say we don't have time for all this slow, cautious experimentation anymore, because the train is speeding. That's the nature of the problem. It's the result of having spent a long time talking about the climate problem in formats that really didn't make progress.