On May 30, the Center for Northeast Asian Policy Studies (CNAPS) at Brookings hosted a discussion examining the use of public diplomacy in Northeast Asia. Leading experts discussed the objectives, practices, opportunities and challenges in public diplomacy for China, Japan, South Korea and Taiwan.
Panelists addressed the history of public diplomacy in each country, how it is defined and the societal and governmental structures under which public diplomacy is practiced. They also discussed the public diplomacy goals and practices of each nation, offering suggestions for the enhancement of public diplomacy.
After the program, speakers took audience questions.
Related Content
Taiwan's Public Diplomacy at a Time of Institutional Change
The U.S. Policy of Extended Deterrence in East Asia: History, Current Views and Implications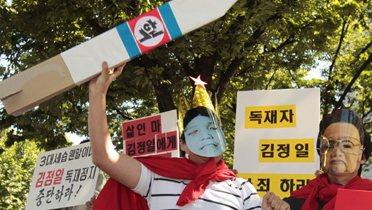 Arms Control & Nonproliferation
The U.S. Policy of Extended Deterrence in East Asia: History, Current Views and Implications
Richard C. Bush
February 24, 2011
Public Diplomacy in Northeast Asia: A Comparative Perspective