Past Event
New Directions for Public Sector Spectrum Policy
Past Event
New Directions for Public Sector Spectrum Policy
The boom in wireless applications and the growth in their economic importance compel new policy approaches to manage spectrum. One potential source of greater commercial spectrum availability is through more efficient use of spectrum that is controlled by federal agencies for their use. However, the lack of incentives for federal spectrum users and other barriers can lead to foregone opportunities to share or relinquish underutilized spectrum while maintaining mission performance. This project has commissioned pragmatic policy proposals by highly regarded experts with expertise in public management, organizational behavior, and economics. The papers bring fresh and credible voices to the challenge of realizing the full economic potential of spectrum resources.
On September 23, Economic Studies at Brookings hosted an event to release three papers suggesting ways to foster more efficient federal spectrum use. The event began with keynote addresses by White House Chairman of the Council of Economic Advisers, Jason Furman, and White House Deputy Chief Technology Officer for Telecommunications at the Office of Science and Technology Policy, Tom Power.
See Adele Morris's paper "Greasing the Wheels of Federal Spectrum Deals" »
See Dorothy Robyn's paper "Buildings and Bandwidth: Lessons for Spectrum Policy from Federal Property Management" »
See Joel Brockner's paper "Towards Gaining Support for Federal Spectrum Reform" »
Agenda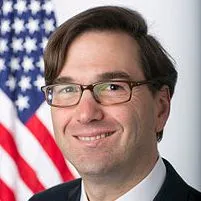 Former Brookings Expert
Aetna Professor of the Practice of Economic Policy -
Harvard University
Nonresident Senior Fellow -
Peterson Institute for International Economics
Deputy Chief Technology Officer for Telecommunications -
Office of Science and Technology Policy, The White House
Presentations and Panel Discussion
More Information
Contact
Brookings Office Of Communications
202.797.6105
To subscribe or manage your subscriptions to our top event topic lists, please visit our event topics page.