Past Event
Contested Identities in Pakistan: The Role of Culture and Civil Society
On April 9, the Saban Center at Brookings Project on U.S. Relations with the Islamic World hosted a panel discussion on the role of culture and civil society in Pakistan that focused on the work of Salman Ahmad, founder of Pakistan's leading rock group, Junoon, UN Goodwill Ambassador, author, film maker, professor and proponent of the arts as a force for social change. A longtime advocate for equity and justice in Pakistan, Ahmad launched the discussion with a screening of his music video Ehtesaab (accountability) – still meaningful today – and for which Junoon was banned and received death threats in the 1990s. In the conversation that followed, participants grappled with questions about modernity and tradition, secularism and religion, moderation and extremism in Pakistan today. Questions were raised about how the U.S. government, and specifically the funds appropriated under the Kerry-Lugar bill, might best support civil society in Pakistan.
Nonresident Senior Fellow Cynthia P. Schneider, distinguished professor in the practice of diplomacy at Georgetown University, and coordinator of the Project on U.S. Relations with the Islamic World's Arts and Culture Initiative, moderated the panel.  In addition to Salman Ahmad, panelists included Jonah Blank, chief policy advisor for South Asia, Central Asia and Archipelagic Southeast Asia, Senate Committee on Foreign Relations, and Paula Newburg, Marshall B. Coyne director of the Institute for the Study of Diplomacy. After the program, panelists took audience questions.
Agenda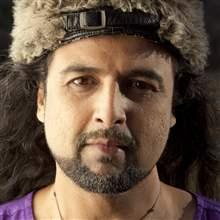 Policy Director for South Asia, Senate Foreign Relations Committee
Marshall B. Coyne Director of the Institute for the Study of Diplomacy
More
"The 21st century has revalued these small geographies. That's what the 21st century demands," Katz said, noting that these days, "[w]e aren't innovating in isolated business parks" in the suburbs.