In a fascinating new book, historian Gil Troy examines Bill Clinton's presidency alongside the dramatic cultural changes that occurred in the post-Cold War 1990s. In "The Age of Clinton: America in the 1990s," Troy shows how the culture of the day shaped the Clintons, just as the Clintons shaped it.
From large-scale welfare reform, to the fight against crime, to the proliferation of the Internet, the Clinton era was a time of substantial change for the American people. In his unique analysis, Troy explores the many long-lasting impacts of Clinton's presidency, answering questions such as: How did the failures of George W. Bush's presidency originate during the Clinton years? What do Americans know about the Clintons as a family? How might the legacy of the Clinton White House affect the upcoming 2016 presidential election?
On December 3, Governance Studies at Brookings hosted an online discussion with Gil Troy to discuss these questions and more. Brookings Fellow John Hudak and Troy will reflect on the historical implications of the Clinton years, and what they mean for Hillary's 2016 bid for the presidency.  
Spreecast is the social video platform that connects people.
Check out The Age of Clinton—America in the 1990s on Spreecast.
Related Content
Understanding the culture of the Clinton Era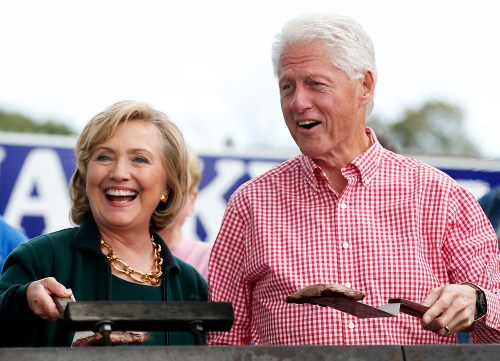 Agenda
December 3

Brookings Live: The age of Clinton—America in the 1990s

1:00 pm - 2:00 pm

On December 3, Governance Studies at Brookings hosted an online discussion with historian Gil Troy about Bill Clinton's presidency, the dramatic cultural changes of the post-Cold War 1990s, and the long-lasting implications of the Clinton years.

John Hudak

Former Brookings Expert,

Director of the Office of Cannabis Policy

- Maine Department of Administrative and Financial Services