With Tsai Ing-wen, leader and presidential candidate for the Democratic Progressive Party (DPP), ahead in the polls against the Kuomintang (KMT) party candidate Eric Chu and People First Party (PFP) candidate James Soong, it appears Taiwan voters will elect a new ruling party on January 16. The Legislative Yuan elections are still up for grabs, and will dictate the degree of initiative a Tsai administration will have. Across the Taiwan Strait, Beijing has expressed its concerns, most notably through the November 2015 meeting between Xi Jinping and Ma Ying-jeou, on how it feels a DPP-led government should approach cross-Strait relations. The four-month transition period leading up to the May 20 inauguration will be a critical time for the new government to lay out its policy agenda and work to establish a platform for cross-Strait relations.
On January 19, the Center for East Asia Policy Studies (CEAP) at Brookings and the China Power Project at the Center for Strategic and International Studies (CSIS) hosted Joseph Wu, Secretary General of the Democratic Progressive Party, for a keynote address on Taiwan's election outcomes and implications going forward. Richard Bush, Chen-Fu and Cecilia Yen Koo Chair in Taiwan Studies and director of CEAP at Brookings, provided an introduction, and Bonnie Glaser, senior adviser and director of the China Power Project at CSIS, moderated a discussion after the address. Following the discussion, Mr. Wu took audience questions. 
To register for this event, please email ChinaPower@csis.org.
Related Content
Taiwan's January 2016 elections and their implications for relations with China and the United States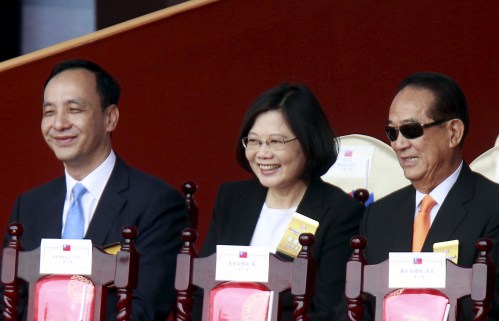 U.S. Foreign Policy
Taiwan's January 2016 elections and their implications for relations with China and the United States
What the historic Ma-Xi meeting could mean for cross-Strait relations
Campaigns & Elections
What the historic Ma-Xi meeting could mean for cross-Strait relations
Richard C. Bush
November 9, 2015