Can Russia ever become a normal, free-market, democratic society? Why have so many reforms failed since the Soviet Union's collapse? In this highly-original work, Fiona Hill and Clifford Gaddy argue that Russia's geography, history, and monumental mistakes perpetrated by Soviet planners have locked it into a dead-end path to economic ruin. Shattering a number of myths that have long persisted in the West and in Russia, The Siberian Curse explains why Russia's greatest assets––its gigantic size and Siberia's natural resources––are now the source of one its greatest weaknesses. For seventy years, driven by ideological zeal and the imperative to colonize and industrialize its vast frontiers, communist planners forced people to live in Siberia. They did this in true totalitarian fashion by using the GULAG prison system and slave labor to build huge factories and million-person cities to support them. Today, tens of millions of people and thousands of large-scale industrial enterprises languish in the cold and distant places communist planners put them––not where market forces or free choice would have placed them. Russian leaders still believe that an industrialized Siberia is the key to Russia's prosperity. As a result, the country is burdened by the ever-increasing costs of subsidizing economic activity in some of the most forbidding places on the planet. Russia pays a steep price for continuing this folly––it wastes the very resources it needs to recover from the ravages of communism. Hill and Gaddy contend that Russia's future prosperity requires that it finally throw off the shackles of its Soviet past, by shrinking Siberia's cities. Only by facilitating the relocation of population to western Russia, closer to Europe and its markets, can Russia achieve sustainable economic growth. Unfortunately for Russia, there is no historical precedent for shrinking cities on the scale that will be required. Downsizing Siberia will be a costly and wrenching process. But there is no alternative. Russia cannot afford to keep the cities communist planners left for it out in the cold.
Related Books
Mr. Putin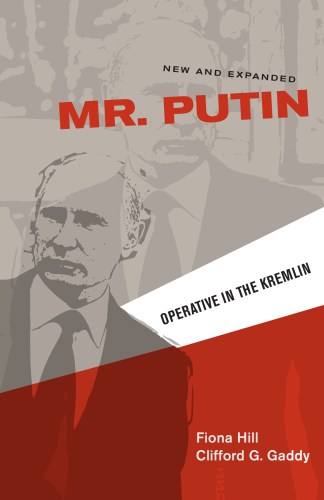 Around the Halls: Has the Ruble Gone to Rubble?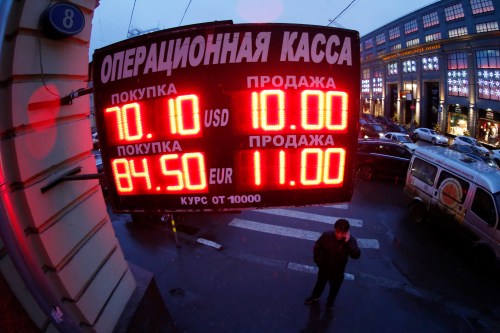 U.S. Foreign Policy
Around the Halls: Has the Ruble Gone to Rubble?
Clifford G. Gaddy, Fiona Hill, Steven Pifer, Jeremy Shapiro, Lilia Shevtsova
December 17, 2014
Mr. Putin