Chinese politics are at a crossroads as President Xi Jinping amasses personal power and tests the constraints of collective leadership.
In the years since he became general secretary of the Chinese Communist Party in 2012, Xi Jinping has surprised many people in China and around the world with his bold anti-corruption campaign and his aggressive consolidation of power. Given these new developments, we must rethink how we analyze Chinese politics—an urgent task as China now has more influence on the global economy and regional security than at any other time in modern history.
Chinese Politics in the Xi Jinping Era examines how the structure and dynamics of party leadership have evolved since the late 1990s and argues that "inner-party democracy"—the concept of collective leadership that emphasizes deal making based on accepted rules and norms—may pave the way for greater transformation within China's political system. Xi's legacy will largely depend on whether he encourages or obstructs this trend of political institutionalization in the governance of the world's most populous and increasingly pluralistic country.
Cheng Li also addresses the recruitment and composition of the political elite, a central concern in Chinese politics. China analysts will benefit from the meticulously detailed biographical information of the 376 members of the 18th Central Committee, including tables and charts detailing their family background, education, occupation, career patterns, and mentor-patron ties.
"Li has produced one of the most in-depth studies of Chinese politics in recent years. Combining a comprehensive database of information about Chinese elites with exhaustive qualitative research, he maps the groups of officials who helped President Xi Jinping rise to power and whose careers have prospered under Xi."
—Victor Shih, Foreign Affairs
"Li's book is arguably the most excellent, comprehensive book on Chinese politics under Xi to date. At almost 500 pages the book is not only comprehensive, but well-researched and well-written as well. It will find its way on to the syllabi of many university level courses on Chinese politics, as well as the reading lists and bookshelves of a wide variety of readers, from serious policy analysts and researchers on Chinese politics, to graduate students, to interested lay readers."
—Gregory J. Moore, Journal of Chinese Political Science
Authors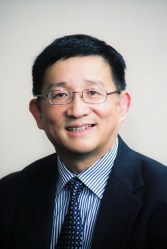 Cheng Li is director and senior fellow at the John L. Thornton China Center at Brookings Institution. His previous books include China's Political Development: Chinese and American Perspectives (coedited), The Road to Zhongnanhai: High-Level Leadership Groups on the Eve of the 18th Party Congress, and China's Leaders: The New Generation.