Editor's Note:
Palestinian Authority President Mahmoud Abbas said his meeting with President Trump "left him hopeful." But a new poll reveals something that should worry Abbas, writes Shibley Telhami: A deeply divided America on Israel-Palestine, with the part that Trump cares about most increasingly in the orbit of Israel's Prime Minister Benjamin Netanyahu. This post is adapted from a piece originally published in the Washington Post.
After meeting with President Trump at the White House on May 3, Palestinian President Mahmoud Abbas announced that his visit to the White House "left him hopeful," expressing the type of optimism he projected even before he arrived in Washington.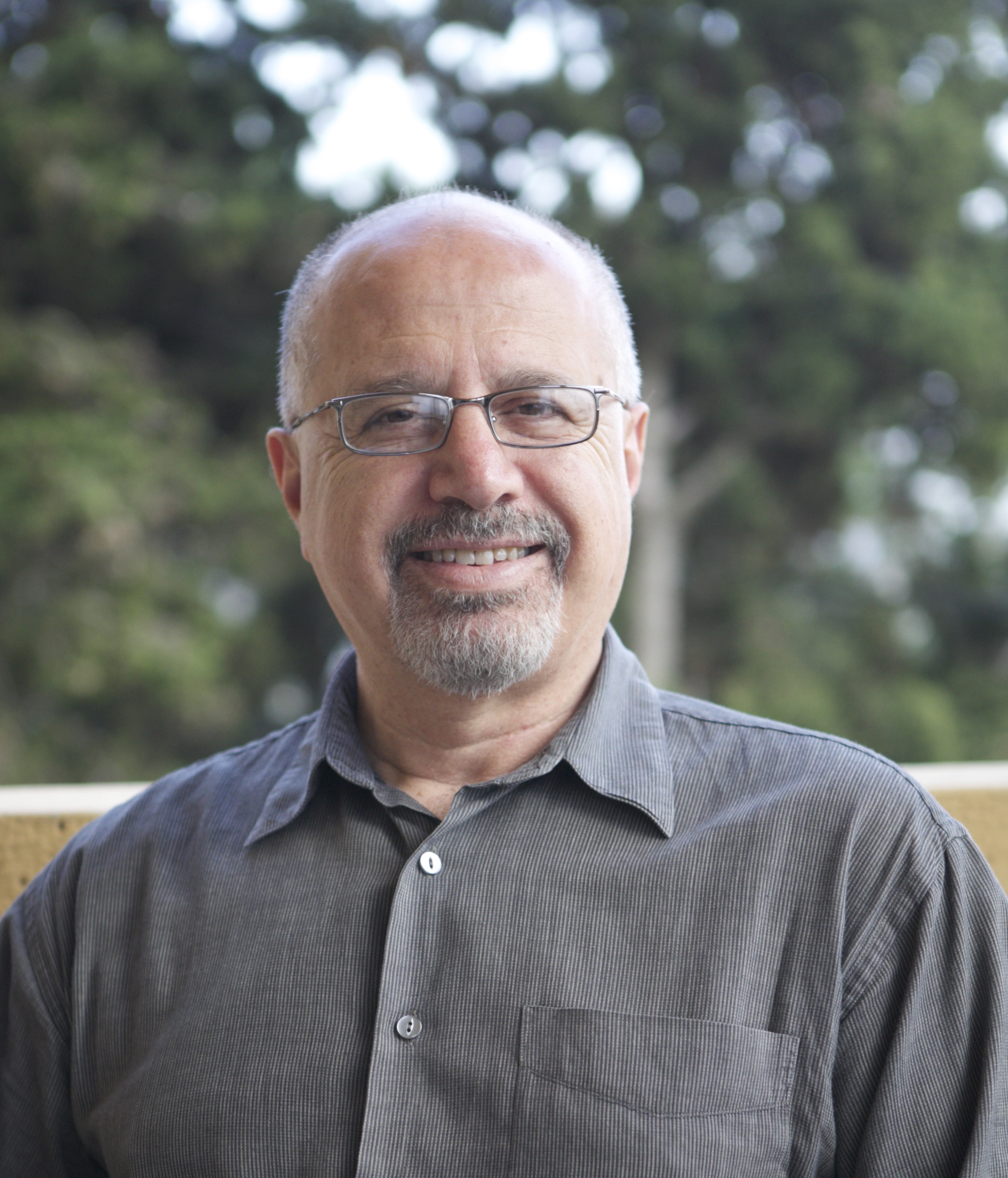 Analysts are almost universally pessimistic about the prospects of America's peace diplomacy. Some of the issues reportedly discussed at the White House, as enumerated by White House Spokesman Sean Spicer, cannot be pleasing to the Palestinians as they reflect more Israeli grievances, putting the onus on the Palestinians (such as "preventing incitement to violence, particularly [from] media outlets directly associated with the Palestinian Authority, strengthening efforts to combat terrorism and…concerns about the payments to Palestinian prisoners in Israeli jails who have committed acts of terror and to their families.").
So, is Abbas's positive outlook merely a flattering of an American president who loves adoration?
There are several reasons for Abbas' attitudes. One is that Abbas was among the world leaders invited to meet with an American president in his first quarter, in what was an amicable meeting and lunch, during which Abbas and Trump cultivated a personal relationship. Another is that Trump has exceeded the Palestinians' low expectations: He has not yet taken steps to move the American embassy to Jerusalem, has advised restraint on Israeli settlements, and defied his own advisers and most experts by making Palestinian-Israeli peacemaking an apparent priority. Abbas' Arab allies, many of whom know or have met Mr. Trump, have been hopeful about his presidency and encouraging Mr. Abbas to be responsive to Trump.
In American public attitudes, Abbas may find another ally. Even as more Americans want to lean more toward Israel than toward the Palestinians, a majority of Americans have continued to favor even-handed American diplomacy—and many have even come to support imposing sanctions over Israeli settlements in the West Bank. But our latest University of Maryland Critical Issues Poll (fielded by Nielsen Scarborough April 12-17, 2017, sample size 2,138, MoE 2.1 percent) shows something else that should worry Abbas: A deeply divided America on Israel-Palestine, with the part that Trump cares about most increasingly in the orbit of Israel's Prime Minister Benjamin Netanyahu.
Overall, over 40 percent of the American public, and most Democrats, support imposing sanctions or more serious measures if Israel continues its settlement expansion in the West Bank. Americans also continue to hold views that hearten the Palestinians who have always accused the United States of sharply taking Israel's side in its diplomatic efforts. Asked if they want President Trump to lean toward Israel, the Palestinians, or neither side, a majority chooses the latter. And when asked to describe Trump's policy so far, a majority says it has been in fact leaning toward Israel instead of being even-handed.
But Trump has shown from his first day in office that he is principally responsive to his core constituency in the Republican Party, and those who voted for him. Their worldview is dramatically different from the rest of America on this issue. Here, 66 percent of Republicans, 70 percent of Trump voters, and 81 percent of Republicans who watch Trump's favorite Fox News want Trump to take Israel's side.
The narrative that favors Israel, and Netanyahu personally, is even deeper. When asked to specify who the United States' top allies are, in an open-ended question, Republicans rank Israel only after Britain—ahead of Canada. When asked to name the national or world leader they admire the most, also in an open-ended question, Republicans name Benjamin Netanyahu second only to Donald Trump. This part of America, which contrasts sharply with the rest, is not only in Israel's orbit, it's also in Netanyahu's orbit – and it is the principal constituency for a president who craves adoration.
Attitudes of Trump's constituency are only part of the equation, of course. But where the American public is split on Israel-Palestine, Congress is not; It's decidedly on Netanyahu's side. And some of Trump's advisers have taken positions that are more supportive of Israeli settlements than those of every U.S. government over 50 years.
But the president may be his own man and there is little we know about how much he has thought about the Israeli-Palestinian conflict or if he has any deeply held views on the contours of a possible settlement. During the presidential campaign, Trump once spoke of even-handed diplomacy, and even in the presence of Israel's prime minister at the White House, he spoke of the need to compromise. Abstractly, his words give a hint of Trump's thinking, but in practice, it always depends on the starting point. "Compromise" on settlements could be anywhere within a huge range: removing them, ending new construction, or stopping none. Is there no point of reference, such as prior agreements or international law and U.N. resolutions? Without knowing where Trump's starting point is, it's hard to know what he has in mind.
Palestinian optimists may hold hope that some Arab rulers have Trump's ear, especially those of Egypt, Jordan, the United Arab Emirates, and possibly Saudi Arabia. In fact, Trump has touted an approach to Palestinian-Israeli diplomacy that Arabs have favored for the past 15 years, the Arab Peace Initiative, which ultimately involves Arab states as well as Israel and the Palestinians. Trump is considering a trip to the Middle East at the end of this month, partly to generate momentum among Arab states and Israel for a broader regional approach to diplomacy.
In theory, this is not a bad thing. With the Palestinians having limited levers with Israel, and able to offer few incentives, the lure of broader peace between Israel and other Arab states, especially in the Gulf, could be enticing to Israelis. And here, Arabs could theoretically bring some levers to help the Palestinian hand as Trump's diplomacy gets off the ground.
But there is a counter interpretation of the regional approach. In fact, this time around, it appears to have been Netanyahu's idea, which he touted at his news conference with Trump when he last visited the White House. It assumes that Arab states already see it in their interests to get closer to Israel (on issues ranging from Iran, to confronting militancy, to trade), and many are already cooperating with Israel discreetly. A revived diplomatic initiative where Arab states participate side by side with Israel, even before any concessions are made, could help Israel's prime minister at home; it reinforces a point he has always made to counter his critics on the left: that absence of peace with the Palestinians is no barrier to his ability to continue to build closer relations with Arab states.
In this world view, Palestine is only a rhetorical priority for Arab rulers. Most want closer relations with Israel and, now, closer relations with Trump. They see the American administration as an ally, less on Palestine, and more on issues they care deeply about, including containing Iran and fighting militancy. Thus, in this view, Arabs may have incentives to pressure the Palestinians even more than to influence Israel to compromise.
In the end, there are barriers to Israeli-Palestinian peace that have little to do with U.S. diplomacy (the political divisions in both polities, the asymmetry of power, the regional distraction by pressing issues). But America still has levers. Abbas has little choice but to explore what Trump has in mind. His challenge is two-fold:
First, when there is a stalemate in the negotiations, interpreting why, whom to blame and how America should respond will depend on who is doing the interpretation. And in Trump's world, Abbas has little chance to compete with Netanyahu. Whatever his personal instinct, it's unlikely that Trump will try to twist Netanyahu's arm—certainly not on core issues.
Second, as diplomacy gets underway with Trump's planned visit to the Middle East later this month, the world will be focused on the 50th anniversary of the 1967 War that has brought the Palestinians under Israeli occupation. The anniversary highlights the Palestinian human suffering. The inhumane conditions of occupation are mitigated in the eyes of outsiders by being seen as a temporary state of affairs. The anniversary highlights that, for the Palestinians, it has lasted a lifetime with no end in sight. Can Abbas prevent the projection of hope about the prospects of peace from diverting attention from the painful conditions that millions of Palestinians continue to endure for entire lives?
Trump has clearly decided to plunge into Middle East diplomacy; whatever hope there is for a deal seems to rest, not with objective analysis of new developments, but with one powerful but enigmatic man, whose core constituency wants him to embrace only one side.