Much of the global concern for girls' education and opportunity has been promoted by high profile leadership and strong voices advocating gender equality. On the morning of September 24th, two such voices, former U.S. Secretary of State Hillary Clinton and former Australian Prime Minister Julia Gillard, joined forces and championed a set of priorities to tackle the "second generation" issues facing girls' education today through a collaborative effort aptly named CHARGE (Collaborative Harnessing Ambition and Resources for Girls Education). In the afternoon of the same day, during the U.N. secretary-general's Global Education First Initiative event on the floor of the United Nations, leaders including former U.K. Prime Minister Gordon Brown, Norwegian Prime Minister Erna Solberg, and First Lady Michelle Obama, spoke of the importance of removing the complex barriers that are keeping girls from reaching their greatest potentials.
Yet after the events are over and the media depart, the question remains, where will the practical answers come from, and what strategies will transform advocacy into action?  For the complex problems that remain, the answers more than ever before must come from local actors—actors who bring familiarity and nuance to the table. To date, according to the World Bank, progress in girls' education has largely been in places where only one barrier had to be removed.  Today, the girls who are not getting educated face multiple barriers, from cost to culture to geography and beyond. The solutions to the problems of girls' access to or safety in school will look very different in, for example, remote Pakistan or urban Malawi.
Making Developing Country Leadership the Priority
Following the public launch of CHARGE, an open discussion was held to explore how this collective of actors, each addressing girls' education issues in their own context, could work together on the five second generation girls' education priorities outlined in the initiative: access, safety, quality learning, transitions, and local leadership. Individuals in the room came from large, international NGOs and foundations and government donors, and also were developing country civil society leaders. They came from small, local NGOs and high-level policy circles. Yet all attendees talked about the need for better information sharing and creating an action network around the five priorities.
As the discussion moved toward how CHARGE will truly add value, one comment crystalized the benefits of having such a diverse set of actors. Camfed Executive Director Lucy Lake argued that the priority on local leadership, currently listed last, should in fact be first. "If we're going to be truly transformational, then we need to position girls and young women as the experts at the forefront of a movement for girls' education. In this respect, we should consider turning around the five priority issues, so that young women's leadership is at the forefront in inspiring a new 'charge' for girls' education."  In other words, placing developing country leaders, social entrepreneurs and girls themselves at the center of the work of CHARGE would be a valuable contribution in how to tackle the important priorities of access, safety, quality learning and transitions. Participants all agreed that ensuring that developing county leaders and social entrepreneurs lead the dialogue and discovery of practical strategies in reaching the most marginalized girls, and address the most complex local barriers is not only the right thing to do, but also the most effective. How to best operationalize this principle is the subject of our next discussion.
What Comes Next
On December 10-12, the Center for Universal Education and the No Ceilings Initiative will again come together to convene, in Washington D.C., for a series events on girls' education and the imperative of supporting new and emerging leaders. In addition to the strong leaders we have already learned so much from, new evidence in addressing second generation issues for girls' education will be presented by a cadre of country-level leaders. Those organizations participating in CHARGE, and those interested in joining, will also be able to engage in thoughtful dialogue about the priorities, opportunities and challenges that lie ahead as the global education community searches for solutions for complex problems.  Look out for more detailed information closer to then by following me on Twitter at @RebeccaWinthrop.  We hope you will join us.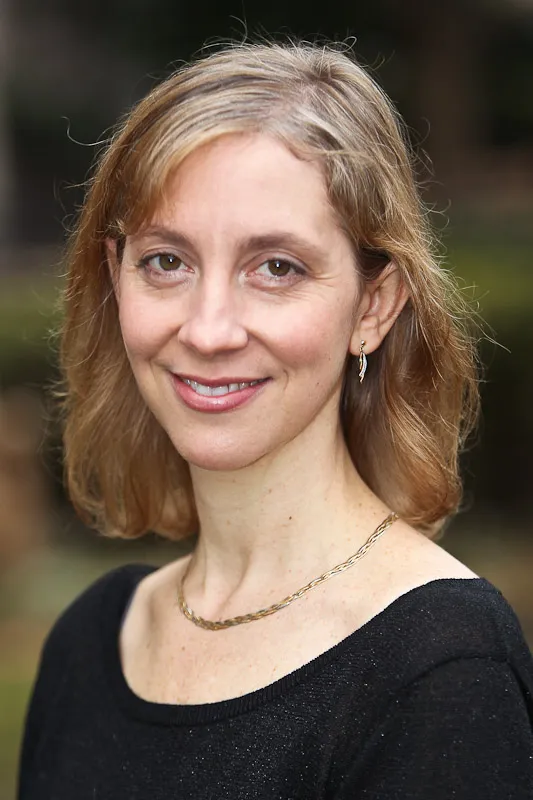 Associate Director of Operations