Editor's note:
Below is a viewpoint from the Foresight Africa 2023 report, which explores top priorities for the region in the coming year. Read the full chapter on education.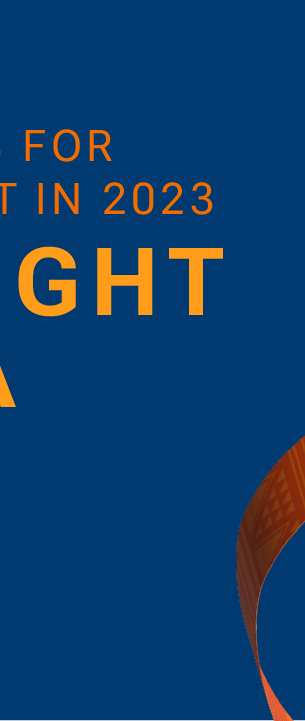 In Sierra Leone, we have been transforming our education system since 2018 with our Free Quality School Education program. The COVID-19 pandemic slowed us down, but we are already seeing very promising returns. All the while, the global macroeconomic environment is undermining our progress. The cost of our debt obligations dwarfs our ambitious education sector spending. If we do not continue to build international financing partnerships and simultaneously review our debt obligations, we will not meet our SDG 4 targets.
Our purpose for transforming education is clear. Investing in human capital is the only sure path to sustainable development. We have invested at least 20 percent of our discretionary budget in education since 2018 and removed school and exam fees for pupils. Enrollments have increased by 50 percent, adding over a million children to our school system. More qualified teachers lead in our classrooms and more students sit and pass our national transition exams than ever before. We now have gender parity at all levels in schools.
Simultaneously, we are overhauling our pedagogical core. We are reviewing all education legislation and have introduced innovative policies. Our Policy on Radical Inclusion ensures that historically marginalized groups are put first in our education system. We hosted the Freetown Manifesto on gender-transformative leadership in education. All of this gives us a foundation on which to position and align the components of our education system.
Overall, the litmus test of any education system should be whether all children are learning the basic skills necessary to progress through the education system and contribute to national development. In Sierra Leone, having conducted the first nationwide learning assessments since 2014, we still have a way to go. In response, President Bio, one of the United Nations Secretary General's five education champions, has made improving foundational learning a key priority. We have launched the Sierra Leone Alliance for Foundational Learning and entered a major compact with our education partners to pool our efforts and build the systems to support and track learning outcomes.
We have also launched the Sierra Leone Education Innovation Challenge. Five service providers will support more than 100,000 children to improve foundational learning. Crucially, payment is tied to improved learning outcomes that will be rigorously assessed in a randomized controlled trial.
In extension of our domestic investments, we have entered several important international education financing partnerships. Yet we need to reach a completely different scale. One estimate from the ONE campaign and Fab Inc says that it takes at least $116 of targeted and efficient spending per child for six years to ensure that a child avoids learning poverty. Last year, our per student budget in basic education was less than half of that.
In 2022 our currency lost more than half its value against the dollar. Since much of our debt is denominated in dollars, the amount of Leones we need to collect to service it has doubled this year. The TCX fund* (The Currency Exchange Fund) estimates that this additional cost is equal to more than our education and health budgets combined. Already, debt service risks eating into our education budget.
It is a certainty that if we do not all commit to transforming international education financing, even countries such as ours, who will continue to invest everything we can in education, may see all of our progress reversed.
To transform education globally, we must make education finance and the macroeconomic climate the central topic in all World Bank, IMF, and bilateral conversations. While there is no silver bullet, it is a certainty that if we do not all commit to transforming international education financing, even countries such as ours, who will continue to invest everything we can in education, may see all of our progress reversed.
---
*In 2022, the Dutch development bank, FMO (Nederlandse Financierings-Maatschappij voor Ontwikkelingslanden N.V.), issued the first-ever synthetic bond in Sierra Leonean leone (SLL). TCX covered the foreign exchange risk, through a local currency bond.