** UPDATE: After last night's speech, Senior Fellow Thomas Mann offered his reactions to Obama's plan, calling the "crocodile tears in reaction … laughable." Mann observed that "This is less a power grab than an acknowledgement that the country is far from the post-partisan politics that he promised in his initial run for the presidency." 
Also, Senior Fellow Audrey Singer calls the president's actions "a major refurbishment" to the U.S. immigration system but details three major problems.
And, Fellow John Hudak offered his perspective on division among Republicans on this and other issues.
---
President Obama is expected to announce executive action soon to shield millions of undocumented immigrants, those with no criminal record or who came to the U.S. as children, from deportation. Over the last year, as immigration reform has been debated in Congress without producing legislation for the president to sign, Brookings experts have offered their insights and recommendations on many aspects of the issue.
Senior Fellow Audrey Singer offers three broad lessons from her research on the Deferred Action for Childhood Arrivals program (DACA) for President Obama's presumed action. She argues that a plan to defer action on undocumented adults with close family ties "would be a move in the right direction, because family separation, especially among those who have roots in this country, has long-term economic, social, and migration consequences."
Fellow John Hudak writes that a robust immigration policy debate, and one on presidential power, should "be held in a zone of reality that recognizes that presidents have broad, though not limitless, administrative power." He details four factors to keep in mind when considering immigration policy, executive power, and the president's action.
Hudak has also analyzed a history of executive orders (published in January 2014):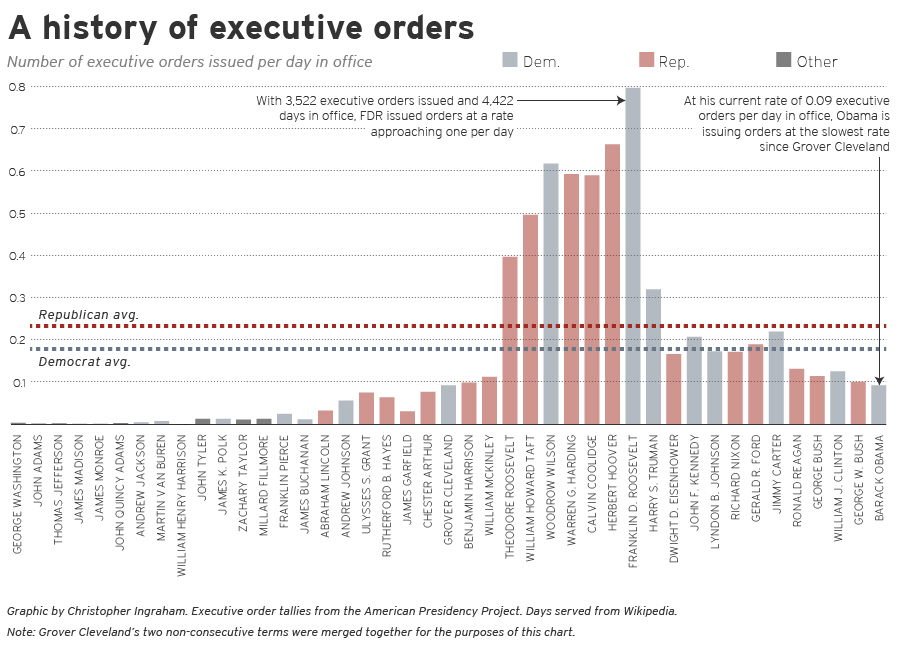 "High-skilled immigrants are good for America," say Ian Hathaway and Robert Litan. They argue that due to the declining rate of growth of America's native-born population, "Welcoming more foreign-born workers makes both economic and political sense."
Governance Studies Vice President Darrell West observes that the expected action will do nothing to increase the number of H-1B visas available to high-skilled workers. And further, he writes, "Administratively, the current system remains a huge nightmare. There is little in the executive order that will alter the complex, slow, and highly bureaucratic nature of the immigration system."
At a recent discussion, Brookings Distinguished Fellow David Dreier, a former Republican member of Congress, called the immigration issue "one of the ugliest that is out there," but suggested that "this is a chance for us to come together." While intimating that President Obama give the new Congress "a little time … to do something," he also suggested that the president could do something "very, very minor" by Executive Order "if he absolutely has to." 
Associate Fellow

Neil Ruiz

explains why immigration "is really a local development issue."
Audrey Singer
(with Andrew Wainer) has offered a similar perspective, noting that "cities and states have become the new immigration-policy innovators" in the absence of national immigration policy reform. And yet, they write, "It is federal, not state or local, policy that controls the laws that allow immigrants to enter the country to live and work. As long as immigration reform remains stuck in Congress, states and cities will continue to generate new policies, for better or for worse." (Get more on metro-specific immigration research from the Immigration Facts Series).
Earlier this year, Brookings Senior Fellows William Galston and E.J. Dionne, Jr. (with others) reported on the results of a Public Religion Research Institute survey on religion, values, and immigration reform. Among the findings: nearly two-thirds (63 percent) of Americans support a path to citizens for immigrants living here illegally.
Nonresident Senior Fellow Marisa Abrajano examined the potential for continued immigration and the changing racial/ethnic composition of the nation to spark a "white backlash."" The rightward shift of many white Americans on one hand and the leftward drift of much of the racial and ethnic minority population on the other is exacerbating already large racial divides," she concluded.
Listen to this podcast of Audrey Singer (taped in 2013) discussing who immigrants are and prospects for reform:
Visit our archive of research and commentary on immigration.