It was a busy month for Brookings experts leading up to the final days of voting in the 2018 midterm elections. Below are 10 selected facts from experts' research in the month of October.
1. About 2.3 million Venezuelans have left their country since 2015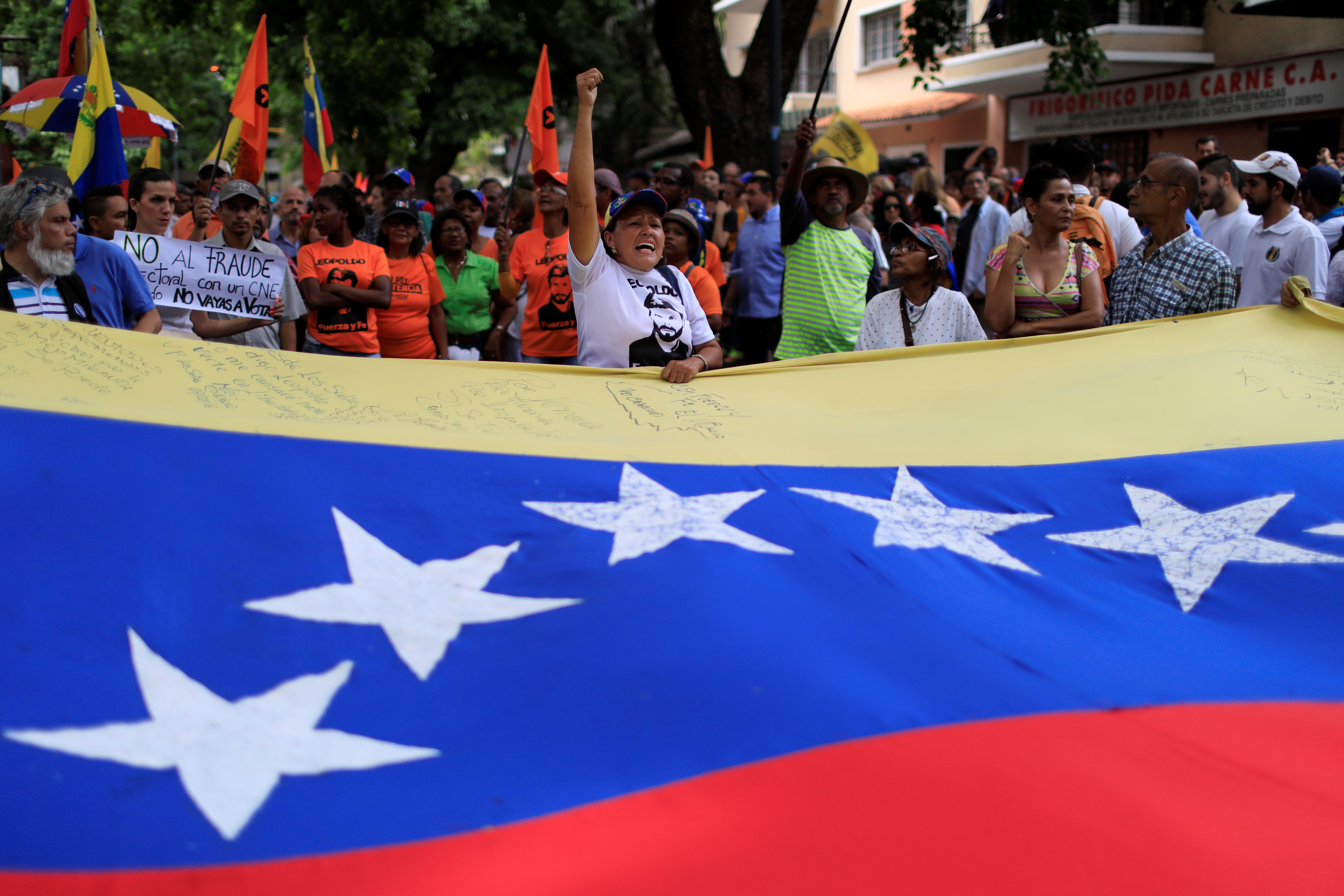 Dany Bahar, Ted Piccone, and Harold Trinkunas analyze the crisis in Venezuela and what steps the international community should take to address "the catastrophe." Noting that 2.3 million Venezuelans have left the country in recent years, they write that "the outflow pace of migrants and refugees is rivaled in recent years only by the Syrian refugee crisis."
2. All 19 American heartland states added jobs since 2010
In a new report and factbook on the state of the American heartland—defined as 19 states that cover about a third of the nation's landmass—experts review 26 economic indicators on growth, prosperity, and inclusion in the region. "Overall, the 19 Heartland states," note the authors, "starting with Indiana and Michigan—constitute a manufacturing and export powerhouse that outperforms the rest of the country on more than one-quarter of the factbook's metrics."
3. In Brookings poll, 57 percent say they have seen fake news during the 2018 elections
In a poll commissioned by Brookings and overseen by Governance Studies Vice President and Director Darrell West, 57 percent of respondents said they have seen fake news during the 2018 elections. Nineteen percent believe it has influenced how they plan to vote. Seniors are more likely than younger people to say fake news has influenced them. Find out more data in the report.
4. The number of undernourished people worldwide is increasing
The second of the UN's Sustainable Development Goals is to end hunger by 2030. However, as of 2017, about 820 million people worldwide were undernourished, a three-year increase. Homi Kharas and Lorenz Noe say that "the world has a lot of work to do in order to achieve Agenda 2030. Looking seriously, country by country, at needs, policies, and resources is the only way to work towards better policies and greater, as well as smarter, resource allocation."
5. Middle-class income growth lags behind the highest and lowest quintiles of earners
The Tax Cuts and Jobs Act of 2017 favored the well-off, and, according to the Tax Policy Center, its benefits will flow to the richest Americans by 2027. Isabel Sawhill and Christopher Pulliam note that from 1979-2014, incomes of the top 20 percent rose by 97 percent; incomes for the lowest 20 percent rose 69 percent; but incomes for the middle three quintiles is up only 42 percent over that period. Sawhill and Pulliam argue that in the new tax law and other policies, "the middle class has lost out. Tax cuts dressed up as help for the middle class should be labelled for what they are: welfare for the wealthy."
6. Sierra Leone has cut its child mortality rate in half since 2000
The three countries with the highest child mortality rates last year—Somalia, Chad, and Central African Republic—have each experienced a 27 percent decline since 2005. Sierra Leone, which in 2000 had the world's highest child mortality rate, has cut the rate by more than half. "Together," write John McArthur and Krista Rasmussen, "these trends represent extraordinary human progress." However, for the global community to meet the 2030 child mortality target of the Sustainable Development Goals, "major accelerations of progress in high mortality countries" is required.
7. Only 4 House incumbents lost primary races in 2018
The percentage of Republican incumbents in the House of Representatives who have faced primary challenges has remained steady since 2010, whereas in 2018, 45 percent of Democratic incumbents faced challengers in the primaries, according to a new report from the Primaries Project at Brookings. This is up from just under 28 percent two cycles ago. "This recent uptick is especially significant," according to the report, "given that the Democratic Caucus in the House is quite small by modern historical standards." However, only four House incumbents—two Republicans and two Democrats—lost their primary races this year.
8. The foreign-born share of the U.S. population has reached late 19th century highs
New research on immigration from the Hamilton Project at Brookings shows that the foreign-born share of the U.S. population is 13.7 percent, a high matched only by that of the late 19th century, when it was 14 percent. The research shows that this rising share is driven both by immigration flows and low-fertility of native-born individuals. Find out more facts about immigrants and immigration.
9. The INF treaty resulted in the destruction of nearly 2,700 U.S. and Soviet/Russian missiles
Steven Pifer, commenting on President Trump's recent announcement that the U.S. would exit the 1987 Intermediate-range Nuclear Forces (INF) Treaty, argues that although Russia is violating the agreement, to withdraw "would be a mistake." The treaty, signed by Mikhail Gorbachev and Ronald Reagan, banned U.S. and Soviet land-based ballistic and cruise missiles with ranges between 500 and 5,500 kilometers.
10. Young adults from disadvantaged backgrounds are more likely to have low-quality jobs
The authors of a new report from the Metropolitan Policy Program write that "many young people in the United States—particularly those from low-income or less educated families—find that the path to employment and economic security in adulthood is poorly marked or inaccessible." The analysis, which focuses on 29-year-olds, examines reforms in education and training to help more of these young people access a full range of opportunities.