Introduction:
Unexpectedly, Italian politics has undergone a significant breakthrough over the last months. New protagonists, new languages, and new projects have markedly enlivened the usually swampy political landscape. In fact, if one adopts concepts and tools that are common to the analysis of political economy in the euro area, one would discover that what happened was far from unexpected. The unprecedented depth of the economic crisis of the last years paved the way to policy responses that were different from those common in the past. How different they should be, is however another question. This analysis shows why change was unavoidable, but some pillars of the "old politics" need to be carefully preserved if the new course is to succeed.
The consequences of the financial crisis on the Italian economy have produced a loss of output of around 9% of Italy's GDP. There had never been a similar loss of income in post-war Italian economy. The protracted recession has caused permanent effects on the output capacity of Italian firms affecting the level of investments that fell by almost 30%. Households have considerably shifted downwards their consumption patterns. This breakthrough in economic behaviors has been mirrored by a sense of deep disappointment among the population vis-à-vis the political class. The dramatic loss of income represented a rupture of the former political-economic model of the Italian economy based on cyclical developments.
Author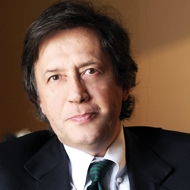 More
The market access negotiations [of the Trans-Pacific Partnership] have been conducted bilaterally, so there is a fair amount of bilateralism embedded in the [TPP] agreement, but then you had all the benefits of multilateralism added to that in terms of rules that apply across the board. The problem with the bilaterals is we actually have tried that approach and we found that it is extremely time-consuming. So, none of these new bilaterals being discussed in the Trump administration are going to materialize overnight. They take a lot of time to negotiate—years, probably—and they tend to generate rules that are idiosyncratic.
If we [the United States] have less access to these [international] markets, we're going to have fewer opportunities to create jobs in the export sector. Also, if we decide to tax imports, there are a lot of people in this country dependent on imports and we're also going to see people lose their jobs.