Many of the major success stories of the digital age—Google, eBay, Amazon, and Facebook, to name a few—have originated in the U.S. rather than Europe. According to European Commission (E.C.) President Jean-Claude Juncker that's due to "cross-border barriers and differences in national telecoms, spectrum, copyright, e-commerce, data protection and consumer law regimes." To bring Europe on a more globally competitive footing, the EU's draft Digital Single Market Strategy (DSMS) aims to reduce geoblocking barriers for consumers purchasing digital content, create a new balance on protecting content creators' rights in copyright, and harmonize rules throughout the EU for online purposes.
But are the EU's efforts sufficient? A new paper from Stuart N. Brotman analyzes the DSMS's efforts to improve geotracking, copyright, and e-commerce, but concludes that the EU's commitment to "future proofing" seems likely to continue as an elusive goal. Brotman tackles the problems he sees facing the EU's approach in each area:
Despite inroads made with consumers and businesses on geoblocking, there remain sharp differences. The E.C. must grapple with the scope of justified and nonjustified geoblocking.
The E.C. still struggles on whether or how to change copyright protection to address the evolving concerns of content creators and European users.
The biggest obstacle for European e-commerce is the 84 percent of shoppers prefer to shop locally. Obstacles like home market familiarity, language fluency, and geographic proximity continue to prevent a robust, inclusive e-commerce market from taking root.
Brotman offers some guidance for a more successful DSMS. By developing aspirational goals and metrics, the EU can better gauge whether its strategy is working. Brotman writes that the EU's digital policymaking should operate in a more digital context—flexible as significant shifts in the digital marketplace occur.
Author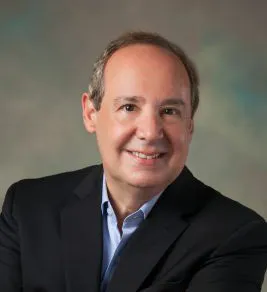 Howard Distinguished Endowed Professor of Media Management and Law and Beaman Professor of Communication -
University of Tennessee, Knoxville
I question whether the U.K. and EU will become political and economic rivals, as geography, history, financial interests, security concerns, and shared values will necessitate continued close cooperation in some form for the foreseeable future. My bigger concern is the all-consuming nature of Brexit, which could prevent the U.K. especially and the EU from engaging effectively against international rivals. Brexit already dominates debates in London, with a divided Cabinet and parliament having limited bandwidth to engage on global challenges. Even if the U.K. parliament ratifies a Brexit deal, the two sides must then embark on equally complicated and domestically contentious negotiations about their future relationship. In some form, Brexit will afflict Europe for years and risks detracting attention from emerging threats.