Editor's Note:
The following is the introduction to "A Time to Heal, A Time to Build," a report from the Center for Effective Public Management at The Brookings Institution. Authors E.J. Dionne and Melissa Rogers offer recommendations on how the executive branch should approach issues related to religion and civil society and highlight opportunities for the next administration. Download the full PDF report here.
Our nation is more divided than it has to be. It is both possible and urgent to reduce polarization, division, and the tensions they create. Healing these divides is not a utopian aspiration. Nor does this hope entail denying that citizens in a democratic republic will always have disagreements.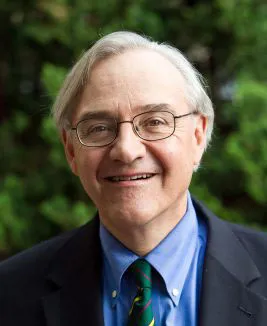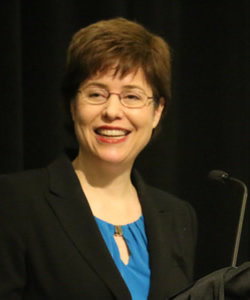 Former Brookings Expert
Executive Director -
The White House Office of Faith-Based and Neighborhood Partnerships
They will treasure their freedom to argue about them, to persuade and convert each other—and ultimately to win the debate at election time and with the public. A free society cannot escape, and shouldn't want to evade, the legitimate clash of interests. Although we sometimes think so, anger in politics is not unique to our moment, or to our country. And anger over injustice can be a productive emotion when it is linked to considered action. Some of the struggles of our time are inevitable and necessary, none more so than a reckoning with a four-century history of racial injustice.
One can believe all these things and still recognize that misunderstanding and mistrust have reached toxic levels in the United States. Large groups of Americans currently fear that the triumph of their opponents will render the country unrecognizable and inhospitable to their deepest beliefs. Many have said we are in the midst of a cold civil war, which implies the possibility of violence. Religion defines only one dimension of our coming apart, but it is the source of some of our deepest divisions. Faith defines the ultimate concerns of many of our citizens even as others, who do not count themselves as religious believers, fear that their rights will be overlooked or violated by the pious and the devout. And of course, there are sharp divides among those who belong to the same religious traditions and read the same scriptures.
Consider how these issues often present themselves: One side fears that marriage equality and Roe v. Wade will be reversed and that Americans will be denied basic health care, commercial goods and services, and government-funded benefits based on an individual's gender, sexual orientation, or gender identity. The other side fears their government will brand them as bigots for their religious opposition to marriage equality, close their colleges and universities, press them to engage in activities that violate their consciences, and strip their institutions' tax-exempt statuses because of their beliefs.
Religion has become more polarizing for another reason: As religious conservatism has become an important force inside the Republican Party, the proportion of Americans who do not identify with any religious tradition has skyrocketed, especially among the young, and these nonbelievers are an important part of the Democrats' constituency. Americans' religious commitments have often had an impact on their political views over the course of our history, but religious and partisan loyalties now reinforce each other more than ever.
"When the next administration takes office, it will confront a pandemic, the scourge of systemic racism, a deep economic recession, and a dangerously warming planet. Government must act boldly in all these spheres, yet government will not succeed alone."
A president cannot instantly alter these underlying forces, but he (and, some day, she) can acknowledge that the weaponization of such divisions for political purposes is dangerous to the nation's long-term stability; give fellow citizens across religious traditions and religious divides evidence that their views and concerns are being taken into account, even when their policy preferences are not enacted into law; and take seriously the powerful contributions that religious groups make to problem solving and community-building as part of the United States' vibrant civil society—while also honoring work done in this sphere by secular and resolutely nonreligious institutions working on behalf of charity and justice.
The task begins with respecting the dignity of all citizens and being candid about how deeply divided we are. As Pete Wehner, a top official in George W. Bush's administration put it: "Giving voice to what each side fears can help us make progress. An administration should never underestimate the importance of people feeling like they are heard."
Our leaders should also never underestimate the power of a call to service as they confront a pandemic, the scourge of systemic racism, a deep economic recession, and a dangerously warming planet. Government must act boldly in all these spheres, yet government will not succeed alone. At the outset, the president should recognize the work of community-serving leaders and organizations, both religious and nonreligious—and seek their help to move forward. "Our nation is hurting and dangerously divided," said the Rev. Brian McLaren, channeling what a president might say. "We ask you to represent not only your own interests but also to help us seek the common good together." Religious institutions and congregations, with their deep roots in communities across our nation, have a special opportunity and responsibility to help address the profound racial disparities revealed by the pandemic. These include, as the Kaiser Family Foundation has documented, the "disproportionate burden of COVID-19 cases and deaths" on communities of color. Joshua DuBois, the director of the Faith-based and Neighborhood Partnerships Office in President Obama's first term, sees the task of addressing these disparities as a "focusing lens" for partnerships between government and civil society. An effort to remedy the nation's racial injustices may provide a path for healing some of our divisions around religion even as the quest for racial justice might also bring home the ways in which religious bodies themselves have been complicit in racism and discrimination.
We offer this report to encourage the next administration to understand how important government's relationship to both religion and civil society will be in bringing our nation together. It must staff itself properly to deal with these questions and reflect in its actions the genuine respect for the careful balances that the First Amendment requires. Issues related to faith and faith-based institutions will only occasionally be top-of-mind for those organizing a government, given the range of challenges the country faces. But issues related to religion are implicated in a wide range of policy issues, both domestic and foreign, and they need to be surfaced and addressed. Mishandling church-state issues (often because they have been overlooked) can be terribly damaging, both to religious freedom and to a president's other projects. You might say that even when public officials are not particularly interested in religion, religion will find a way to be interested in them.
"These issues may seem tertiary, until they aren't," said Denis McDonough, who served as President Obama's chief of staff. Yet matters related to the First Amendment's religion clauses are not always treated with the consideration they require. From the start, the next administration must have a considered and detailed plan for meeting the challenges of issues implicating the relationship between church and state. We offer this report to suggest ways in which an administration might deal with these issues—and avoid unforced errors. And we hope it might contribute to a new public discussion of these questions that is less divisive and more inclusive.
We should be candid about our own perspective. One of us served as the director of the Office of Faith-based and Neighborhood Partnerships in President Obama's second term and is a Baptist committed to religious freedom and church-state separation. The other is a columnist, an academic, and a Catholic who writes from a broadly liberal or social democratic perspective. Both of us identify with the social justice and civil rights orientations within our religious traditions, and we embrace America's commitment to pluralism and openness.
Yet while we take our political and religious commitments seriously, we have both tried in our work in this area over the last two decades—both together and separately—to take seriously the views of the many people of good faith working in this sphere whose perspectives differ from ours. We have long believed that it is possible to find wider agreement on the proper relationship between church and state, and government and faith-based organizations—and to get good public work done in the process. We have shared the hope that although differences on church-state matters will inevitably persist (our nation, after all, has been arguing about some of these questions since the beginning of the republic), those differences can be narrowed, principled compromises can be forged, and the work of lifting up the least among us can be carried out and celebrated across our lines of division. That hope lies behind what we have tried to do here.
We also stress the opportunities the next administration will have to bring Americans together when it turns to the intersection of faith and foreign policy. In the past, even those with serious differences over domestic issues, including controversies touching on religious freedom, have nonetheless allied to insist that promoting religious freedom for all should be a key foreign policy objective. Broad consensus has also been forged around the proposition that diplomats must understand the religious landscapes where they work, since, as Ruth Messinger, the former CEO of American Jewish World Service notes, "many people around the world look at life through a religious lens." Religion can be a cause of societal tensions and strife. But it can also be a constructive force in conflict resolution and play an important role in economic development. Religious institutions have often been vital providers of education and health care. Their feeding programs, homeless shelters, and support at times of crises provide immense social capital in many nations across the globe. Statecraft must recognize these realities.
We offer guidance for the next four years no matter who takes office in 2021. References throughout to the "next administration" refer to whoever takes the presidential oath on January 20. In preparing this report, we have attempted to model the spirit of consensus-building we recommend to others. We have thus consulted with a wide range of former officials of Republican and Democratic administrations; with religious leaders of very different theological, ideological, and political orientations; with those who identify as secular; and with organizers, civil servants, lawyers, academics, and political activists. We have quoted many of them here and regret that space precluded our citing them all, although we thank members of this remarkable group at the end of this report. The generosity they displayed in sharing their ideas moved us deeply. And their enthusiasm for the project told us that there is a deep hunger to revisit issues related to religion in ways that could ease our divisions and solve embedded national problems. Our debt to them, for their past work and for the help they gave us, is immense.
A word about the organization and immediate purpose of this report: As we've noted, we're aware that issues related to religion and civil society will be down the list of immediate concerns for those involved in a presidential transition. Yet questions related to religion are often embedded in urgent issues such as public health and education. An administration must organize itself, from the beginning, to deal with church-state matters effectively and fairly. We therefore offer proposals on policy but also provide considerable detail on how the White House itself and different agencies of government might be structured to deal with issues related to religion. "Bureaucracy" is often used as a negative word, but how an entity—public or private—arranges its various offices and functions can determine how successful it is and whether certain issues are buried or brought to the forefront.
Beyond our specific ideas, we hope to spark a better, more inclusive and less fractious public conversation around these questions. And while we touch on many of the issues at stake, we know there is a long list of potential flash points that we could not explore in a report of this length. Our aspiration is that this effort might be seen as an invitation to dialogue among those who might disagree with some our suggestions—and also with each other. Such a conversation could open with Martin Luther King, Jr.'s observation that the church "is not to be the master or the servant of the state, but the conscience of the state."
What King said applies to all religious traditions, and it's hard to find a better reflection on religion's role in public life. Presidents should bear this in mind whenever they discuss religion. For none of the ideas we offer here will have any chance of narrowing our divides unless a president sets out, from the start, to unite Americans across religious lines, including the lines of belief and nonbelief. We would defend the rights of all Americans to bring ideas inflected or inspired by faith to the public square. We know that in doing so, they will spark disagreement. But honest and searching debates are very different from the confrontations sparked by the hyperpoliticization of faith. "Religion has become an instrument of partisan politics," notes William Galston, a senior fellow at the Brookings Institution, "and that is not good for religion, politics, or the country." The evidence for the truth of his proposition is all around us.
"Religion can be a cause of societal tensions and strife. But it can also be a constructive force in conflict resolution."
As a model of presidential communication on this topic, Supreme Court Justice Elena Kagan cited President George Washington's celebrated letter to members of the Touro Synagogue in Newport, R.I. honoring American Jews. It pointed, she wrote, to one of the most remarkable achievements of the American republic that is also one of the United States' lasting contributions to nations across the globe: Its insistence that no matter how individuals worship or how they identify religiously, "they will count as full and equal American citizens." This idea must always be central to what any administration says—and does.
We thus write to defend American pluralism. It is a commitment that vindicates the rights of religious and racial minorities, of immigrants and refugees. It stands against the proliferation of hate crimes against Jews, Muslims, Sikhs, Black Americans, LGBTQ people, and others. It honors the equal dignity of every American. It is the only approach that can restore unity to a deeply divided nation.
On issues related to religion, our country needs a new start, no matter who occupies the White House in January. Presidential policies and pronouncements will be neither effective nor just if they are rooted in nostalgia for a more homogeneous America or are influenced by a racially-inflected Christian nationalism. They must instead recognize that our circumstances are very different from those of even just a half century ago. They must also acknowledge the divisions that have widened over the last four years. "Healing within targeted communities," said Zaki Barzinji, an Obama administration official, "is as important as healing across communities." It is a cliché to say that our country is increasingly diverse, but it is important to recognize that this diversity has made our country more religiously heterogeneous than ever. "Whatever we once were, we are no longer just a Christian nation," then-Senator Barack Obama observed in 2006. "We are also a Jewish nation, a Muslim nation, a Buddhist nation, a Hindu nation, and a nation of nonbelievers."
Less than a week after the attacks of September 11, 2001, President George W. Bush visited the Islamic Center in Washington to offer words of support for American Muslims. "America counts millions of Muslims amongst our citizens, and Muslims make an incredibly valuable contribution to our country," Bush declared. "Muslims are doctors, lawyers, law professors, members of the military, entrepreneurs, shopkeepers, moms and dads. And they need to be treated with respect. In our anger and emotion, our fellow Americans must treat each other with respect."
We offer this report in an effort to restore and advance this spirit of pluralism and to call on all of us to honor each other's dignity.