Content from the Brookings Institution India Center is now archived. After seven years of an impactful partnership, as of September 11, 2020, Brookings India is now the Centre for Social and Economic Progress, an independent public policy institution based in India.
Editor's Note:
This article first appeared in The Huffington Post India on April 11, 2016. The views are those of the authors.
The "Make in India" initiative aims to create 100 million new jobs in the coming 10 years in the manufacturing sector and boost its contribution to GDP from 15% to 25%. (Globally, manufacturing accounts for 34% in Thailand, 32% in China, 31% in the Philippines, and 24% in Malaysia and Indonesia.) Yet, there is more to manufacturing than building things. Manufacturing is the production of physical goods while design involves the way in which people construct products, devise business processes, and think about service delivery for society as a whole. Therefore design is a vital part of economic development, system operations, and overall quality of life. Relying upon the principles of creativity, functionality, and user-friendliness, design can offer tremendous opportunities to create jobs, boost small- and medium-sized enterprises and improve trade balances.
Innovation is one of the major factors that drives growth in an economy and India has a lot of ground to cover if it is to compete globally. After studying the data on Indian patents and industrial design, we discovered that India granted 4,388 patents in 2013, which was 3% of China's and 2% of U.S. patents. In industrial design India registered 5,077 designs, which was 6% of the U.S. and 1% of China.
We also noticed significant variations in the nationalities of entities that are getting patents and ID registered in each country. There are three categories of entities filing for patents and industrial designs: Residents who are entities registered and residing within India, non-residents who are from other countries and Indian entities who file overseas. In India, historically the majority of patents have been granted to non-resident entities, but after the 2008 global recession, we see that number has steadily fallen. The share of patents granted to the third category, also called "abroad-filers", has increased. Since 2012, more Indian entities have been granted patents abroad than resident and non-resident entities within India. In industrial design, however, residents have registered the maximum number of patents. All categories are witnessing a significant increase over time.


The Chinese, on the other hand, have seen a massive expansion in the number of IPT patents granted to resident entities, which has overtaken the non-resident in 2008, and has rapidly grown since. Very few foreign entities in comparison are being awarded patents in China. In industrial design, almost all registrations are of resident Chinese entities.


The U.S., in comparison, has witnessed a relatively equal growth in patents granted to all three categories. Whereas the majority of industrial design registrations are by U.S. entities abroad. This is expected, given the expansion of U.S. manufacturing firms globally over the last 20 years, and rapid outsourcing.

Building a Design Ecosystem in India
The most fundamental investment that India can make is to develop its workforce in research and development. According to a World Bank study, India has fewer R&D professionals per million people than most nations: 160 compared with 710 in Brazil, 890 in China, 3,838 in the U.S., 3,950 in Germany, and 5,151 in Japan. India should boost its investment in higher education to produce an educated workforce required for design sector. In particular, it needs to encourage technical education in engineering and design fields to be able to compete internationally.
It is important to redesign curricula for the 21st-century economy–developing new courses on design, data analytics, data science, and systems integration. One of the crucial needs is expertise that integrates understanding across a number of different fields. Creating jobs in the manufacturing and design areas requires advanced training in graphics, animation, computer design, software, architecture, and industrial design. It is not enough to offer courses in basic skills. Schools need to focus on higher-level skills that offer creative outlets. Currently, around 16.6 million Indian students are enrolled in higher education, however, only around 140,000 are in post-graduate research programmes, suggesting that the country may not be retaining or producing enough talent. India's rate of higher education enrollment at 18 percent is below the 26 percent in China and 36 percent in Brazil.
Currently, there are 600 universities and over 35,000 colleges in India but most are not well-funded. The country devotes only about 1 percent of its GDP to post-secondary education, much below the level of other emerging nations. India should boost its R&D investment from the current 0.8 percent of GDP which is well below 3.4% in Japan, 2.9% in the U.S. and 1.8% in China. One way to do this is through design labs that focus on product design, engineering, systems integration, and R&D. These can be encouraged through start-ups and special economic zones that already exist in India with specific tax, labour, and regulatory advantages. The Indian Department of Electronics has created Software Technology Parks that have helped software exporters and firms gain tax-free status while giving others tax breaks, land, or digital infrastructure assistance. Some have gained flexibility in dealing with labour rights. This has boosted the number of software businesses and laid the groundwork for the IT sector.
The Global Intellectual Property Center has ranked India last among the 14 countries studied: below Singapore, Malaysia, China, and Turkey.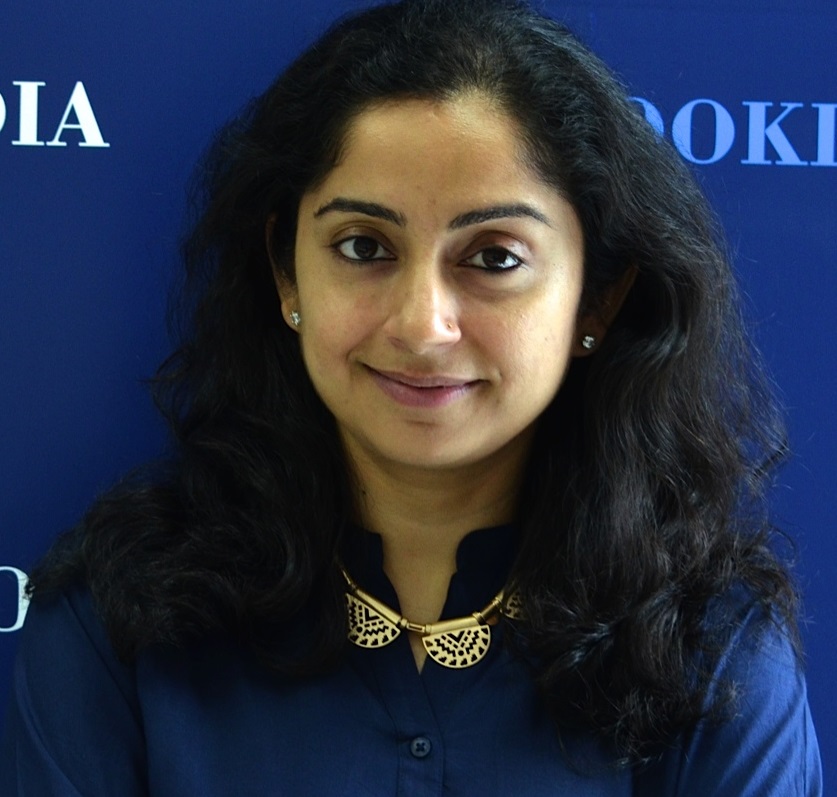 Douglas Dillon Chair in Governmental Studies
Another critical factor required to boost design economy is to enact several pieces of domestic legislation for intellectual property protection. The Global Intellectual Property Center has ranked India last among the 14 countries studied: below Singapore, Malaysia, China, and Turkey. The index measured performance on IP protection and enforcement. Among the specific concerns found were: India's patentability requirements remain outside established international best practices; lack of specific IP rights for the life sciences sector; a challenging enforcement environment; and high levels of physical and online piracy.
There is little encouragement of intellectual property in India and the procedures for protecting intellectual property are not well-developed. There is a significant association between innovation and intellectual property protection. Research shows that economies with robust IP environments yield 50% more innovative output compared with economies with IP regimes in need of improvement. One way to promote innovation is through participation in standard-setting organisations. Integrating its technical people into the global ecosystem is a way to build expertise and promote trade. If products meet global standards, it is easier to sell internationally. Part of becoming competitive globally is meeting international standards and designing products that work across national borders.
Full Paper | Building a Design Economy in India