Op-Ed
Sino-American Bridges Need to be Repaired
This has been a rough summer for the US-China relationship. The mood is increasingly sour. Anti-China acrimony has gripped Washington. Economic uncertainties have been compounded by security concerns: warnings by a Chinese general about nuclear war, more evidence of China's military build-up in the Pentagon's annual report and assertions by some US strategists that China seeks to exclude the US from east Asia. Trade protectionists have joined neo-conservative strategists to criticise China. The left and the right have found common cause. Congress led the charge, lobbies chimed in while the White House remained silent.
In Beijing, there are equally strong concerns about the direction of US policy towards China. It seems to many Chinese officials and analysts that American hawks are pushing US-China policy back to where it was before ­September 11 2001, identifying China as the big rival.
The September state visit by Hu Jintao, China's president, to Washington is an opportunity to reinvigorate Sino-American relations with a new sense of purpose. This requires adopting a strategic perspective that recognises the stakes in the relationship as well as the consequences of the two powers drifting into an adversarial posture.
Few, if any, relationships in the world have a greater impact on global peace and prosperity. Should the two sides become more confrontational, many Asian and European nations would be put in the awkward position of balancing their loyalties. A fissure in US-China ties would also negatively impact sensitive regional and global issues. Solving the North Korean nuclear problem, for example, would be impossible. A serious economic rift would also produce global disruptions.
Presidents Bush and Hu can halt the atrophy and enunciate a new vision for stabilising and enlarging the relationship. The countries' difficulties must be candidly and constructively addressed. The key American concerns are: the US trade deficit; intellectual property rights enforcement; access to China's domestic market under China's terms of accession to the World Trade Organisation; modernisation of the Chinese military; honouring the "one country, two systems" model in Hong Kong; easing tensions with Taiwan; and creating a nuclear-free North Korea.
China's concerns include grasping the opportunity for economic development; preventing Taiwan from seeking independence; avoiding strategic competition with the US; ensuring access of Chinese products to the American market; and securing co-operation with the US on global issues such as a stable international oil market, environmental protection, anti-terrorism and non-proliferation.
Beyond frankly discussing these issues, the two leaders could agree ­initiatives aimed at deepening understanding between politicians in the two countries, setting up more permanent mechanisms of communication among the governments and reassuring each other about core interests.
Authors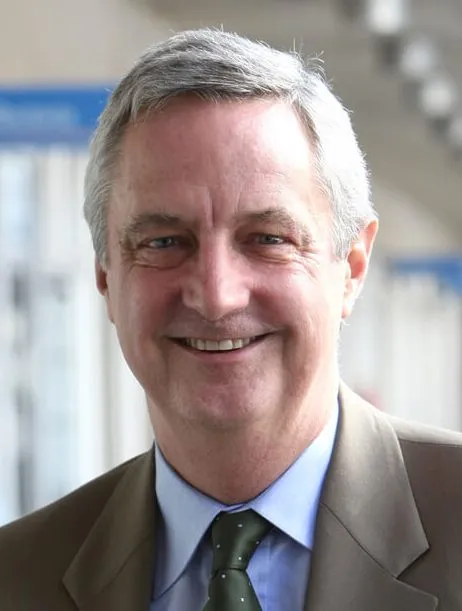 Professor of Political Science and International Affairs
Director, China Policy Program -
Elliott School of International Affairs, The George Washington University
Professor and Executive Director, Center for American Studies -
Fudan University
For example, more extensive exchanges could be created between the US Congress and China's National People's Congress among US and Chinese governors and big city mayors. At the governmental level, a series of working groups should be established to discuss co-operation on terrorism, nuclear non-proliferation, the environment and security in Asia. Rebuilding military-to-military exchanges and trust is vital. Deeper cultural and scholarly exchanges are also needed.
Strategic stability would be enhanced if China reassured the US that it values its role—including its military presence and alliances—in Asian security and stability. Beijing might consider sponsoring the US for observer status at November's East Asia Summit, from which Washington is anxious about being excluded. The fact that China holds such status in the Organisation of American States sets a precedent.
For China, reassurances from Washington about its commitment to the "One China Policy" are imperative. For their part, China and Taiwan should implement security confidence building measures to stabilise the situation and pave the way for reconciliation and dialogue. Washington could urge Japan to carry out the kind of domestic education campaign about the second world war that Germany has undertaken. Many in China and across Asia feel that the US is complicit by its silence on this sensitive issue. By urging the Japanese government to publicly deal with its past, Washington could put itself on the right side of the "history issue" in Asia, strengthening its moral voice and soft power in the region.
Such initiatives will not, alone, stem the acrimony that has characterised Sino-American relations of late, but they might help. The most important act is for the presidents to articulate the importance of the relationship for both countries, for the Asia-Pacific region and for the global order.
David Shambaugh is a nonresident senior fellow at the Brookings Institution and Wu Xinbo is a former visiting fellow with the Center on Northeast Asian Policy Studies at the Brookings Institution.
Mao Zedong did not see the value of reform and opening up. The China part of Nixon's 1967 Foreign Affairs article suggested an implicit bargain that provided the conceptual basis for China's new direction after 1978. That bargain was if China focused on domestic development and didn't threaten the security of its neighbours, the United States would help.
Sentiment inside the Beltway has turned sharply against China. There are many issues where the two parties sound more or less the same. Trump and others in the administration seem heavily invested in a 'get very tough with China' stance. It's possible that some Democrats might argue that a decoupling strategy borders on lunacy. But if Trump believes this will play well with his core constituencies as his reelection campaign moves into high gear, he will probably decide to stick with it, if the costs and the collateral damage seem manageable. But that's a very big if, especially if the downsides of a protracted trade war for both American consumers and for American firms become increasingly apparent.