Editor's Note:
This article first appeared in The Indian Express. Brookings India is an independent, non-partisan public policy research organisation based in New Delhi. The views are of the author(s).
New Year's Day is an opportune occasion for reflection and re-emphasis. I summarise below 10 energy-related suggestions that I made last year, in part to remind and in part to influence the government's agenda.
One, the energy conundrum is how to square the circle between the government's commitment to provide universal access to affordable and reliable energy on one hand, and the imperative to weaken the linkage between economic growth, energy demand and environmental degradation on the other. The former requires securing "dirty" fossil fuels. The latter, a focus on "clean" renewables. The conundrum can be tackled by establishing an integrated planning process that factors in the implications of decisions concerning fossil fuels on renewables and vice versa, and by developing a policy mindset that enables the fulfillment of short-term objectives without compromising longer-term goals.
Read the article here.
Author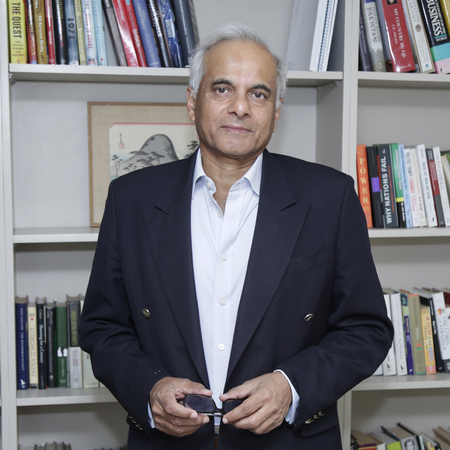 Chairman
Senior Fellow
More
Indian Railways' business model is based on passengers underpaying and freight overpaying. Already, in financial year 2016-17, coal's extra freight charge increased the cost of power by about 10 paise per kilowatt on average. For power plants in distant states, which inherently rely on Railways for coal, this number can be three times higher.
Gujarat, Punjab, Tamil Nadu that are far from coal mines, and therefore pay more than others, will contribute proportionately more to recover the coaching loss — the passenger subsidy. This overpayment by coal-based power applies to all coal generation in States like Punjab as all their coal comes via Railways.