Op-Ed
Asia Still Likes America
As Secretary of State Hillary Clinton tours East Asia this week, her first official trip as secretary of state, she may find something surprising: respect for the United States remains strong. Unlike in the rest of the world, America's reputation in Asia remains robust.
New evidence suggests that in East Asia, U.S. "soft power" – the power to persuade others to do what you want them to do by attraction rather than coercion – has actually increased over the past eight years. Despite China's rise, the United States remains the leading source of soft power in the region.
This is one of the principal findings of a 2008 survey by the Chicago Council on Global Affairs on "Soft Power in Asia" (www.thechicagocouncil.org/softpowerindex). Extensive polling was done in the United States and the four nations Secretary Clinton will visit – Japan, South Korea, Indonesia and China, as well as in Vietnam. The survey produced some surprising and important findings.
Every country surveyed ranked the United States ahead of China in soft power. The United States ranked first in terms of overall soft power in China, Japan and South Korea and second (next to Japan) in Indonesia and Vietnam. Majorities or pluralities in all Asian countries surveyed believed that U.S. influence in Asia had increased over the past 10 years. This stands in marked contrast with the rest of the world.
When separated into categories, the United States led China in four measured areas – political, diplomatic, human capital and economic – while China led the United States in one – cultural.
Overall, China faired much worse than expected in soft power – its political system, legal system, respect for human rights and normative appeal all scored very low in the eyes of Beijing's neighbors. Even its economic stance did not resonate in the region. Strong majorities in Japan (74 percent), South Korea (74 percent) and the United States (70 percent) and a plurality in Indonesia (47 percent) also indicated that China could become a military threat to their country.
While the United States does top China in soft power, Americans should remember that this is not a zero-sum game. The United States actually benefits from healthy Chinese soft power as it reduces tensions with old rivals, like Japan, and lays the groundwork for increased regional cooperation.
Moreover, according to the Chicago Council data, Chinese attitudes toward the U.S. have grown noticeably warmer in recent years and, like other Asian nations polled, Chinese respondents surprisingly held consistently positive attitudes toward U.S. influence in Asia. This is an invaluable asset given the importance of the U.S.-China relationship to the global economy.
President Obama and his secretary of state have spoken favorably of the need to tap into the non-military dimensions of U.S. power (which Clinton describes as "smart power"). U.S. foreign policy in Asia shows the way. Great challenges remain, such as managing the instability resulting from the financial crisis or dealing with the North Korean nuclear program, and new ones will undoubtedly emerge. But these findings show that the United States enjoys a reservoir of good will and respect across the region.
At home, America's Asia policy is as close to bipartisan as any major policy area over the past 60 years. This bipartisanship has borne fruit. Significant changes may come in many areas of U.S. foreign policy, but not in U.S. relations with Asia.
Secretary Clinton's speech to the Asia Society in New York last week signaled strong continuity in policy toward the region: maintaining strong alliances with Japan and South Korea, robust comprehensive engagement with China, and deserved attentiveness to Indonesia and Southeast Asia.
Things are likely to get tougher in the coming years. The international financial crisis has caused a rapid deterioration in Asian economies, chiefly because of a collapse in exports. This could lead to political instability, made dangerous by potent forms of nationalism. America's role as a leader and pacifying force in Asia have never been more important.
The Chicago Council survey demonstrated that the United States is the indispensable power in Asia. Secretary Clinton's tour is confirmation of this and elevates Asia as a new foreign policy priority of the Obama administration.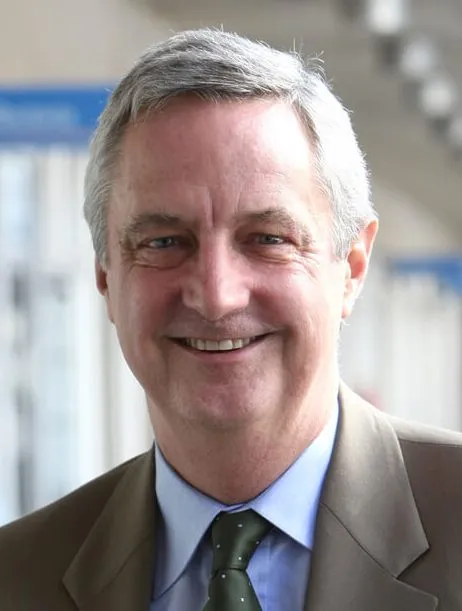 Professor of Political Science and International Affairs
Director, China Policy Program -
Elliott School of International Affairs, The George Washington University