Recently the two of us traveled to Sheffield, England to explore an intriguing question: Can a city and metropolis apply the innovation district model to advanced manufacturing? The answer is a resounding yes.
In June 2014 Brookings published The Rise of Innovation Districts, a report that captures a rising development dynamic in which large companies, small entrepreneurs, and advanced research institutions all commingle in dense urban areas rich with housing, public transit, and amenities or in exurban science parks that are rapidly urbanizing. Think Kendall Square in Cambridge, Mass. or University City in Philadelphia, or the new urban vision for Research Triangle Park outside Raleigh-Durham, N.C. These innovation districts are powered by companies, large and small, conducting high-value research or engaged in creative endeavors like industrial design or architecture. Such companies derive great benefit from their close proximity to universities and medical campuses and the talented workers and research ideas these anchor institutions generate.
At first blush, the dynamism we associate with innovation districts might seem to be at odds with the rigid, grinding processes that come to mind when we think of manufacturing.  Even advanced manufacturing appears ill-suited for the mixed, spatially dense, often chaotic environment of innovation districts. Advanced manufacturing is often characterized by isolated, dispersed factories and facilities, large building floor plates (often single story), proximity to traditional highway infrastructure for the efficient movement of goods, and a workforce that is more likely to be tethered to the factory floor than the networking opportunities at the local coffee shop.
Yet, advanced manufacturing has mastered the innovation side of the innovation district phenomenon. Indeed, advanced manufacturing is one of the most innovative sectors in the U.S. and the U.K. To compete with lower-wage and lower-cost countries, advanced manufacturers in mature economies rely heavily on continuous innovation in products and processes via applied research; large capital expenditures in sophisticated plant, technology, and equipment; automation of the manufacturing process through robotics; and a highly skilled workforce.
Our visit to Sheffield convinced us that advanced manufacturing, despite its distinctive "manufacturing" characteristics, may be evolving in a way that embraces the principles, and even some of the physical dimensions, of innovation districts.
The city of Sheffield and its neighboring town of Rotherham harbor a rich, textured network of advanced manufacturing companies that continue to excel in precision engineering and the supply of high-quality customized parts to firms in sectors like aerospace and energy. This is an intensely specialized bespoke manufacturing that has, as Keith Ridgeway of the Advanced Manufacturing Research Centre (AMRC) described, "no room for error" given the safety issues associated with airplanes, nuclear power, and complex oil and gas exploration. We visited several companies—Sheffield Forgemasters International, Aloca (previously Firth Rixson), and Newburgh Precision—to see firsthand the evolution of manufacturing and its reliance on sophisticated technology, space-age machines, and skilled workers. Each of these advanced companies and many others operate under a common brand, "Made in Sheffield," which reflects the historic legacy and current pride associated with making things.
The advanced manufacturing companies in Sheffield and Rotherham make up an innovation ecosystem that draws from a pool of talented workers and applied research. The ecosystem is centered at the Advanced Manufacturing Park (AMP), built on the site of a former coal mine. The Advanced Manufacturing Research Centre at the park contains an impressive array of specialized facilities, each dedicated to providing advanced manufacturing companies in the region and beyond access to industrial expertise, cutting-edge machines and equipment, and, ultimately, solutions to complex technological challenges. The facilities we visited—all modern in design and sporting world-class infrastructure and equipment—are a result of a close collaboration between the University of Sheffield and over 100 leading research and development (R&D) and production companies including Boeing, Rolls-Royce, BAE Systems, Hitachi, Tata, Forgemasters, Mori Seiki, Dormer Tools, Sanvik Coromant, and Castings Technology International. The park houses two of the U.K.'s seven high-value manufacturing catapult centers and is part of the region's enterprise zone (providing companies with various tax incentives).
As is common in innovation districts, the park includes an incubator facility, which houses 150 small and medium-sized enterprises in areas such as industrial design and information and communications technology. These companies are benefiting from the proximity to new research and collaboration between high-quality engineering and manufacturing companies; one company said that it regarded the park as the elite "Mayfair" address for advanced manufacturing. We were particularly struck by a company called Iceotope, whose liquid-cooled data servers stand to disrupt traditional data farms by radically reducing the energy needed to maintain temperature control.
As a sign of things to come, AMP also houses a state-of-the-art training center, which provides apprenticeship opportunities to 250 individuals a year in an effort to bridge the engineering skills gap.
We were impressed with the nature, scope, and scale of the corporate offerings and sheer number and size of the applied research facilities in the Advanced Manufacturing Park. In a relatively short period of time, the park has emerged as a compact and centralized anchor for the broad network of manufacturing companies in the Sheffield/Rotherham area. In many respects, AMP embodies the core economic focus of innovation districts: routine collaboration across government, universities, and private-sector companies in sectors that are fueled by technologically advanced R&D and highly skilled workers. The park's inclusion of apprentice training on site reinforces the fact that many of the jobs in the "tech sector" require workers with skills and credentials that can be obtained without receiving a degree from a four-year university.
As cities, companies, and universities proceed with the designation of advanced manufacturing innovation districts, several strategies are worth considering.
First, engage a task force. The Sheffield advanced manufacturing ecosystem and its burgeoning innovation district have evolved in smart ways over the past decade. A strong foundation has been set for future growth and development. One way to catalyze this would be to appoint a group of stakeholders—high-level representatives from the university, city government, and the private sector—to take stock of market momentum and recommend actions for the next stage. In Detroit, Mayor Mike Duggan is pursuing this path. Using his convening power as mayor, he has created an Innovation District Task Force that is headed by the head of the Henry Ford Health System and comprises representatives from key public, private, and civic institutions.
Second, collect evidence and set a vision. In Detroit and elsewhere, leaders are examining the economic, physical, and networking assets of their innovation districts in order to discern their distinctive competitive advantages and set a plan for future growth. This asset audit helps determine the right geography for an innovation district. A tour of Sheffield revealed the existence of an "innovation triangle" connecting the park, key companies in the broader Don Valley, and the city center's downtown area—with its ample amenities, university campuses, and focus on creative design. To this end, the Advanced Manufacturing Park appears to be the fulcrum of a broader innovation district rather than the sum total.
Third, design specific strategies to achieve your goals that are supported by a strong land-use plan. Sheffield's Advanced Manufacturing Park does not yet have the vibrancy and urbanity of city-centered innovation districts that congregate around advanced research institutions like MIT or Carnegie Mellon or Drexel University. In other words, there is no sense of "place" in the park. In our view, attention to simple amenities like walking paths, bike lanes, and green spaces as well as the programming of public spaces (for occasional lectures and gatherings) would go a long way toward not only humanizing the park but also enhancing its potential for innovative discoveries and progress. This is exactly the kind of "urbanization" that is being designed for exurban science parks like North Carolina's Research Triangle Park. Additionally, the Advanced Manufacturing Park is separated by highway infrastructure from the Sheffield Business Park, which contains many complementary assets, including the AMRC's Factory 2050 (which is currently being built). Improving the connectivity between the two parks is another element of the smart place-making that is essential to realizing the full innovation potential of the companies, researchers, and supportive institutions located in this relatively compact area of the region. Establishing this connectivity may also lend itself to the area becoming an active corridor along which a mix of uses (housing, travel accommodations, and retail) could organize themselves.
Fourth, insist on smart national policy. In some cases, that might mean additional, large-scale, targeted investments from central government in infrastructure and R&D. In other cases, that might mean more ambitious devolution of powers to the Sheffield City Region—to raise its own revenues and exert more control over how national resources are used, better aligning funding with the specific needs and opportunities of its distinctive economy.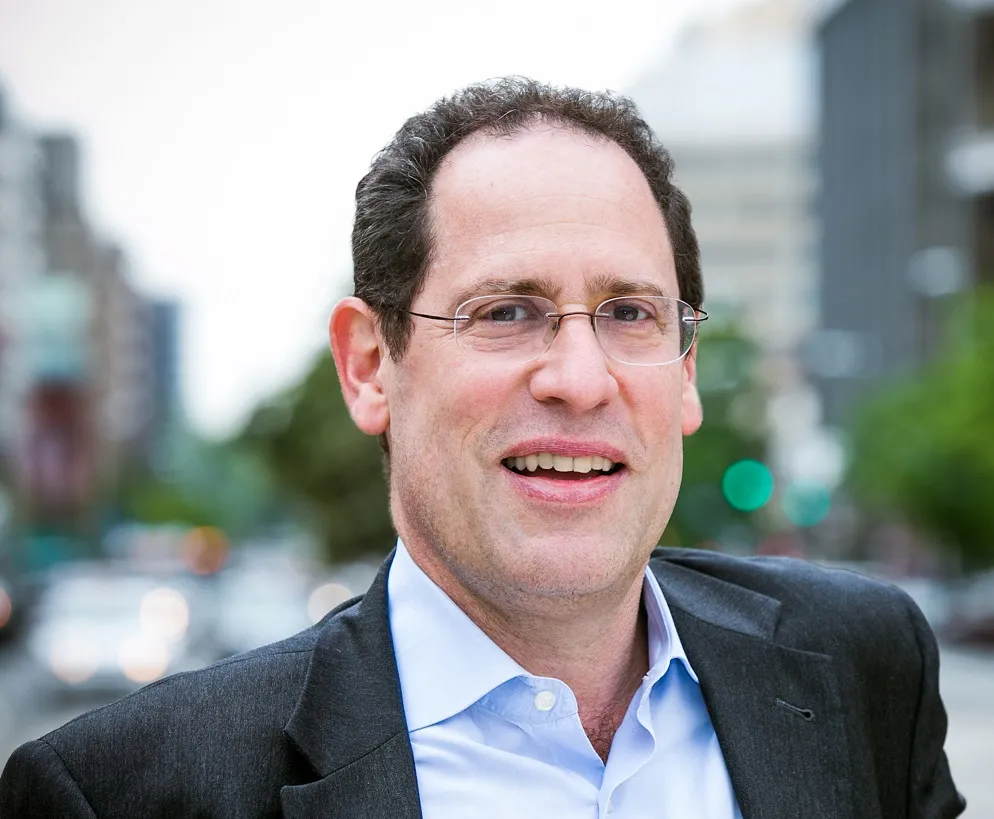 Former Centennial Scholar
In all cases, the advanced manufacturing innovation district would benefit from the national government and local stakeholders working together, as equal partners, to realize the full potential of this distinctive economy. The experience of New York City's Applied Science Initiative (and the specific attraction of Cornell University and Technion University to Roosevelt Island) illustrates how cities benefit from the expansion of their stock of advanced institutions, whether global companies or research institutes. Perhaps Sheffield, working closely with the national government, should issue a global request for proposals to augment its enviable position in high-quality advanced manufacturing.
Fifth, realize the benefits from sharing best practices, cross-promotion, and collaboration with other emerging innovation districts that are anchored by advanced manufacturing. Fremont, Calif., which is home to Tesla's electric vehicle manufacturing operation, is one such example. Fremont has instituted a unique land-use plan to support innovation district goals by addressing and incentivizing a mixed-use public realm, connectivity, and open space. We expect there will be more examples over time given the importance of advanced industries to the global economy and the implicit need to revitalize the outmoded industrial park. To the extent that this new prototype is possible, cities like Sheffield and Fremont will lead the way, and a team approach will strengthen their efforts.
The challenge of cities in mature economies is to be the best 21st century version of themselves. Our visit to Sheffield convinced us that there is a strong base for a globally significant innovation economy and a strong rationale for spatially organizing that economy in ways that recognize the common attributes of innovation districts—integration, proximity, density, connectivity, and quality place-making. The region, in other words, has a good hand to play and, most importantly, appears ready to act with intention, purpose, and ambition. These are the right ingredients for the kind of advanced economy that is a prerequisite for broad-based prosperity.