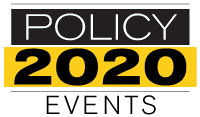 Most Democratic presidential candidates have spoken in favor of H.R. 40, the House resolution to create a commission to study and develop reparation proposals for African Americans. While many in favor of a national reparations program believe it will provide necessary moral clarity to improve race relations in America, polls suggest that a majority of Americans are opposed, and fundamental questions remain about implementation.
On April 27, the Brookings Policy 2020 initiative and the Hutchins Center on Fiscal & Monetary policy hosted an online discussion with William "Sandy" Darity and Kirsten Mullen on their new book, "From Here to Equality: Reparations for Black Americans in the Twenty-First Century" (University of North Carolina Press). Introductory remarks were provided by Susan Neiman, who shared a historical perspective on Germany's reparations program in the aftermath of World War II.
After their discussion, the speakers answered audience questions. Darity and Mullen answered several more questions submitted for the event in a blog titled "Black reparations and the racial wealth gap," published by Hutchins Center on May 15.
Launched in October 2019, Brookings's Policy 2020 initiative offers resources in English and Spanish, and in a variety of formats, to reach all Americans aspiring to be well-informed on the issues shaping the election. The Policy 2020 event series aims to empower voters with fact-based, data-driven, non-partisan information so they can better understand the policy matters discussed by candidates running for office in 2020.