Past Event
United Nations Reform and the U.S.
In the wake of the reforms recommended by the United Nations High-Level Panel on Threats, Challenges, and Change, policymakers are debating how to best create a more effective United Nations that accounts for the changed security climate. The report, "A More Secure World: Our Shared Responsibility," advocates a bold new vision of collective security that stresses the need for cooperative action in preventing and responding to all major threats to international peace and security.
At this Brookings briefing, General Brent Scowcroft, former national security advisor and U.S. representative on the U.N. High-Level Panel, will evaluate the report and the feasibility of implementing its recommendations. Brookings Senior Fellow Ivo Daalder will field questions afterwards.
Agenda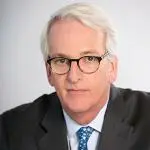 Former Brookings Expert
President -
Chicago Council on Global Affairs
Former U.S. Ambassador to NATO
More Information
Contact
Office of Communications
202/797-6105
To subscribe or manage your subscriptions to our top event topic lists, please visit our event topics page.