Past Event
Toward a New Model of Major-Country Relations Between China and the United States
Past Event
Toward a New Model of Major-Country Relations Between China and the United States (English)
On September 20, the John L. Thornton China Center at the Brookings Institution hosted China's Foreign Minister Wang Yi. In his prepared remarks, "Toward a New Model of Major-Country Relations Between China and the United States," Wang spoke about the state of U.S.-China relations and opportunities for further cooperation. Brookings President Strobe Talbott provided introductory remarks and Jeffrey A. Bader, John C. Whitehead Senior Fellow in International Diplomacy, moderated a question-and-answer session with Wang.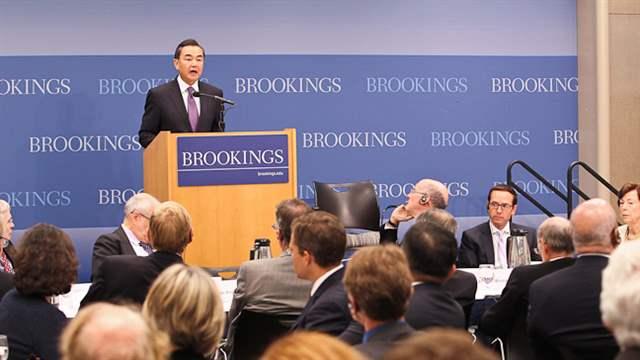 More Information
Contact
Foreign Policy at Brookings
202.797.6103
Hosted By
To subscribe or manage your subscriptions to our top event topic lists, please visit our event topics page.
More
The Biden administration has a pretty good idea of what it wants from Europe, which is to go along with their China policy. They are less clear about what they type of Europe they want. Ultimately, if Biden wants a Europe that competes with China he will have to change how the US thinks about the EU, strategic autonomy, burden sharing, and trade.