Past Event
The future of transatlantic relations: A debate
On Wednesday, January 31, the Sam Nunn School of International Affairs at the Georgia Institute of Technology hosted a debate on the future of the transatlantic relationship. This debate, convened by the Brookings Institution's Foreign Policy program and the Charles Koch Institute, in partnership with POLITICO, is the third debate in a series of thematic debates on America's role in the world.
Hosted in cities around the United States, this series seeks to foster a vigorous, civil, and constructive national discussion on the future of American foreign policy. The Atlanta debate will address the future of the Euro-Atlantic partnership, how the United States should engage diplomatically, military, and economically in Europe in the 21st century, how America and European nations can partner on global issues, and the scope for greater burden-sharing between the United States and its European allies.
Joseph Bankoff, chair of the Sam Nunn School of International Affairs, opened the event, followed by introductory remarks from General Philip Breedlove, 17th Supreme Allied Commander Europe. The debate was moderated by Michael Crowley, national security editor at Politico.
Join the conversation on Twitter using

#AmericaInTheWorld
Agenda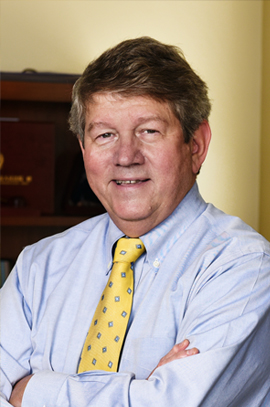 Chair and Professor of the Practice -
The Sam Nunn School of International Affairs, Georgia Institute of Technology
Distinguished Professor and CETS Senior Fellow -
The Sam Nunn School of International Affairs, Georgia Institute of Technology
Former Supreme Allied Commander -
NATO
More Information
Contact
Brookings Office Of Communications
202.797.6105
Hosted By
Twitter
To subscribe or manage your subscriptions to our top event topic lists, please visit our event topics page.
If Trump and his group hoped that this kind of tough talk would make the North Koreans nervous, and make them come back with their tail between their legs — no, that's just not the way they work. This is a stupid move. By pushing North Korea away, in such an in-your-face way, he's pushing them to work separately with the South Koreans and the Chinese.
Timing the pull-out to the exact moment North Korea was publicly doing Trump a favor looked like an intentional burn. This was a slap in the face against Kim [Jong-un].