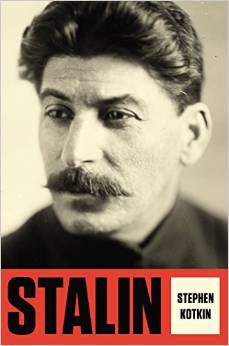 On December 1, the Center on the United States and Europe (CUSE) at Brookings hosted a discussion exploring Russian power throughout history and how two of its most pivotal rulers—Josef Stalin and Vladimir Putin—defined Russian leadership and its role in the world in the 20th and 21st centuries. The discussion featured remarks by Stephen Kotkin, professor at Princeton University and author of the authoritative new biography, Stalin Volume I: Paradoxes of Power, 1878-1928 (Penguin Press, 2014).
In his book, Kotkin reveals Stalin as a ruler who is both astute and blinkered, diligent and paranoid, cynical and true-believing, charming and vicious. However, Stalin is more than just an eminent biography; it is a book about Russian power in the world as well as Stalin's power in Russia, recast as the Soviet Union. Ultimately, Stalin offers an analysis of power—where it comes from, how it is utilized or squandered, and what its human consequences are.
Brookings President Strobe Talbott offered introductory remarks and moderated the discussion.  Prior to assuming the leadership of Brookings, Talbott served in the U.S. State Department as ambassador-at-large for the former Soviet Union and then as deputy secretary.
Putin and Russian Power in the World: The Stalin Legacy