Past Event
In the Shadow of Kosovo: President Clinton Goes to Europe
From June 18 to 21 President Clinton and other leaders of the world?s leading industrialized nations will hold their annual meeting to address the major economic and political issues facing their nations and the international community. In addition to the G8 summit in Cologne, Clinton will attend a European Union meeting in Bonn, and will confer with French President Jacques Chirac in Paris. This year?s G8 meeting is overshadowed by the unresolved situation in Kosovo. The Brookings Institution will hold an in-depth briefing examining a number of questions concerning the President?s European trip:
What is the status of the Kosovo peace plan? What are U.S. and NATO options?
How is monetary integration affecting the economies of Europe? What is the future of the Euro?
What does Russia want from the Summit? What is likely to result?
How should one judge the G8 Summit? What will it take to make it a success?
Agenda
In the Shadow of Kosovo: President Clinton Goes to Europe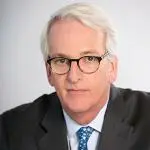 Former Brookings Expert
President -
Chicago Council on Global Affairs
Former U.S. Ambassador to NATO
More Information
To subscribe or manage your subscriptions to our top event topic lists, please visit our event topics page.
More
China has a strategic dilemma. They're frustrated by the status quo, and they're probing for ways to change it. But taking big, bold actions would come at an extraordinary cost to them. You can't eliminate the possibility that they would be willing to pay that cost, and so we have to be prepared for it. But if you accept the proposition that war is inevitable, and we must do everything we possibly can to prepare for it now, then you risk precipitating the very outcome that your strategy is designed to prevent.