Common school evaluation techniques suffer from several limitations: they provide little immediate feedback to students; require teachers to spend hours grading routine assignments; and fail to take advantage of innovative assessment techniques designed to improve the learning process. Digital technology, however, enables learning in real-time and provides immediate feedback to students from teachers. So-called "big data" allow educators to mine information for insights regarding student performance and learning approaches so they can analyze what students retained and which techniques are most effective for each student. By incorporating data analytics into the classroom, teachers can study learning in far more nuanced ways.
On September 4, the Center for Technology Innovation at Brookings hosted a forum to discuss how digital tools, such as online analytics and web dashboards, are transforming student evaluations and educational strategies. A panel of experts examined the potential for data mining, data analytics, and web dashboards to improve American education. After the program, speakers took audience questions.
This event was live Tweeted at hashtag #TechCTI.

Read the related paper by Darrell West, "Big Data for Education: Data Mining, Data Analytics, and Web Dashboards" »

Related Content
Big Data for Education: Data Mining, Data Analytics, and Web Dashboards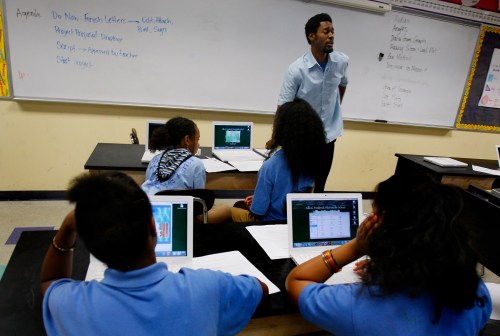 Education
Big Data for Education: Data Mining, Data Analytics, and Web Dashboards
Data Analytics and Web Dashboards in the Classroom