Past Event
2014 U.S.-Islamic World Forum
Past Event
Welcoming Remarks from the 2014 U.S.-Islamic World Forum
Join the conversation on Twitter using

#usislam14
The Brookings Institution's Project on U.S. Relations with the Islamic World, in partnership with the State of Qatar, convened the 11th annual U.S.-Islamic World Forum from June 9-11, 2014 in Doha, Qatar. The 2014 Forum wass entitled "Islam and Inclusion" and focused on challenges of inclusion within Muslim communities around the world, especially in the context of governance, academia, religious institutions and civil society.
The Forum's plenary sessions (WEBCAST – see agenda below) highlighted several dimensions of relations with and within a rapidly changing Muslim world. Panelists discussed topics, including:
– The future role of the United States in the Middle East.
– The conflict in Syria, with a particular focus on the role of the global community.
– The future of the Palestinian people beyond the context of the peace process.
– Strategies for accommodating religious diversity and respecting religious expression.
The Forum also convened working groups which focus on current issues confronting the Islamic world. The groups' conclusions and recommendations on these topics may be published as papers. The 2014 Forum also featured a new endeavor, the action group, which seeks to promote inclusion, reconciliation and sustainable economic development in Timbuktu, Mali through the revival of its rich cultural heritage.
Agenda
June 9 - 10:00AM AST (3:00AM EST) -- WEBCAST
Welcoming remarks
Ted Piccone, acting vice president and director of the Foreign Policy program at Brookings; Prime Minister and Minister of Interior of Qatar H.E. Sheikh Abdulla Bin Nassar Bin Khalifa Al Thani; President Ibrahim Boubacar Kieta of Mali; and President Bujar Nishani of Albania delivered welcoming remarks for the 11th annual U.S.-Islamic World Forum. In partnership with the State of Qatar, Brookings convenes this Forum annually under the gracious auspices of H.R.H. Sheikh Tamim bin Hamad Al Thani, the emir of Qatar.
June 9 - 11:00AM AST (4:00AM EST) -- WEBCAST
Keynote address
U.S. Assistant Secretary of State Anne Patterson delivered a keynote address at the 2014 U.S.-Islamic World Forum focused on the challenges and opportunities confronting relations between the United States and Muslim communities around the globe.
June 9 - 11:45AM (4:45AM EST) -- WEBCAST
The future of the United States in the Middle East
The United States is ending more than a decade of intensive military engagement in the broader Middle East and approaching domestic energy independence. This panel from the 2014 U.S.-Islamic World Forum addresses questions these two facts raise about the trajectory of America's role in the region. Some question America's commitment to maintaining stability in the region, while others ask how it intends to pursue security interests like counterterrorism. What effect will America's military drawdown have on U.S. relationships in the region? How do American diplomatic efforts, like negotiations with Iran, shape its approach to the region? What do regional governments and societies want to see from the United States as they work for peace, stability and development?
June 10 - 9:30AM AST (2:30AM EST) -- WEBCAST
The conflict in Syria
Violence in Syria continues to escalate, the conflict has embroiled the region and there is no resolution in sight. What are the near-term consequences of the ongoing Syrian war, and what more could international and regional actors do to bring it to an end? How do dynamics amongst the global powers and regional actors shape efforts to address the Syrian crisis? And how will non-state actors, such as refugees or wealthy private donors, shift the course of the conflict?
June 10 - 2:15PM AST (7:15AM EST) -- WEBCAST
Defining the future: Palestinian voices
While news stories about the Palestinian territories focus almost exclusively on the negotiations with Israel, there is a generational earthquake underway inside the territories that will reshape their society, economics and politics. This panel offers a variety of Palestinian perspectives on immediate priorities for Palestinian society, prospects for political unity and stability and the role Palestinians envision for their friends and allies in bringing about positive political change and independent statehood.
Moderator
Former Brookings Expert
Senior Fellow -
Middle East Institute
General Secretary, Palestinian National Initiative
Deputy Commissioner for Political Affairs and Official Spokesman, Fatah Commission for International Affairs
June 11 - 10:30AM AST (3:30AM EST) -- WEBCAST
Accommodating religious diversity
The United States, similar to many Muslim-majority countries, has diverse religious populations, which can be a source of national strength but also sometimes a focus for social and political tension. Governments face the challenge of protecting the rights of these diverse communities while respecting the preferences of majority communities in social policy and legislation. Community leaders from both majority and minority groups grapple with how to be good citizens and good neighbors, while preserving their community's religious identity and freedom to worship. Both officials and community leaders must navigate the delicate issue of religion's role in political life and public policy—an issue especially salient for newly emerging democracies.
June 11 - 12:00PM AST (5:00AM EST) -- WEBCAST
Closing remarks and summary
As the Forum came to an end, Professor Ibrahim Al-Naimi, chairman of the Doha International Center for Interfaith Dialogue, and William McCants, director of the Brookings Project on U.S. Relations with the Islamic World, concluded with remarks summarizing progress made during the Forum on key issues. McCants also presented preliminary recommendations for the action group and three working groups. The groups met during the Forum in a succession of intense, in-depth discussions focused on targeted issues in U.S. relations with the Muslim world.
Chairman, Doha International Center for Interfaith Dialogue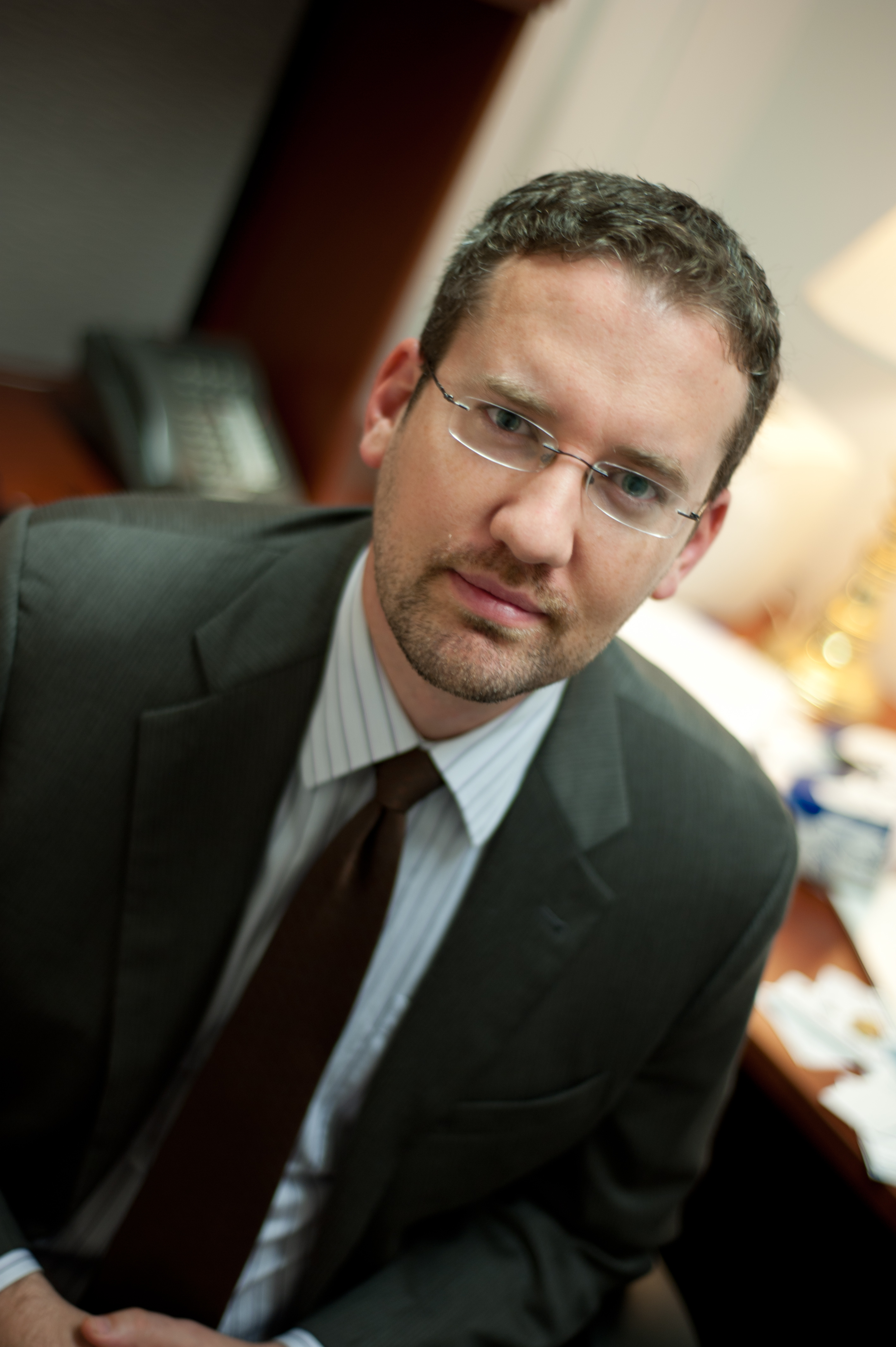 Former Brookings Expert
Public Policy Manager -
Google
Working Group Session: Empowering Pakistan's Civil Society to Counter Violent Extremism
How can the United States and international community adopt a more systematic approach to strengthen Pakistan's civil society?
Conveners: Hedieh Mirahmadi, President, WORDE; Robert Lamb, Senior Fellow, Center for Strategic and International Studies; Waleed Ziad, Director, South and Central Asia Programs, WORDE; Mehreen Farooq, Senior Fellow, WORDE
Read the paper »
Working Group Session: Justice in Post-Conflict Settings: Islamic Law and Muslim Communities as Stakeholders in Successful Transition
How can Islamic principles be applied to post-conflict modalities in such a way that Muslims and non-Muslim practitioners alike can benefit?
Conveners: Hamid M. Khan, Senior Program Officer in Rule of Law, United States Institute of Peace; M. Cherif Bassiouni, President, International Institute of Higher Studies in Criminal Sciences; Corrinne Zoli, Assistant Research Professor, Institute for National Security and Counterterrorism
Working Group Session: Muslim Communities in Europe & North America: A Transatlantic Dialogue on Contextualized Religion
A key problem that Muslim communities face in Europe and North America is the challenge of achieving a contextualized understanding of their religion that is suited toward their status as a religious minority in contemporary Western societies.
Conveners: Peter Mandaville, Director, Ali Vural Ak Center for Global Islamic Studies, George Mason University; Dilwar Hussain, Chair, New Horizons in British Islam
Read the paper »
The Timbuktu Renaissance Action Group
The Timbuktu Renaissance Action Group addresses the challenges Mali faces in the wake of the 2012 crisis when violent extremists overthrew Timbuktu and brutally divided the country.
Conveners: Cynthia Schneider, Nonresident Senior Fellow, Project on U.S. Relations with the Islamic World, The Brookings Institution; Christopher Shields, Partner, EnTech Holdings Ltd. and Festival of Nations; Mohamed Ali Ansar, Executive Director, Timbuktu Festival Au Désert; Salif Romano Niang, Co-Founder, Malo
More Information
Contact
Project on U.S. Relations with the Islamic World
202.797.6105
Hosted By
Twitter
To subscribe or manage your subscriptions to our top event topic lists, please visit our event topics page.