This is the first systematic history of U.S. efforts to help forge a settlement between India and Pakistan on the "Kashmir question."
Former ambassador Howard B. Schaffer draws on interviews with senior American officials, historical research, and his decades of experience in South Asia to explain and evaluate three generations of U.S. activities and policies toward the volatile region.
The Limits of Influence chronicles America's views on—and involvement in—the long-standing struggle waged between India and Pakistan over Kashmir since their independence in 1947. He brings the discussion up to the current day, concluding with recommendations on the role Washington might usefully play in resolving the long-simmering dispute, thus reducing the dangerous tensions between two nuclear-armed archrivals in a region of great importance. His book is a fascinating piece of diplomatic history as well as an instructive look at the present and future of the Kashmir dilemma and its impact on vital U.S. concerns.
"Indian and Pakistani positions on the terms of a settlement have grown closer over the past few years. A quiet shove by Washington may be more likely than before to help push the two governments over the elusive finish line they have never been able to cross on their own. And the critical part Pakistan plays in the war on terrorism has added to the importance of a Kashmir settlement to major American interests in South Asia and beyond…." —From the Introduction
Related Books
Getting to Dayton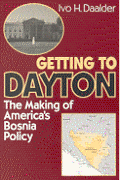 Beyond Bonn
Experiments in Cooperation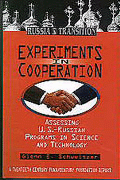 Howard B. Schaffer served in the U.S. Foreign Service for thirty-six years, culminating with a term as ambassador to Bangladesh. He currently teaches at Georgetown University's Walsh School of Foreign Service, where he is director of studies at the Institute for the Study of Diplomacy. He is the author of Chester Bowles: New Dealer in the Cold War (Harvard, 1993) and Ellsworth Bunker: Global Troubleshooter,Vietnam Hawk (University of North Carolina Press, 2003).