When it came into force in 1994, the North American Free Trade Agreement (NAFTA) joined the economic futures of Canada, Mexico, and the United States, with systematic rules governing trade and investment, dispute resolution, and economic relations. However, economic integration among the three countries extends considerably beyond trade and investment. The NAFTA agreement takes a very narrow view of integration, barely addressing such vital issues as immigration policy and labor markets, the energy sector, environmental protection, and law enforcement. The governments of Canada, Mexico, and the United States now must confront the question of whether NAFTA is enough. Do they want to keep their trilateral relationship focused on economic matters or are they interested in integrating more deeply—perhaps initiating a process to build a North American Community similar to the European Union? This volume contains thoughtful discussions about the future of North America by knowledgeable experts from each of the three countries. Robert Pastor has written one of the more comprehensive books on the subject, Toward a North American Community (Institute for International Economics, 2001). Andrés Rozental is an ambassador at large for Mexico and president of Consejo Mexicano de Asuntos Internationacionales, the country's leading foreign policy association in Mexico. Perrin Beatty is a former foreign minister of Canada and currently the president and CEO of the Canadian Manufacturers and Exporters. The governments of Canada, the United States, and Mexico face thorny challenges as they decide whether and how to accelerate smooth, and institutionalize the integration process. Pastor, Rozenthal, and Beatty encourage greater dialogue among the three governments and their citizens, as well as more systematic thinking among policymakers and citizens about the promise and challenges of further North American integration. This volume considers the promise and challenges of further North American integration, including: – migration, security cooperation, and cross-border commerce – the establishment of a permanent North American Court on Trade and Investment, to replace the current ad hoc tribunals -the possibility of widening NAFTA to incorporate countries in Central America and the Caribbean -collaboration in dealing with criminal drug trafficking, environmental protection, energy and water management, and transportation, communications and other infrastructure development.
Related Books
Brookings Trade Forum: 2005
Brookings Trade Forum: 2006
Global Trade
Brookings Trade Forum: 2006
Susan M. Collins, Carol L. Graham
April 3, 2007
Brookings Trade Forum: 2001
Global Trade
Brookings Trade Forum: 2001
Susan M. Collins, Dani Rodrik
January 1, 2002
Authors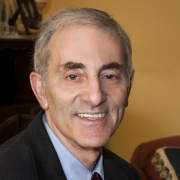 Peter Hakim is the president of the Inter-American Dialogue. Robert E. Litan is a senior fellow in Economic Studies at the Brookings Institution and vice president for research and policy at the Kauffman Foundation. Among his many books is Good Capitalism, Bad Capitalism, and the Economics of Growth and Prosperity (Yale University Press, 2007), written with William J. Baumol and Carl J. Schramm.