The rivalry between India and Pakistan has proven to be one of the world's most intractable international conflicts, ever since 1947 when the British botched their departure from the South Asian subcontinent. And the enmity is likely to continue for another thirty-five years, reaching the century mark. This has critical implications for both countries and the rest of the world. Renowned South Asia expert Stephen P. Cohen explains why he expects this rivalry to continue in this first comprehensive survey of the deep historical, cultural, and strategic differences that underpin the hostility.
In recent years the stakes have increased as India and Pakistan have each acquired a hundred or more nuclear weapons, blundered into several serious crises, and become victims of terrorism, some of it from across their borders. America is puzzled by the problem of dealing with a rising India and a struggling Pakistan, and Cohen offers a fresh approach for U.S. policy in dealing with these two powers.
Drawing on his rich experience in South Asia to explore the character, depth, and origin of Indian and Pakistani attitudes toward each other, Cohen develops a comprehensive theory of why the dispute between New Delhi and Islamabad is likely to persist. He also describes the terrible cost of this animosity for the citizens of India and Pakistan, including the region's high levels of violence and low level of economic integration. On a more hopeful note, however, he goes on to suggest developments that could ameliorate the tension, including a more active role for the UnitedStates in addressing a range of issues that divide the nations. Kashmir is one of these issues, but as much a consequence as a cause of the rivalry.
Can India and Pakistan resolve their many territorial and identity issues? Perhaps the best they can expect in the near term is a limited degree of normalization, including bottom-up ideas generated by the peace and business communities, as well as a realistic assessment by strategic elites of the two states' shared common interests.
"Right now, full normalization seems unlikely," Cohen writes in the preface, "so this book is suffused with conditional pessimism: normalization would be desirable, but there are worse futures than a projection of the present rivalry for another thirty years or more."
Related Books
The South Asia Papers
Inside Out India and China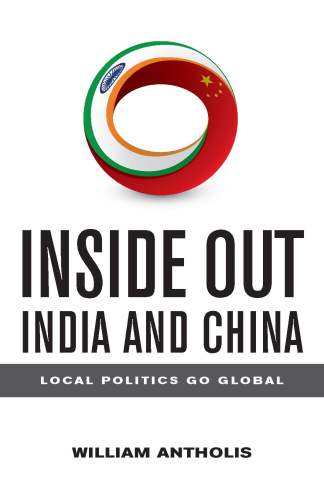 India
Stephen P. Cohen is a senior fellow in Foreign Policy at the Brookings Institution. Long considered one of America's premier experts on South Asia, he has a number of books to his credit, including India: Emerging Power, The Idea of Pakistan, and Arming without Aiming: India's Military Modernization (with Sunil Dasgupta).