The Kashmir issue is typically cast as a "territorial dispute" between two belligerent neighbors in South Asia. But there is much more to the story than that. The Jammu and Kashmir state, home to an extraordinary medley of races, tribal groups, languages, and religions, makes up one of the most diverse regions in the subcontinent. Demystifying Kashmir argues that recognizing the rich, complex, and multi-faceted character of Kashmir is important not only for understanding the structural causes of this conflict but also for providing opportunities to establish a just, viable, and lasting solution. In this remarkable book, Navnita Chadha Behera traces the history of Kashmir from the pre-partition India to the current-day situation. She provides a comprehensive analysis of the philosophical underpinnings and the local, bilateral, and international dynamics of the key players involved in this flashpoint of conflict, including New Delhi, Islamabad, political groups and militant outfits on both sides of the Line of Control, and international powers. The book explores the political and military components of India's and Pakistan's Kashmir strategy, the self-determination debate, and the insurgent movement that began in 1989. The conclusion focuses on what Behera terms the four P's: parameters, players, politics, and prognosis of the ongoing peace process in Kashmir. Behera also reflects on the devastation of the October 2005 earthquake and its implications for the future of the area. Based on extensive field research and primary sources, Demystifying Kashmir breaks new ground by framing the conflict as a political battle of state-making between India and Pakistan rather than as a rigid and ideological Hindu-Muslim conflict. Behera's work will be an essential guide for journalists, scholars, activists, policymakers, and anyone interested in how to avert a war between these nuclear powers.
Related Books
Military Engagement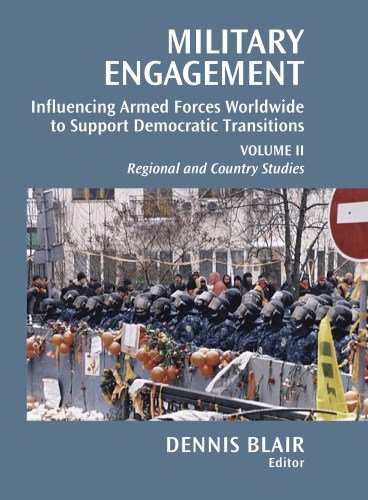 Russia's Virtual Economy
New Markets, New Opportunities?