As I mentioned in my previous blog post yesterday on Syria, the scale and speed with which the Syrian displacement crisis is unfolding is breathtaking. Even as governments in the region, international agencies and civil society groups are working round the clock to mobilize adequate response to the crisis, it is important to step back and recognize some of the larger, often uncomfortable, questions that the Syrian crisis poses for the humanitarian community.
How do we provide better assistance and protection to internally displaced persons? Under international law, protecting and assisting those displaced within national borders is the responsibility of the national government – even when the government is a party to the conflict causing displacement. Current figures estimate that over 5 million Syrians are displaced within Syria's borders, and in spite of often heroic efforts by international agencies, no one claims that their needs are being met. The limited available evidence suggests that Syrians are displaced internally, often multiple times, before crossing a border into neighboring countries. As internally displaced persons (IDPs), they are particularly vulnerable: they need shelter, they are closer to the conflict and they usually lose their social protection networks. Often they decide to leave their country only when they no longer feel safe or when their resources run out. And frequently their decision to leave Syria depends upon being able to make it to a border. When I was in the Middle East a couple of weeks ago, I heard a government official in a neighboring country say something that sounded suspiciously like 'more resources should go to supporting IDPs inside Syria so they won't come here.' This sounds disturbingly similar to what I've heard in European capitals: 'let's provide funds to support refugees in the region so they won't come here.' It's important to affirm and reaffirm that people have a basic human right to seek protection in other countries. We need to make sure that our approaches don't obstruct the exercise of that basic human right. IDPs should be supported inside Syria because they have clear and often desperate needs, but at the same time, their right to seek protection in other countries must be upheld.

Who is thinking about the long-term future of refugees and IDPs in the region? Given the urgency of the humanitarian challenge, it is perhaps natural that those most knowledgeable and involved are caught up in the intense demands of the day. But surely with the international community asked to raise $5 billion to support refugees and IDPs over the next six months, someone should be thinking about how the situation will play out in the long-term. For example, what are the options – for the region and the international community — if the Syrian refugees can't return home this year – or in the next five years? It is difficult to predict how the conflict will unfold, of course, but it is unlikely that the war will be over soon. And when the conflict does end, it is also unlikely that the 6 million+ refugees and IDPs will immediately pack up their belongings, go back home and resume their lives. Humanitarian actors are fond of saying that we need to think about solutions early in a crisis, but who is thinking about solutions for Syrian refugees and IDPs now? This is not an easy issue; if returns are difficult, local integration is likely to be unacceptable to host governments and affected communities. Resettlement to third countries, even in the best case scenario, is unlikely to benefit more than 10 percent of the refugees. Are there other options which can provide solutions for even some of the many millions of displaced Syrians? This is linked to the previous question I raised about host governments. Presently, it seems that governments in the region face a stark choice: either refuse entry to desperate Syrian refugees or allow them to enter and risk having them stay for years (or even decades in a worst-case scenario).

What is the role of development actors in responding to countries and communities affected by the arrival of Syrian refugees? Issues of livelihoods, provision of water, infrastructure development, local economies, environmental impact — these are all development issues. In some Lebanese communities, refugees outnumber local residents by two or three to one – how can effective development interventions in those communities not take refugees into account? And yet, as long as this is seen as a 'refugee' emergency or a 'humanitarian' crisis, development actors will be reluctant to invest their scarce resources in what is seen to be the responsibility of the humanitarian community. Even if they are persuaded to do more, the familiar institutional/cultural obstacles remain. We talked with one development donor agency in the region, for example, who explained their 3-5 year funding cycle, suggesting that perhaps refugee-affected communities could be included in the next go-round. While some development actors have adjusted their work in response to the presence of refugees, they need to be supported and their examples lifted up for other development agencies to follow suit. Experience, however, suggests that it won't be an easy task.

What do international funding appeals tell us about priorities and capacities? For example, the UN's latest appeal is for $1.4 billion (to assist 6.8 million people inside Syria) and $4.2 billion (for 3.45 million Syrian refugees and 1.75 million local beneficiaries in the region), of which $1.3 billion will go to support host governments. If you do the math, this works out to be five times as much per capita to assist a refugee as to assist an IDP. Obviously, more than math is involved as, among other factors, the capacity to deliver assistance inside Syria is severely constrained. But the appeals reflect not only capacity but also visibility. Refugees (particularly refugees in camps) are simply more visible than IDPs. There is also an on-the-ground security component to funding which is perhaps not recognized to the outside observer. What happens if the funds aren't mobilized? Many of the refugees we talked with in Jordan and Lebanon were angry at the West for failing to prevent the carnage in Syria and saw humanitarian support as a poor substitute for military intervention. At one informal tented settlement in the Bekaa Valley in Lebanon, a crowd of 50 or 60 refugees quickly materialized when our UN vehicle pulled into the settlement. Their demands – thankfully directed at UN staff and not at me – were for food vouchers, water, medical care for a sick child. When we got back in the vehicle, I wondered how the UN staff would fare in that settlement if their message was 'sorry, but we're cutting back on assistance, fewer people will receive food vouchers and there will be less medical care available for you.' If assistance has to be cut, working with refugees will become more dangerous for UN and NGO staff. Desperate people do desperate things.

The Syrian crisis also raises the question: can anyone turn up and do humanitarian work? How can governments in the region exercise control over humanitarian action? Ministry officials may approve proposals for large international NGOs working with Syrian refugees, requiring for example that X% of funds be spent on affected communities, but how do they monitor that this is actually being done? And an even more difficult challenge is how to keep tabs on the many local NGOs and NGOs from other countries who simply turn up in the region and begin distributing aid (this is always a challenge – even in the US after Hurricane Katrina or Sandy, I don't think anyone was keeping tabs on the many community and church groups that simply turned up in the aftermath of the disaster to provide bottles of water, blankets and help with building houses). In addition to the logistical nightmare of trying to keep up perhaps hundreds of groups and the obvious implications for coordination of effort, there are political concerns. Does it matter if a group distributing humanitarian aid has a political agenda?
Analysis of the Syrian humanitarian situation is a heart-breaking effort. Millions of Syrian men, women and children have been uprooted from their communities and are unlikely to return back to their homes any time soon. Even though it has, thus far, been unable to bring an end to the conflict, the international community has a responsibility to do all it can to protect and assist the victims of this war. This is and will be a difficult, costly and often uncomfortable undertaking.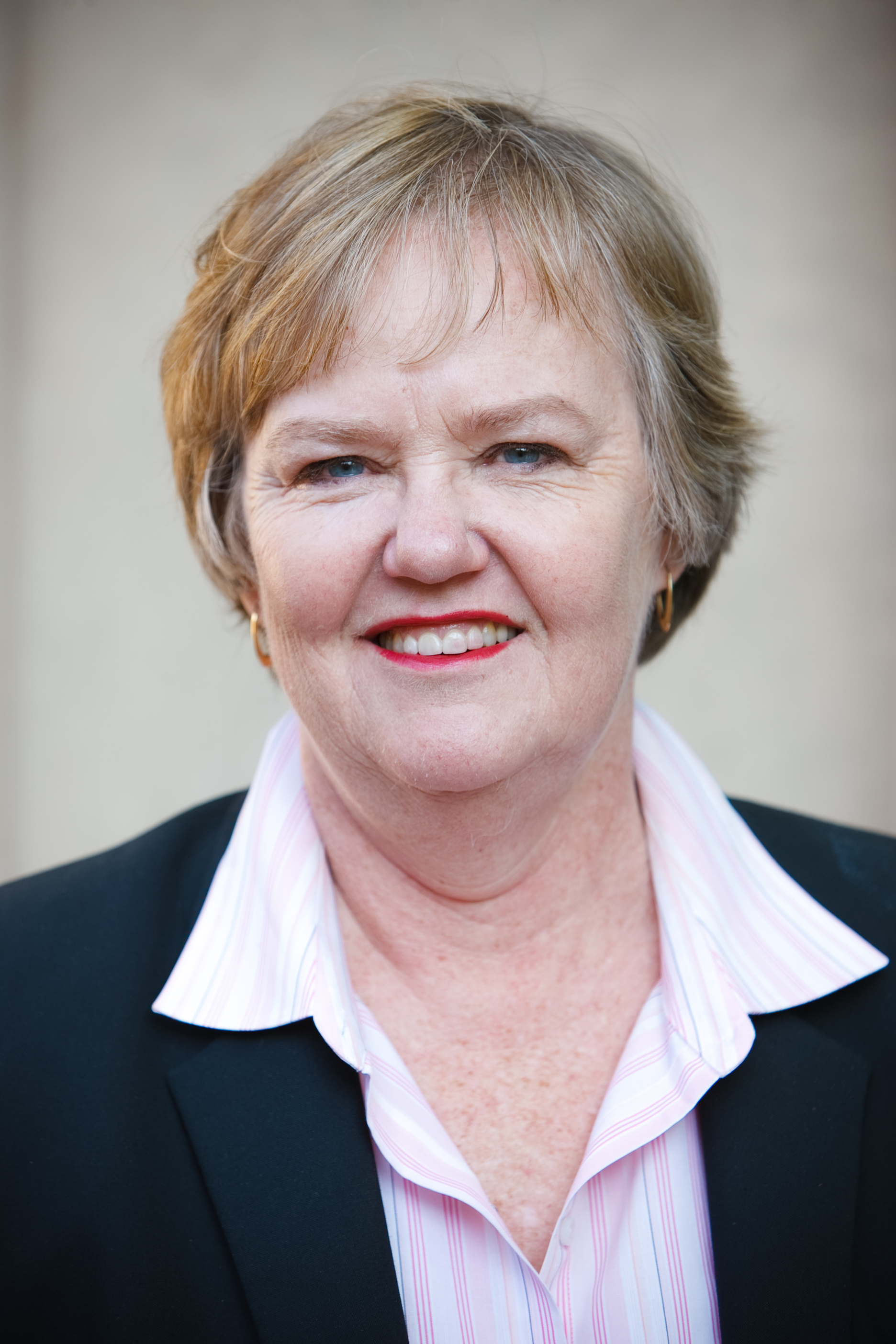 Former Brookings Expert
Research Professor, Institute of Study of International Migration -
Georgetown University