The Avenue
A STEM Workforce Strategy for Nevada and Beyond
In 2012, still reeling from job losses in tourism and gaming and a housing market crash, the state of Nevada adopted its first ever economic diversification plan.
Over the past two years, this strategy—which focuses on higher-tech growth industries—has begun to pay off, as evidenced most recently by the state's successful bid for Tesla Motor's gigafactory to manufacture lithium-ion batteries.
However, the state faces an increasingly common problem. Growth in several of Nevada's target sectors—especially IT, health and medical services, and advanced manufacturing—is already taxing the state's supply of workers with at least some level of postsecondary training in STEM (science, technology, engineering, and math). Too few Nevadans have the requisite skills to secure available positions such as network administrators or clinical technicians. As a result, many are missing out on good-paying job opportunities even as Nevada's STEM-focused firms struggle to staff up.
Our new report, "Cracking the Code on STEM: A People Strategy for Nevada's Economy," responds to this growing challenge. Developed as a sequel to our earlier economic diversification strategy, this product of our ongoing Brookings Mountain West partnership with the University of Nevada, Las Vegas (UNLV) responds to Nevada's shifting workforce needs while also speaking to a broad national concern that has become acute in many states and regions.
In the report we examine growth and hiring trends in Nevada's STEM-intensive industries and drill down on workforce supply and demand issues using detailed job posting data. We then set out public- and civic-sector agendas to support the state's economic strategy with a STEM worker strategy. Specifically, we explain why Nevada should set out a compelling vision of STEM's importance to the economy and Nevadans' livelihoods; pursue improved alignment of the state's education and training ecosystems with its STEM-oriented industries; and establish basic proficiency in STEM disciplines among students.
Many of these recommendations will prove relevant to national audiences, as states and regions struggle to ramp up STEM education. But what may be especially useful and encouraging are some of the many innovative activities we catalogued in the course of our work.
We found promising STEM-oriented public-sector efforts in a number of places, including Massachusetts' statewide STEM education plan, Tennessee's $10 million Skills Gap Grant competition supporting regional workforce training initiatives, and New York's innovative approach to improving postsecondary student outcomes.
Likewise, the civic sector is stepping up to advance STEM by introducing more students to computer science, working to close the STEM gender gap, launching marketing campaigns to inspire interest in STEM careers, and establishing regional internship programs.
These examples, along with our recommendations for Nevada, suggest new ways forward for states and regions. If every state in the country set out to improve STEM education and encourage more young people to pursue STEM careers, the entire nation would benefit.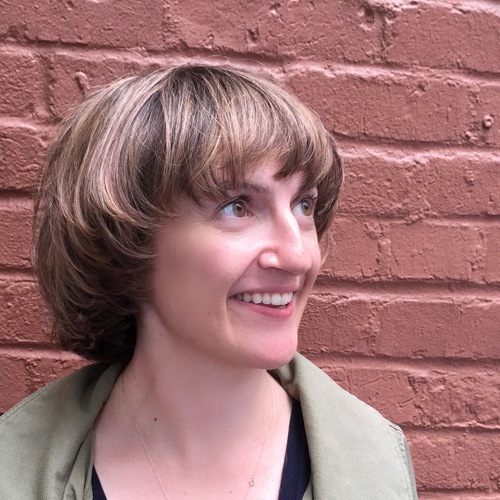 Associate Director -
Intentional Futures
Former Senior Policy Associate and Associate Fellow -
The Brookings Institution