Authors: Lauren Cohen, Umit G. Gurun, and Scott Duke Kominers
The authors of this study wanted to better understand the behavior of non-practicing entities (NPE), more commonly known as patent trolls.  The authors use data from PatentFreedom,- an online organization composed of companies that contribute information about patent ownership and enforcement.  They appended the data from PatentFreedom with court records for patent lawsuits. They build a strong case that NPEs are acting as trolls that   disincentivize innovation.
Main Takeaways:
NPEs target successful companies– A large increase in the total amount of cash reported on a company's balance sheet for the previous fiscal year increases chances of a suit from a NPE by 11.10 percent.
NPEs avoid firms with large legal teams– A firm that hires a large number of lawyers is typically 0.5 percent less likely to be sued by an NPE.
The Number of NPE suits is increasing– The number of IP lawsuits from NPEs has increased nearly 30 times from 2001 to 2011 while the number of suits from practicing entities has stayed relatively stable.
NPEs stifle innovation– Firms spent $211 million more on research and development on average than when the court dismissed a lawsuit from NPE than firms that lost in court or settled.
Policy Proposals:
The authors suggest "carefully limiting the powers of NPEs" or make it more costly to suit a firm that develops innovative concepts for patents infringement.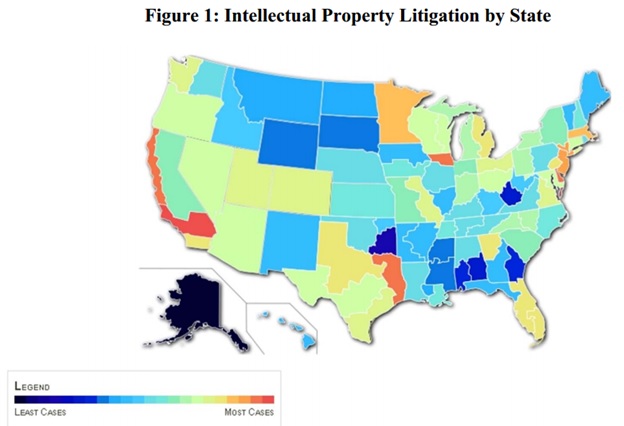 Author: Marco Marinucci
The author uses network game theory to help better understand decisions about public/private research partnerships.  There is growing body of research on the benefits of such R&D alliances, but little work has gone into understanding why firms choose to firm alliances and why some fall apart. Cooperation between public and private institutions is key to spurring innovation and Marinucci's work helps to explain why more partnerships do no occur organically.
Main Takeaways:
Don't Help the Competition– The research implies that firms may not want to form partnerships even if there is no cost because the spillover benefits to other companies in the sector could exceed their own benefit.
More partners create more problems– As the number of participants in a partnership increase the size of the spillover benefits for competitors also increases.  This suggests partnerships with many partners are difficult to maintain.
Policy Proposals:
The author worries that public subsidies may not effectively encourage partnerships.  If firms are more worried about aiding their competitors than other policies may be necessary.
Authors: Stefano Comino and Clara Graziano
The author uses a game theory approach to predict the effects of lower standards from patent trademark offices (PTOs).  They argue that the surge of patenting in activity is not only due to the filing of bad patents.  Rather they prove that because innovative firms are also filing more patents.  They conclude with an evaluation of policy proposals for changes to PTOs.
Author
Ph.D. student -
Vanderbilt University
Former Research Analyst -
The Brookings Institution
Main Takeaways:
More Trolls– Low standards at PTOs encourages firms that are "false innovators" to file for a patent
Large burden on innovators– Low standards also mean that "true innovators" must file even more patents to provide a signal to the market about the quality of their innovation.
Patents key for startup to receive funding- If a firm doesn't have enough cash to file the necessary patents their innovation may not receive proper attention from investors.
Policy Proposals:
The authors propose raising standards for what is patentable along with raising patent fees
They also argue a so called "two tier" system will only result in even higher numbers of patent applications
The Research Roundup is a new TechTank feature where we summarize interesting new technology policy research available on the Social Science Research Network.  Join the conversation at #TechTank and please let us know about any papers that we may have missed.